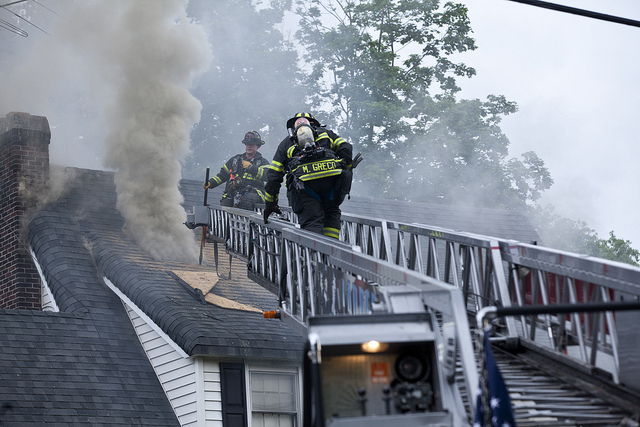 A Smoke Alarm in Every Bedroom
Published on October 5, 2015
A smoke alarm in every bedroom. That's the message that the National Fire Prevention Association wants you to hear, loud and clear. This is National Fire Prevention Week, and the theme for 2015 is using smoke alarms properly to keep your home safe.
According to a recent survey by the NFPA, about half of the population doesn't know that the safest way to sleep is to have a smoke detector in every bedroom in your home. That includes outside every sleeping area and on every level of the home, depending on how your residence is set up.
The NFPA says that half of home fire deaths in the U.S. happen during 11pm and 7am, which is when people are usually sleeping. And, if you have a working fire alarm, you can cut that risk in half.
The Four "Musts" of Smoke Alarms
Install a smoke alarm in every bedroom in your home, and outside each sleeping area and on every level.
Test each smoke alarm once a month.
If you hear a smoke alarm, go outside and stay there until help arrives.
Replace smoke alarms in your home every 10 years.
Simply having smoke alarms in your home is not enough. You also have to be sure that they are placed and installed correctly. Here are some tips that you can use to be sure that you are doing everything you can to keep your family safe:
Select smoke alarms that have been labeled by a recognized testing laboratory.
On the levels of your home that don't have bedrooms, smoke alarms are equally important. Install one in the living room, den, or family room, near the stairway to the upper level, or both.
A basement smoke alarm should be on the ceiling at the bottom of the stairs that lead to the next level.
A smoke alarm should be at least 10 feet from your cooking appliance to minimize false alarms from cooking smoke or steam.
Smoke alarms should be installed high on walls or on ceilings because smoke rises. If you choose a wall-mounted alarm, position it not more than 12 inches from the ceiling.
Try to keep smoke alarms away from windows, doors or ducts where a draft could interfere with its sensing smoke or heat.
Don't paint a smoke alarm. This could prevent it from working properly.
If you're able to use interconnected smoke alarms, do so. That way, if one alarm sounds, all of the others will, as well.
Smoke alarms could function through ionization, which responds to a fire with flames, or photoelectric, which detects a smoldering fire. The best approach to fire safety is to have both kinds of sensors on your alarms.
Use a smoke alarm's test button to test it once a month.
Be sure to read the smoke alarm manufacturer's instructions, either from the package insert or online, in order to know that you're maintaining the product properly. Use the recommended batteries and replace them at the correct time. If a smoke alarm gives a low-battery chirp, replace the battery immediately.
Home fire escape plans
If there are several people living in your home, have an escape plan in place. Teach children that if they hear the smoke alarm, they GET OUT. Leave toys, pets and other belongings behind. Make sure that your children understand the fastest way out of the house from any location. Teach them to feel a door before they open it; if the door is hot, there could be fire on the other side.
Crawl, or stay low to the floor, when escaping fire. The safest air for breathing will be at the lowest point. Remember to call 9-1-1 once you're out of the house and have reached safety. And, once you're out, stay out. Don't go back in — let the firefighters do their jobs.
Finally, establish a "safety" spot for your family so that you know everyone is accounted for. Find a place outside the house, and far enough away so that you're safe from the fire, where everyone can find each other in the event of an emergency. This can be a tree at the edge of your property, a neighbor's driveway, or other convenient location. Make sure it's a spot that everyone in the house can get to easily. This way, you'll know that your family is safe if there's a fire emergency in your home. Be smart, be safe.
---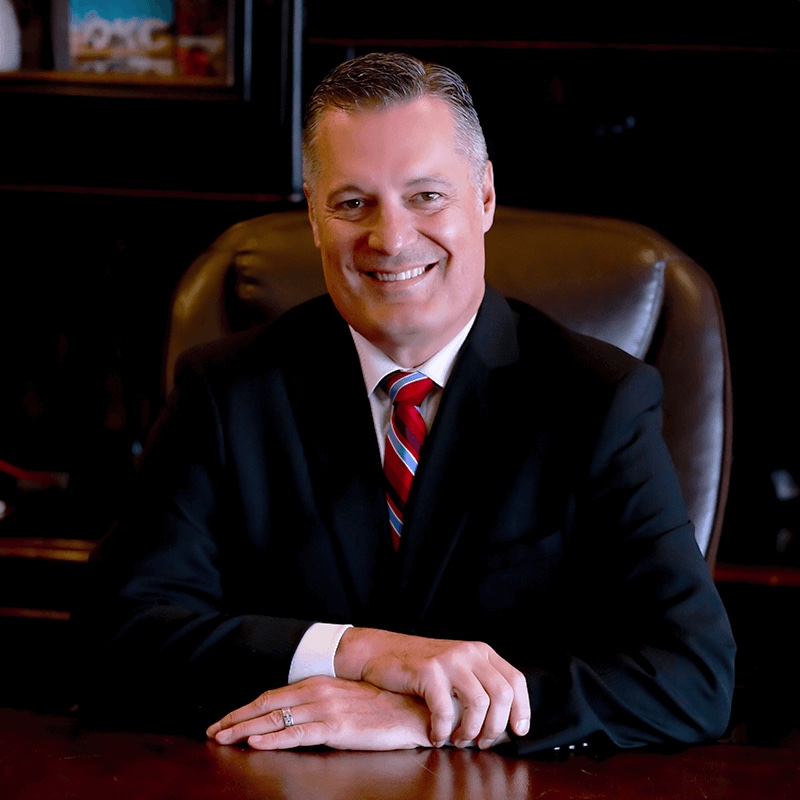 Noble McIntyre began practicing law in Oklahoma in 1995, and has spent his entire career exclusively devoted to representing the injured. Noble has built McIntyre Law into a practice that represents clients nationally in mass tort cases, as well as those injured in his cherished home community of Oklahoma. He leads a practice dedicated to obtaining just outcomes for the injured and his team has obtained multi-million-dollar settlements and judgments for clients.
Read more about Noble McIntyre
.
---
Contact us today for a free consultation
Leave a Comment