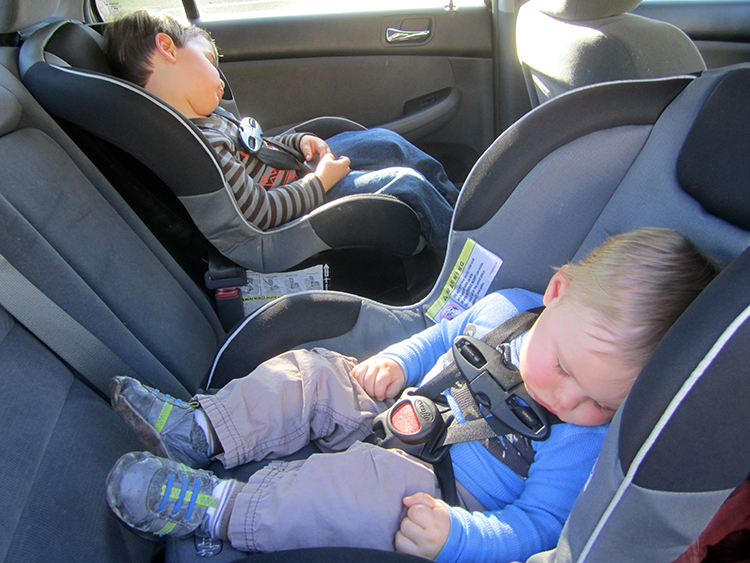 Car Seat Safety Tips
Published on March 1, 2016
You might already know that if you're involved in a collision, your child is safest when buckled properly in a child safety seat. But, the seat, alone, isn't the answer — you need to be sure that the seat is installed properly, your child buckled securely, and that you're following all of the manufacturers' instructions for the correct use. The Car Seat Lady offers tips for making sure that your child is as safe as she can be while on the road:
Stay rear-facing as long as possible. Did you know that a rear-facing seat is five-times safer than forward-facing? It might look uncomfortable to you to have your child sitting cross-legged or frog-legged while rear-facing, but it's fine for a child. Also, no worries about leg injuries — a forward-facing child is more likely to sustain a leg injury in a crash than a rear-facing child. Most convertible seats can accommodate weight limits of 35-50 pounds, and children should stay rear-facing until at least three years old.
No winter coats or bulk in car seats! When buckled in a car seat, your child should wear thin, tight layers. Remove bulky winter coats or blankets before placing your child in a car seat. The idea is that a winter coat can add as much as four inches of bulk between your child's body and the harness. In a crash, that doesn't provide cushioning—it will compress, which means that it has the same effect as if you fastened your child in her seat with the harness four inches too loose. It might be annoying and time-consuming to take your child's coat on and off each time you get in and out of the car, but there are alternatives, like jackets that unzip from the sides so that they fasten over the harness. Remember that sleeping bags (like the "Bundle Me") are not included as part of your car seat, which means that they don't undergo any crash-test ratings and are not subject to car seats' rigorous safety standards. Here are some recommendations for ways to keep your child warm and safe in the car.
Never compromise—always use a car seat. If you're a frequent traveler, there are seats that are lighter and more compact that might be good alternatives to traditional seats, but your best bet is to travel with your child's regular car seat if possible.
The middle seat is safest. The center seat in the back is 43% safer than either side because there would be no way to take a direct impact in a collision. If you have a single child, place that child's car seat in the center spot when possible. If you're driving with more than one child on board, the child in the least-protective seat (likely the oldest) should sit in the middle. However, if the center seat in your vehicle has only a lap belt and not a shoulder strap, then any child should sit in a seat with both a lap belt and a shoulder strap.
Always use the tether when installing a forward-facing seat. You might need to do some "vehicle gymnastics" in order to get a seat installed securely, but it helps to climb into the trunk to fasten the tether tightly, and you also can kneel in the seat when tightening in order to place the car seat as deeply into the vehicle's own seat as possible.
How do I know if my child needs a harness or a booster?
A five-point harness child safety seat has five points of contact with the child's body: two shoulders, two hips and the crotch. A booster seat is a belt-positioner; it allows an adult-sized seat belt to be positioned correctly over a child's body. A five-point harness seat is a restraint. A booster offers no more restraint than the regular adult seat belt. Most children should stay in a five-point harness seat until about age five. The main reason is that in order to sit in a booster seat, the child has to be mature enough that she or he can sit up straight without wiggling around in the seat in a way that would cause her to not be properly restrained in the event of an impact. Ideally, your child should remain in her five-point harness seat until she outgrows it according to height or weight. Most children are not ready for a booster seat until between five and seven years old.
To determine whether it's time to "graduate" your child from a booster to a regular seat belt, see if she meets these criteria:
Tall enough to sit without slouching
Keeps back against the vehicle seat
Knees can stay naturally bent over the edge of vehicle seat
Feet flat on the floor
Lap belt fits snugly across thighs (not stomach)
Shoulder belt is snug across shoulder and chest, not neck or face
Children under 13 years old should always sit in the back seat. Finally (and this is important!), model good seat belt behavior for your children! All adults should wear seat belts, regardless of where they are sitting in the car. For one thing, an unbelted adult presents risk to children because that person's body can become a projectile in the event of a collision. Second, your children will follow your lead. If you consistently wear a seat belt in the car for every trip, regardless of how short, they will learn to do so, as well.
---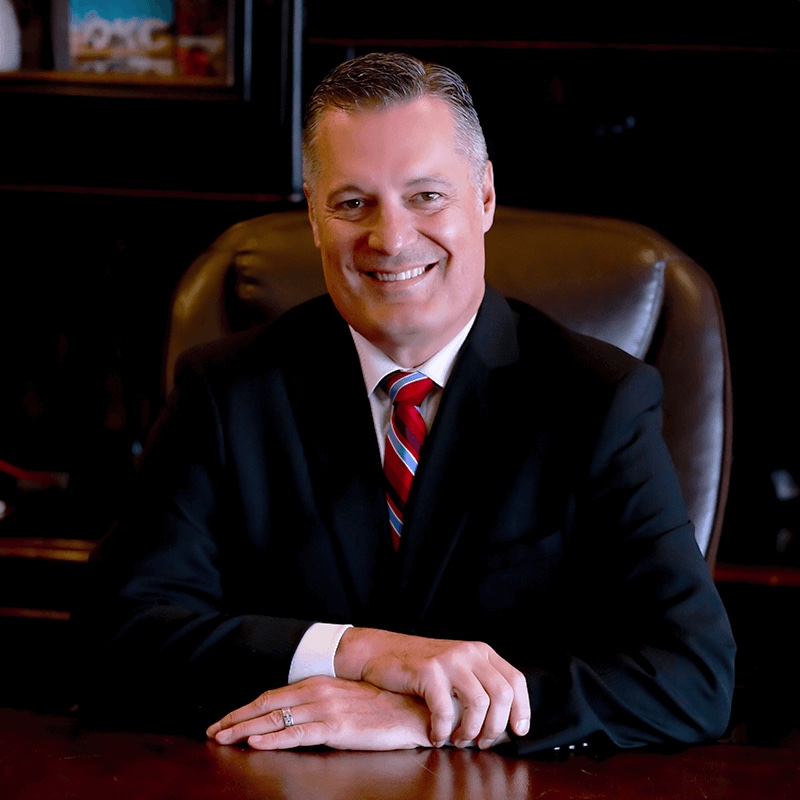 Noble McIntyre began practicing law in Oklahoma in 1995, and has spent his entire career exclusively devoted to representing the injured. Noble has built McIntyre Law into a practice that represents clients nationally in mass tort cases, as well as those injured in his cherished home community of Oklahoma. He leads a practice dedicated to obtaining just outcomes for the injured and his team has obtained multi-million-dollar settlements and judgments for clients.
Read more about Noble McIntyre
.
---
Contact us today for a free consultation
Leave a Comment