Be careful out there, kids.
Published on February 18, 2014
Many of us woke up Sunday morning to the sad news of yet another teen driving fatality. Betsy Sue Jantz, 17, of Ringwood, died at the scene of an accident in Major County. She reportedly was wearing her seat belt when the car in which she was a passenger went off the road on U.S. 412 and hit a tree. The driver, Jonathan Lynn Koehn, 18, and passenger Christopher Jantz, 16, both remain in critical condition. Christopher Jantz was not wearing a seat belt. The cause of the accident is still under investigation.
Any loss of life is sobering, but when it's a young person, it's especially heart-wrenching. As parents, the most important thing is your child's safety and well-being, so be sure that you give him or her all of the necessary tools to be a careful, well-prepared driver. In a recent edition of Metro Family Magazine, I wrote a column about the conversations you should have with your teen before she gets behind the wheel. In "Is Your Teen Ready to Hit the Road?", I've outlined suggestions for talking points that will raise your teen's awareness of the very real hazards of being a licensed driver, and ways that you can prepare her for this enormous responsibility. The most important points that should be stressed to a teen driver are:
Distracted driving is a huge issue; while it's not specific to teens (we've all seen adults applying makeup, eating a burger, or engaging in other unsafe behaviors behind the wheel), teens do seem to have more temptations when it comes to distracted driving. The biggest one, of course, is the lure of the mobile phone. In the texting-rich culture in which we live, the ping of a text message is hard for a teen to resist. But she must. Impress upon your teen that there is no text that is so important that she must read or respond to it while driving. If she absolutely must read or respond to a text, she should find a safe place to pull over and do it while the vehicle is stopped and off the road. As well, studies show that being on a hands-free mobile device is as distracting as using a mobile device with one's hands, so even voice calls while driving should be discouraged, and should be for emergencies only.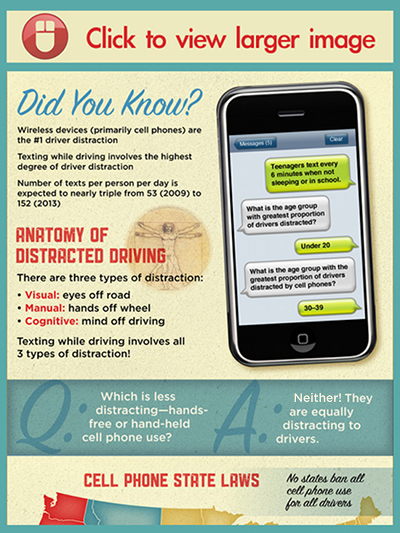 Alcohol and other drugs continue to be a problem on the road, both for teens and adults. Teens have a way of feeling like they're invincible. If you feel like your teen is having a hard time comprehending the real dangers of drinking and driving, remind her of the legal ramifications. That, alone, should be a deterrent. Sadly, the number of teen alcohol-related accidents continues to rise, and the best defense to this scary phenomenon is informed and proactive parents.
Passengers are also a huge source of distraction, especially for teens. Part of the fun of having a driver's license is being able to have the freedom to go out with friends, but groups of teens can create situations where they're not thinking clearly. Remind your teen that the number of passengers in a vehicle must be no more than the number of seat belts, and that passengers should not play loud music or engage in other behavior that would be distracting.
Remember, teens are less experienced drivers than most adults, so even if they're behaving responsibly and doing everything right, sometimes accidents happen just because their judgment may not be the same as that of someone who's been driving for 20 years. However, if your teen is driving safely and responsibly, while following applicable laws and the rules you've set for her, the experience will come. Give her some guidelines for how to stay safe on the road, how to navigate conditions like snow and ice, and what to do in case of emergency.
Above all, following these few simple rules will go a long way in helping your teen to be safe out there:
Buckle up (which goes for both the driver and all passengers)
Avoid alcohol or other drugs (make yourself available to pick up your teen if she's been drinking, and praise the judgment to call rather than drive)
Be courteous to other motorists and pedestrians
Respect and follow all traffic laws and speed limits
Above all, let your teen know that she can come to you with her questions or concerns. Be a good role model!
---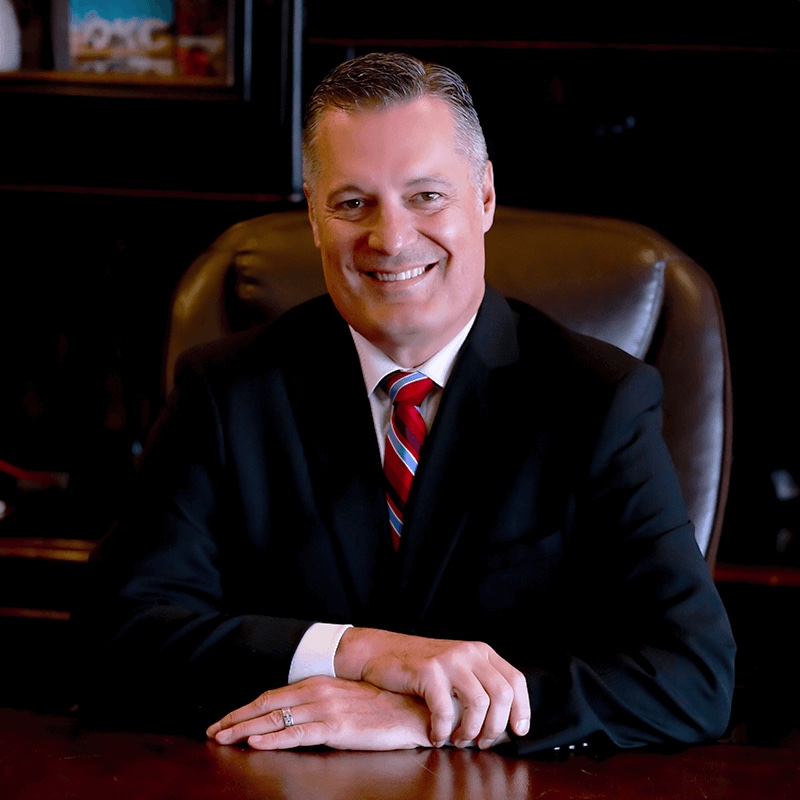 Noble McIntyre began practicing law in Oklahoma in 1995, and has spent his entire career exclusively devoted to representing the injured. Noble has built McIntyre Law into a practice that represents clients nationally in mass tort cases, as well as those injured in his cherished home community of Oklahoma. He leads a practice dedicated to obtaining just outcomes for the injured and his team has obtained multi-million-dollar settlements and judgments for clients.
Read more about Noble McIntyre
.
---
Contact us today for a free consultation
Comment (1)
Leave a Comment