Distracted Driving and Hands-Free Devices
Car Accidents on

January 31, 2012
We're at a point now where many new cars come equipped with Bluetooth communication technology. Hands-free cell phone devices are available from numerous retailers, and they're so commonplace now, the prices are more than reasonable. But just because you can use something, does it mean you should?
Oklahoma car accident injury statistics show that the state saw 661 car crash fatalities in 2011, down by just one from the previous year. But that number doesn't include the people who are critically and sometimes permanently injured in car accidents. It also doesn't specify how many of those accidents were the result of distracted driving, which most often involves using a cell phone.

Aside from car accidents that take place in our state, though, it's estimated that roughly 80 percent of national car accidents can be attributed to distracted driving. This can mean eating, drinking, or even the simplest tasks we take for granted in a vehicle such as adjusting the radio or talking to passengers. But the most distracting activity drivers engage in is cell phone use, whether it's texting or talking.
Bluetooth or other hands-free devices don't do away with cell phone distraction completely. The distraction doesn't come simply from holding the phone with one hand that should be on the steering wheel. It comes from the phone conversation itself. Most people see talking as a natural activity that doesn't require much effort. The truth is, conducting a conversation requires a lot of brain power.
Even with both hands on the steering wheel, and looking straight ahead through the windshield, a driver engaged in a conversation over a hands-free cell phone device suffers from cognitive distraction, and is just as likely to cause an accident as someone who takes their eyes off the road to send a text message.
Having voice-activated, hands-free cellular service in a car can come in handy, there's no doubt. If you do get into an accident, it gives you the ability to call for help. But for the most part, on a daily basis, using a cell phone in the car—hands-free or not—is too much of a risk. If you really need to make a call, pull over. Waiting for a stoplight isn't enough. Don't put yourself, and every driver on the road with you, at risk for a call that can wait. It's just not worth it.
---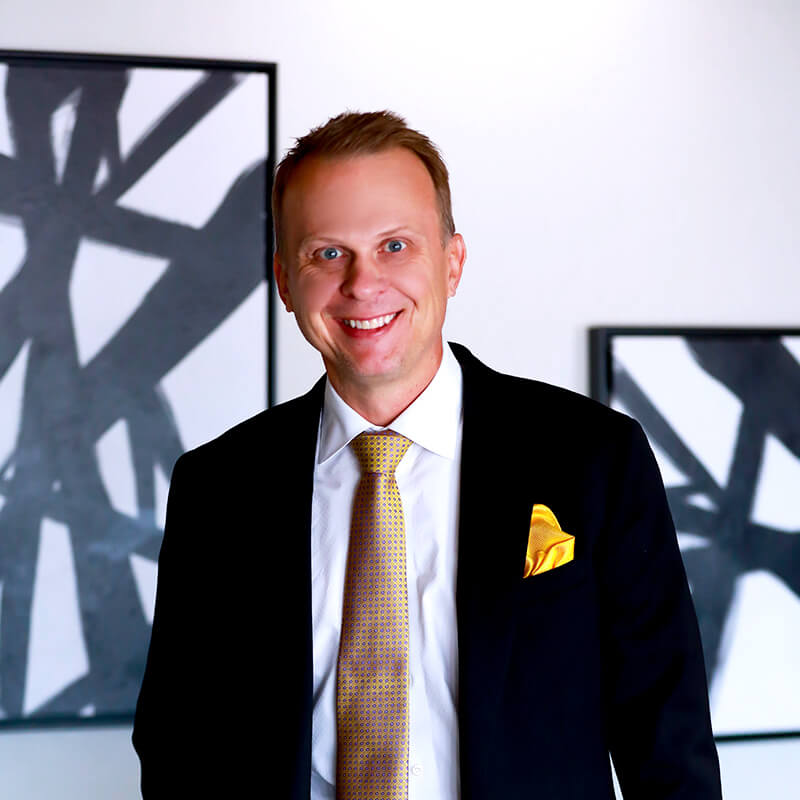 Jeremy Thurman has been practicing law since 2002, and spent his first two years in practice with an insurance company defense firm. He joined McIntyre in 2004 and draws on his previous experience with insurance companies to represent plaintiffs in personal injury and mass tort cases. His primary areas of practice include auto negligence, medical malpractice, defective drugs, and nursing home negligence.
Read more about Jeremy Thurman
.
---
Leave a Comment
Contact us today for a free consultation