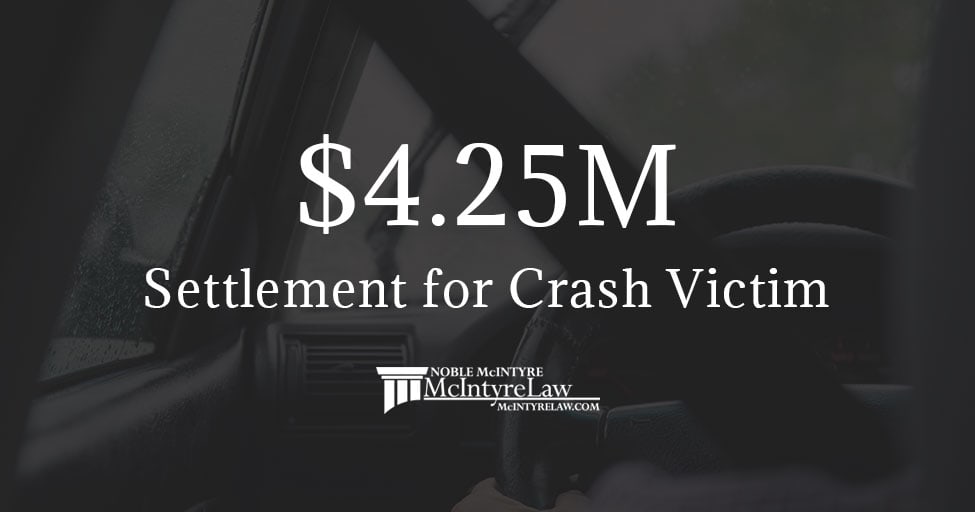 McIntyre Law Secures $4.25 Million Trucking Accident Settlement
Published on October 22, 2018
McIntyre Law recently secured a $4,250,000 settlement for a Tulsa man who tragically lost his wife in an accident caused by the operator of a tractor trailer. The civil jury agreed that severe deficiencies in the trailer's maintenance and safety systems contributed to the accident and ordered the company to pay $3M for their negligence. The defendants, Doug Butler Enterprises and Midcontinent Insurance Company, offered an additional $1.25M to settle the case as the jury was preparing to consider punitive damages. The jury understood the level of negligence involved in the accident, and that in losing his wife, the retired Mr. Eickstaedt had lost his sole source of companionship and support.
One Fatality & Severe Injuries Caused by Collision
The collision happened in 2016 when the Eickstaedts were on their way to pick up a horse drawn buggy. Mr. Eickstaedt was a passenger in the pickup truck driven by Mrs. Eickstaedt, age 77. Their pickup was pulling an empty 18-foot trailer through south Tulsa when the Butler Enterprises semi, driven by employee Robert Hargis, moved from the right lane into the center lane occupied by the Eickstaedt pickup. The collision caused Mrs. Eickstaedt to lose control of the truck which subsequently rolled, killing her in the crash.
Medical records indicate that Mrs. Eickstaedt survived for 12 minutes after the crash, but the defense argued that she experienced no suffering or pain since she was left unconscious by the severity of the injury to her head. Mr. Eickstaedt was hospitalized for a large hematoma on his head and then sent to a rehabilitation facility for a period of time while he recovered from his own injuries. Married for 46 years, the retired Eickstaeds had no children, but kept and cared for horses that they loved dearly.
The Tractor Trailer Did Not Meet Safety Standards
A post-crash inspection by the Oklahoma Highway Patrol revealed that the tractor trailer had multiple deficiencies, that cumulatively were severe enough to declare the trailer illegal to be in service on Oklahoma roads and highways. The OHP found no proof of periodic inspection and inoperable side markers, taillights or read ID lights. Multiple braking systems on the trailer were also out of adjustment and not capable of providing adequate stopping power for such a large and heavy vehicle.
Mr. Eickstaedt has suffered a great loss as a result of this crash. His wife was his best friend and they were together all the time. He has gone from having the constant companionship of his best friend to being alone almost all of the time. Mr. Eickstaedt acknowledged that no settlement could ever make up for the loss of his wife and that the economics of the lawsuit were never a real motivating factor. For him, it was about making sure that the pain he experienced is never felt by anyone else due to such preventable factors.
Mr. Eickstaedt Trusted Our Expertise and Strategy
Doug Butler Enterprises was insured by Midcontinent Insurance. Shortly after the crash, representatives called Mr. Eickstaedt and offered him $250,000 to settle both his personal claim and the claim for his wife. He contacted McIntyre Law after rightly rejecting the offer. Midcontinent made a $400,000 offer to settle the case during the discovery process and a $750,000 offer in the days leading up to the trial. We rejected both offers on behalf of Mr. Eickstaedt, confident in our strategy and the value of the case.
We were confident because we knew the facts of the case and had done our homework by using a focus group to review how those facts would play at trial. Using David Bernstein of Focus Group Oklahoma in Norman, Oklahoma, we put the facts in front of real people and used what they told us to reshape out the opening statement. The data also supported the reordering of witnesses.
We're proud of the settlement we were able to obtain for Mr. Eickstaedt, and even more proud of the way we did it. We followed our process and dedication to being thorough, and we were able to stand our ground with a confidence that only comes from knowing you're in the right. If you've been involved in a trucking accident, contact McIntyre Law to find out how we can help.
---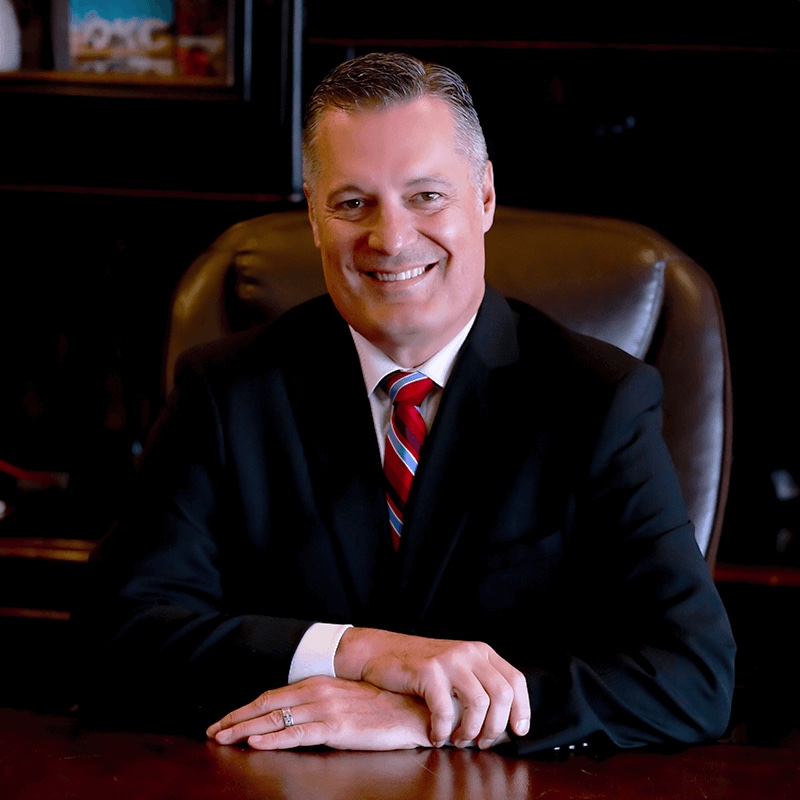 Noble McIntyre began practicing law in Oklahoma in 1995, and has spent his entire career exclusively devoted to representing the injured. Noble has built McIntyre Law into a practice that represents clients nationally in mass tort cases, as well as those injured in his cherished home community of Oklahoma. He leads a practice dedicated to obtaining just outcomes for the injured and his team has obtained multi-million-dollar settlements and judgments for clients.
Read more about Noble McIntyre
.
---
Contact us today for a free consultation
Leave a Comment