How Much an Oklahoma DWI Can Cost You
Published on June 15, 2012
This is a guest post by Chris M. Alexander
How much can a glass of beer cost you? If it's the glass that makes you drunk and leads to a driving while intoxicated (DWI) conviction, it could cost you $10,000, not to mention much more if the drunk driving leads to a car accident. Driving with a blood alcohol concentration (BAC) of 0.08% or more (whether under the influence of drugs or alcohol, or a combination of both) in Oklahoma can lead to a DWI offense, which can make your wallet several hundred (maybe thousand) dollars lighter. Here's a look at how much a DWI offense can cost you in Oklahoma.
First Offense
When you have been caught with a BAC higher than 0.08% as a first-time offender, your license will be revoked, even if you are not convicted. It's not a good idea to refuse the test, as refusal (on your first offense) will automatically lead to a six-month license revocation. If you are convicted, minimum jail time for a first offense is five days, along with up to six months in jail and, of course, a 30-day suspension of your driver's license. You will have to pay anything between $100-$500, and if there was a minor in your car, the fine can go up to $2,000.
A new law was introduced in Oklahoma in 2010, which requires all convicted drivers (even first-time offenders) to attend an alcohol and substance abuse evaluation and assessment program.
Second Offense
Refusal to take the BAC test on your second offense will lead to a one-year license revocation. Minimum jail time for the second offense is ten days, and since a second offense is considered a felony in Oklahoma, it can mean one to five years of imprisonment and a license suspension of six months if you are convicted. If there was a minor in your car, you could get up to four years of jail time. In addition to imprisonment, the court might fine you up to $2,500. You may also be required to attend a five-day residential alcohol treatment program.
Third Offense
If you refuse to take the test for a third offense, you could have your license revoked for three years. Minimum jail time for third (and subsequent) offenses is ten days and if convicted, you could be imprisoned for anywhere from 1 to 20 years. In addition you will have to shell out a fine of at least $2,000, (with the potential to go up to $10,000), which could be doubled if there was a minor in the car with you.
Repeat offenders—drivers convicted of another DWI within five years of a previous DWI conviction—are required by Oklahoma to get an ignition interlock device installed at their own expense.
Other Costs
These are just the up-front costs of DWI conviction, not taking into account the additional costs you may incur such as a processing fee, reinstatement fee, trauma fee, and restricted license fee. Also, be prepared to pay for towing, increased auto and life insurance premiums, and legal fees.
Please hire a cab to take you home after you have had a few drinks during your night out. If you have already found yourself in a bad situation after a DWI, contact an experienced attorney who specializes in this area to represent you, and to preserve your rights.
Chris M. Alexander runs a DWI blog at http://www.aboutdwi.com/blog/, where you can find out more about DWI offenses and how they affect you.
---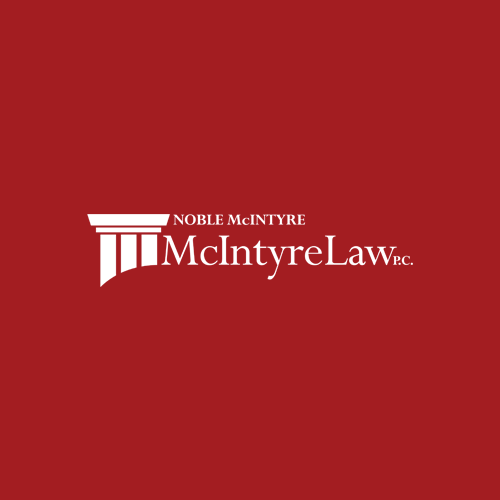 The legal team at McIntyre Law has more than 90+ years of experience representing those injured in accidents or harmed by dangerous drugs and medical devices. The team's experience ranges from representing plaintiffs in individual lawsuit to overseeing mass torts like class-actions and multidistrict litigation.
---
Contact us today for a free consultation
Leave a Comment