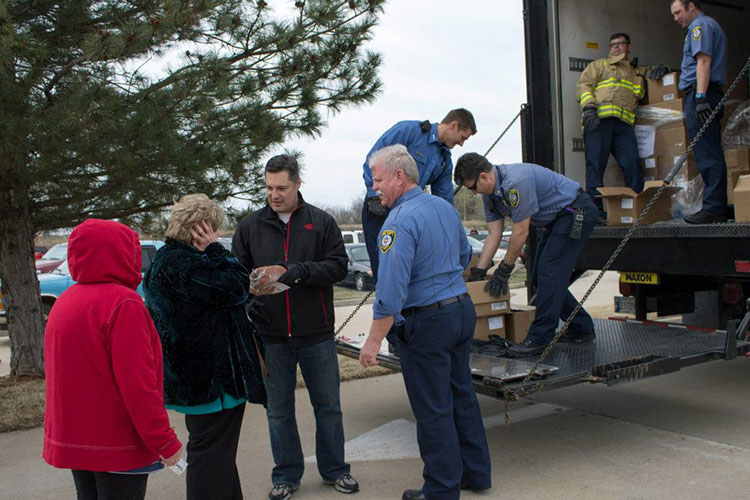 McIntyre Law's Easter Ham Giveaway
Published on June 4, 2013
At McIntyre Law, our priority is not only to be your best advocate for all of your legal needs, but to give back to the community in as many ways as we can. Last year's 3rd Annual Day of Kindness, where we gave away thousands of Thanksgiving turkeys to hungry Oklahomans, was a huge success. Seeing thousands of families lined up for hours for a free turkey cemented to us just how many Oklahomans are going hungry, and we knew we had to do it again.
On March 27th, we donated 1,400 hams, along with free burgers and soda, to the hungry in Oklahoma City and surrounding areas. "We know how much these hams mean to our fellow Oklahomans; the hams mean an Easter where someone's family doesn't have to be hungry. The day can be about what it should be about – spending time with loved ones and enjoying the holiday," says Noble McIntyre, senior partner and owner of McIntyre Law. "The McIntyre Law staff's hearts are full because we've had the privilege of helping those in our community who need it most," he continues, "and you can't put a dollar amount on that feeling. There are too many Oklahomans who are hungry. Our mission is to ease their worries, even for a few meals a year, because it's so important to us as a firm to support everyone in our community, which includes the less fortunate among us."
Through this and other community projects at McIntyre Law, including the Oklahoma City blood drive and our air conditioner drive, we're helping our fellow Oklahomans to be strong, happy, healthy and contributing members of society. There's nothing we'd rather do.
Oklahoma is fourth in the nation for the number of people who are "very low food insecure" (i.e. hungry), according to the USDA. It is sixth in the nation for people who are "food insecure". In other words, 14% of Oklahomans are hungry during the year because they don't have enough money for food. Sadder still, more than one in five children are at risk for going to bed hungry at night. Of these households, fewer than 20% are unemployed: More than one-third are disabled and/or retired, and the other 46% have at least one working individual. The fastest-growing population that relies on emergency feeding programs is working poor households. Both parents may be working, or one parent is holding down one or more low-paying jobs.
It is for this reason that we feel so strongly about holding this and other events throughout the year that are designed to fight hunger. We feel a profound commitment to improving the lives of our fellow Oklahomans. We're all part of the same community, and that community is our home. If we can make Oklahoma City, Tulsa and other local individuals' lives that much better, then we're strengthening our society. Healthy people are productive people, and productive people are good for the community.
The McIntyre Law Giving Back program is just one way that we serve our community every day. We contribute to causes like Oklahoma's natural resources and sponsor other local events. While certainly monetary donations are very important, sometimes actions can speak even louder than money. That's why participation in blood, air conditioner and winter coat drives, along with the Annual Day of Kindness and Ham Giveaway, are part of our firm's core philosophy. We're so proud to serve the people in our community not only for their legal needs, but to improve their health, happiness and prosperity.
Read More about other McIntyre Law Gives Back Community Projects:
---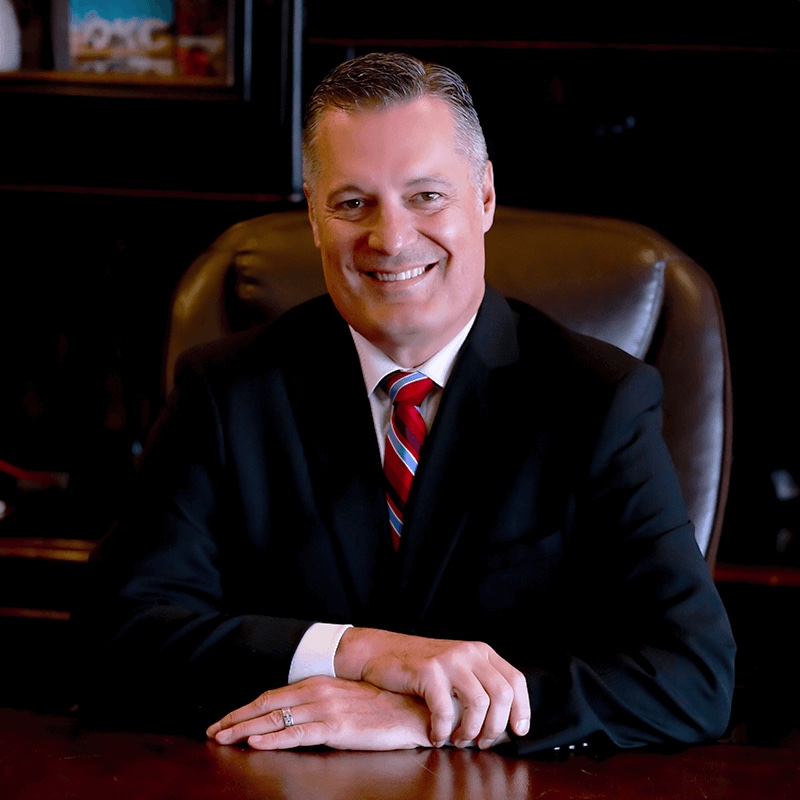 Noble McIntyre began practicing law in Oklahoma in 1995, and has spent his entire career exclusively devoted to representing the injured. Noble has built McIntyre Law into a practice that represents clients nationally in mass tort cases, as well as those injured in his cherished home community of Oklahoma. He leads a practice dedicated to obtaining just outcomes for the injured and his team has obtained multi-million-dollar settlements and judgments for clients.
Read more about Noble McIntyre
.
---
Contact us today for a free consultation
Leave a Comment