Motorcycle Safety
Published on June 10, 2014
A long ride on your motorcycle on a summer day or evening can make you feel free as a bird, but don't let that cause you to forget what's really important: your safety. According to the CDC, although motor vehicle-related crash deaths are heading towards an all-time low in the United States, motorcycle crash deaths have reached an all-time high. In the early 2000s, there were more than 34,000 motorcyclist fatalities and 1,222,000 people were treated in emergency rooms for non-fatal motorcycle injuries. Motorcyclists will never be immune from suffering crashes, but there are things that you can do to improve your motorcycle safety while on the road:
Each state creates its own helmet laws; in Oklahoma, the law requires that any rider under 18 wear a helmet. However, for your own safety, it is essential that you wear a helmet, whether the state requires it or not. The National Highway Traffic Safety Administration says that in 2008, 1,829 motorcyclists' lives were saved by helmets. Over 800 more would have been saved if the rider had been wearing one.
Avoid alcohol or other substances
Just like you wouldn't drive a car after drinking, don't ride a motorcycle after drinking, either. Studies show that fatalities in alcohol-related crashes are increasing, and that includes motorcycle riders. If you've been drinking, find another ride home.
Wear protective clothing
When you ride, your attire should include:
Eye protection: Your eyes should be protected from dirt, rocks, insects and even the wind, which can cause eyes to tear, which could blur vision when you're riding. Select good goggles or glasses with safety lenses. Or, you can wear a helmet with a face shield that is scratch- and shatter-resistant and ventilated.
Long pants and long sleeves: Even if it's hot out, durable clothes will provide some protection against abrasion. The best bets are specially designed synthetics or leather. Pants should not be baggy so as to avoid entanglement in the chain, kick-starter, foot pegs or other items on a motorcycle.
Gloves: Wear durable gloves when you ride with non-slip grips so that you can remain in control of your bike. Leather and gauntlet-style gloves are ideal because they keep air out of your sleeves.
Footwear: Leather boots are best for protecting your feet, ankles and lower legs. Alternately, good sneakers that cover your ankles could work, too. Avoid sandals or sneakers that wouldn't protect against abrasion or crushing impact.
Your clothes should be brightly colored, and can include a reflective orange or yellow vest that you could wear over your jacket. Or, use retro-reflective material on your clothes, helmet or motorcycle in order to be more effectively seen by other drivers at night. Many car/motorcycle crashes occur because the driver did not see the motorcycle rider in the dark.
Follow basic road rules
Share the road by treating other motorists with courtesy.
Don't tailgate.
Don't ride between lanes of slow or stopped traffic, and avoid weaving in and out of stalled traffic or riding on the road shoulder.
Follow applicable traffic laws.
Use signals appropriately.
Be alert to road surface hazards. Hazards that would be small for vehicles can be dangerous for motorcyclists. Avoid potholes, oil slicks, puddles, gravel, debris, uneven pavement and railroad tracks.
Avoid riding in any car's blind spot. Travel in a place where you are most likely to be seen by other drivers on the road.
The Motorcycle Safety Foundation can provide additional resources for learning to ride a bike safely, and can help you find a rider course near you. Rider courses are the best way to learn how to safely operate a motorcycle and use good judgment when out on the road.
---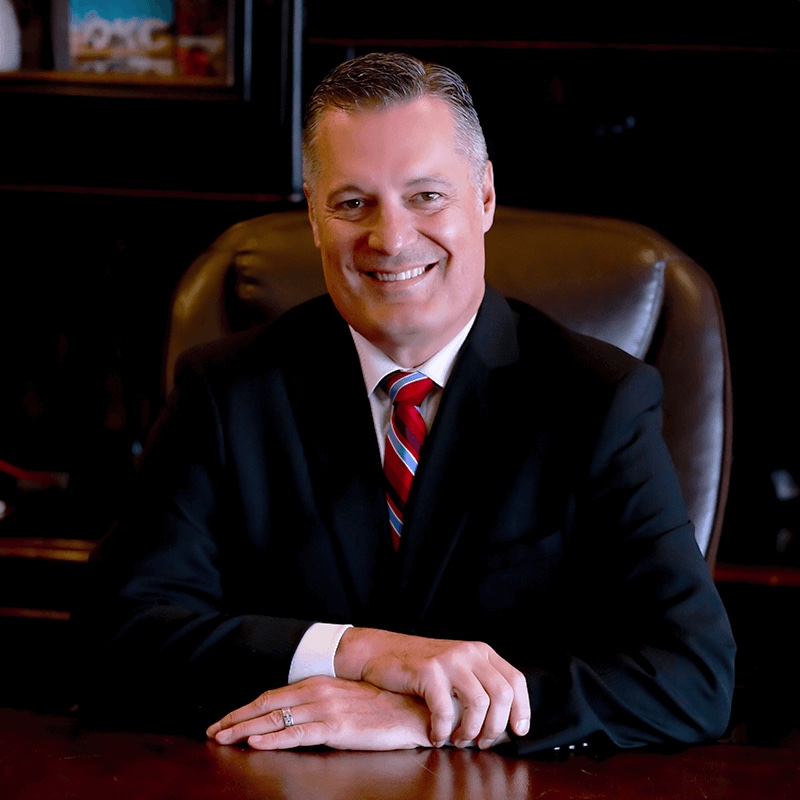 Noble McIntyre began practicing law in Oklahoma in 1995, and has spent his entire career exclusively devoted to representing the injured. Noble has built McIntyre Law into a practice that represents clients nationally in mass tort cases, as well as those injured in his cherished home community of Oklahoma. He leads a practice dedicated to obtaining just outcomes for the injured and his team has obtained multi-million-dollar settlements and judgments for clients.
Read more about Noble McIntyre
.
---
Contact us today for a free consultation
Leave a Comment