Practical Tips for Avoiding Oklahoma Trucking Accidents
Published on February 17, 2011
Sometimes as attorneys we tend to focus on the after effects of an accident rather than accident prevention. I've always believed that if one doesn't learn from history then they are doomed to repeat. That saying is even more applicable as it concerns highway safety.
Any person with a driver's license has encountered commercial carriers, also called tractor-trailers, eighteen-wheelers, semi-trucks and big-rigs on most roadways. Many of these behemoths can weigh up to 80,000 lbs (40 tons) and when towing only one trailer, they are over 80 ft long and are even longer when towing a double or triple trailer. Whatever term you prefer to call them, these big trucks are the mighty kings of the road and given their size and destructive potential, pose the greatest risk of serious injury on the roadways.
Unfortunately, too many accidents involving passenger cars and semi trucks occur each year resulting in tens of thousands of injuries and death. Our firm has handled numerous Oklahoma trucking accident cases and we consistently see the devastating impact these injuries have on the injured and their families.  Therefore, I want to share with you an article from Edmonds.com that describes the top five pet peeves truckers had with fellow motorists were. Please read this and remember these pet peeves when you encounter a semi on the roadway.  Here is his list:
Riding in a trucker's blind spots. Trucks have large blind spots to the right and rear of the vehicle. Smaller blind spots exist on the right front corner and mid-left side of the truck. The worst thing a driver can do is chug along in the trucker's blind spot, where he cannot be seen. If you're going to pass a truck, do it and get it over with. Don't sit alongside with the cruise control set 1 mph faster than the truck is traveling.
Cut-offs. Don't try to sneak into a small gap in traffic ahead of a truck. Don't get in front of a truck and then brake to make a turn. Trucks take as much as three times the distance to stop as the average passenger car, and you're only risking your own life by cutting a truck off and then slowing down in front of it.
Impatience while reversing. Motorists need to understand that it takes time and concentration to back a 48-foot trailer up without hitting anything. Sometimes a truck driver needs to make several attempts to reverse into tight quarters. Keep your cool and let the trucker do her job.
Don't play policeman. Don't try to make a truck driver conform to a bureaucrat's idea of what is right and wrong on the highway. As an example, Taylor cited the way truck drivers handle hilly terrain on the highway. A fully loaded truck slows way down going up a hill. On the way down the other side of the hill, a fully loaded truck gathers speed quickly. Truckers like to use that speed to help the truck up the next hill. Do not sit in the passing lane going the speed limit. Let the truck driver pass, and let the Highway Patrol worry about citing the trucker for breaking the law.
No assistance in lane changes or merges. It's not easy to get a 22-foot tractor and 48-foot trailer into traffic easily. If a trucker has his turn signal blinking, leave room for the truck to merge or change lanes. Indicate your willingness to allow the truck in by flashing your lights.
---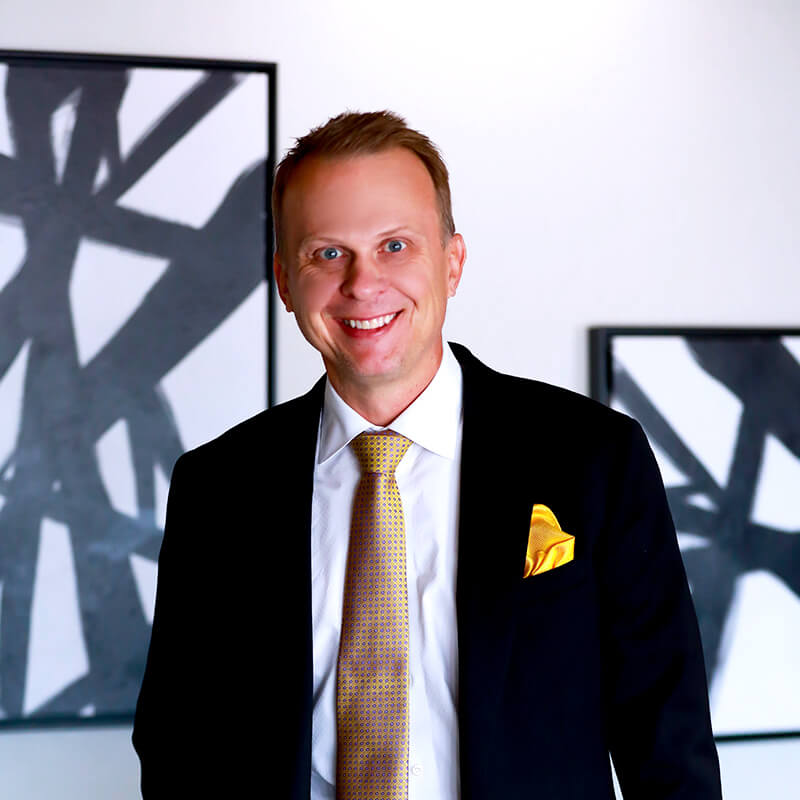 Jeremy Thurman has been practicing law since 2002, and spent his first two years in practice with an insurance company defense firm. He joined McIntyre in 2004 and draws on his previous experience with insurance companies to represent plaintiffs in personal injury and mass tort cases. His primary areas of practice include auto negligence, medical malpractice, defective drugs, and nursing home negligence.
Read more about Jeremy Thurman
.
---
Contact us today for a free consultation
Leave a Comment