Kids and cars: Tragedy close to home
Car Accidents Safety Hazards on

August 27, 2013
Earlier this month, we heard the sobering news that a Comanche two-year-old had died after being run over in a driveway after running behind a pickup truck that was backing out. While we all know that cars are dangerous when the driver is speeding, reckless or intoxicated, we sometimes forget that even a parked car, or one moving slowly, can be dangerous to children.
One issue that we hear about all too often in the news is babies dying in hot cars after having been forgotten by a tired or distracted parent. However, there are some other dangers of which you should be aware if you are a parent or caregiver to young children.
Backovers: Most often, a backover accident happens in a driveway or parking lot. Fortunately, many newer cars are equipped with backup cameras, which can help an alert driver to realize if there is a child behind the vehicle. However, this does not change the fact that on average, at least 50 children are backed over every week, forty eight of whom are treated in ERs and two of whom are killed. Even more tragically, in over 70 percent of these accidents, the driver is a parent or relative. Although all vehicles have blind spots, there tend to be more backover accidents involving vans, trucks and SUVs. It's important to remember that young children are unpredictable, and they have little understanding of danger. Looking in your rearview mirror or backup camera when backing out of the car is not enough; if you have small children or are someplace where they are likely to be, be sure that your children are accounted for and that you can see them before you pull out if there's any chance that they might be outside.
Frontovers: Like backovers, the predominant age for frontover victims is 12-23 months. Again, even moving slowly, there is a blind zone in front of a vehicle, especially a large vehicle. If anyone is operating a motor vehicle, there should be a second adult with any outdoor children to ensure that the kids don't run or crawl near the vehicle as the driver is getting into gear.
Power windows: A convenience, for sure. But also a hazard. The National Highway Traffic Safety Administration estimates that 2,000 people are treated in ERs each year for power window-related injuries, half of whom are children. They can exert an upward force of 30-80 pounds, while only 22 pounds of force can injure an infant. Many of the injuries are amputations, but some are brain injuries and suffocation. Whether your car is in motion or still, keep the child-safe window locks on if your children have access to the controls.
Trunk entrapment: Do your kids love a good game of Hide 'n Seek? Sure, they do! But, the car is not where they should be hiding. Suffocation and overheating can happen more quickly than you might think. Thankfully, newer cars that have trunks are now equipped with a glow-in-the-dark release, and that has prevented lots of fatalities. As well, there are trunk release kits that you can purchase to retrofit older cars with this feature. Regardless, a very young child would likely not understand how to work the trunk release, even if she can see it. So, (1) never leave children unsupervised; (2) never leave car keys where your children can get them; (3) always leave your car locked; and (4) teach your children about the danger of climbing into the trunk of a car.
Vehicle set in motion: It may be cute that your toddler likes to sit behind the wheel and pretend to "drive". They love to play with the audio dials, and perhaps they're tinkering with your headlights or windshield wipers. But, children do manage to accidentally set a car in motion. In one instance, a three-year-old died when a car key was turned to an intermediate position that allowed the steering and transmission to unlock without the use of the electrical system. The toddler shifted the car into neutral and was thrown from the vehicle as it rolled. Tragic, and preventable. His mom had stopped to answer the phone before leaving the house and the little boy went to out to the car a few steps ahead of her. A minute was all it took.
You don't want to live your life in fear, but you do need to exercise caution. Know the dangers that lurk in your everyday life, and don't let someone you love become a sad statistic. For more information on these and other vehicle-related risks, check out kidsandcars.org.
---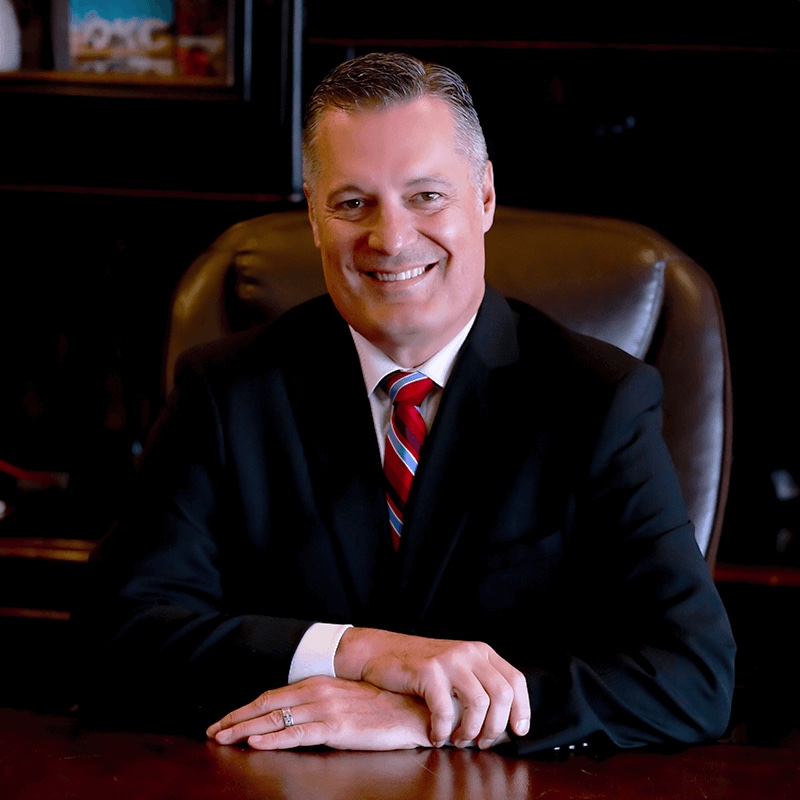 Noble McIntyre began practicing law in Oklahoma in 1995, and has spent his entire career exclusively devoted to representing the injured. Noble has built McIntyre Law into a practice that represents clients nationally in mass tort cases, as well as those injured in his cherished home community of Oklahoma. He leads a practice dedicated to obtaining just outcomes for the injured and his team has obtained multi-million-dollar settlements and judgments for clients.
Read more about Noble McIntyre
.
---
Leave a Comment
Contact us today for a free consultation