Turkey fires on Thanksgiving: "Stand by your pan!"
Published on November 19, 2013
According to the U.S Consumer Product Safety Commission, there are three times more kitchen fires on Thanksgiving Day than at any other time. From 2009 to 2011, there were 1,300 reported Thanksgiving Day kitchen fires. The best protection against a kitchen fire is to closely supervise your cooking. In fact, the primary cause of kitchen fires is unattended cooking. It can be easy to be distracted on Thanksgiving; you might have out-of-town guests visiting, football games being played or viewed or other fun things happening while the meal is being prepared. But, it's crucial that if food is being fried, grilled or broiled, someone is in the kitchen while the food is cooking.
Did you know… ?
cooking fires are the number one cause of fires in the home,
more than 40 percent of unintentional residential fires are caused by cooking,
cooking fires cause the greatest number of home fire-related injuries (about 27 percent per year),
frying poses the greatest risk of fire,
16 percent of cooking fire deaths are caused by ignited clothing,
and
the CPSC estimates that about 362,300 unintentional residential fires, 2,260 deaths, 12,820 injuries and $7 billion in property was damaged by fire each year between 2009 and 2011.
There are, however, simple steps that you can take to reduce the risk of a kitchen fire happening in your home:
Even if you are only leaving the kitchen for a moment or two, turn off the stove first.
Regularly check any food that is simmering, baking, boiling or roasting to make sure that nothing has gone awry. Use a timer to remind you when the cooking is complete.
Wear clothes that are not loose or dangling when you cook. Tie back long hair so that it's not hanging over any heat source.
Have a three-foot radius around the stove that is "kid-free".
Anything flammable – pot holders, oven mitts, wooden utensils, paper or plastic of any kind, food wraps, towels and curtains – should be kept away from the stove top, oven and any other appliance that generates heat.
Keep a fire extinguisher in the kitchen and know how to use it.
Before going to bed or leaving the house, always check to make sure that all appliances (including small appliances like toasters or coffee makers) are turned off.
Have a working smoke alarm near your kitchen. As well, smoke alarms should be installed on every level of your home, in each sleeping room and outside the sleeping area. For more on smoke alarm placement, click here.
Clean cooking surfaces regularly to prevent grease buildup. Also, dump toaster oven crumb trays, wipe out the microwave, clean the oven and unplug appliances that aren't functioning properly.
Make sure that this Thanksgiving is what it's supposed to be: A day of thanks, family, food, tradition and warmth. Don't let an unfortunate accident ruin your celebration of the most traditional American holiday. Happy Thanksgiving from all of us at McIntyre Law!
Sources:
---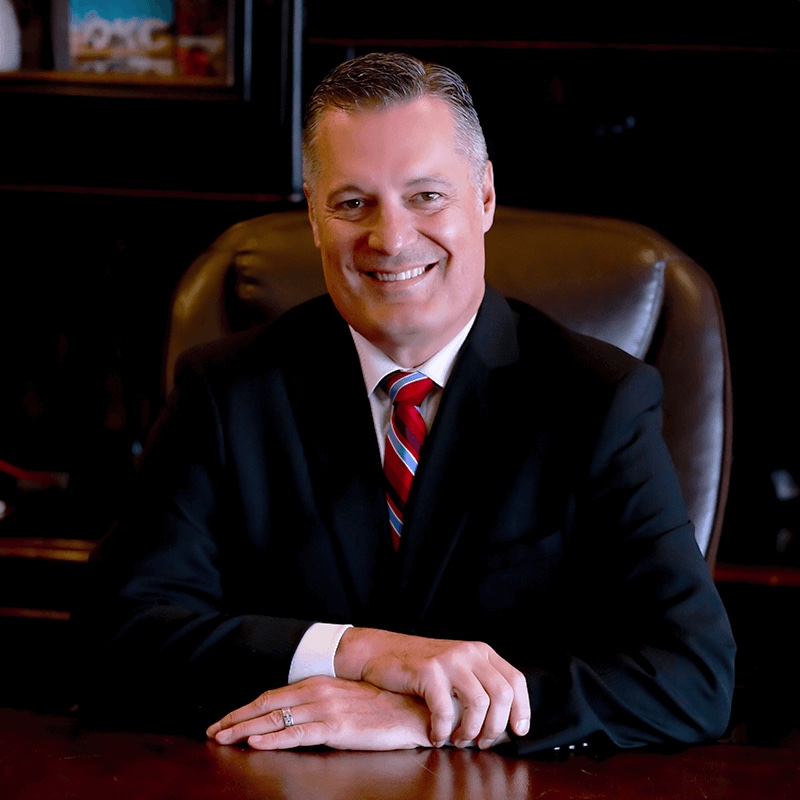 Noble McIntyre began practicing law in Oklahoma in 1995, and has spent his entire career exclusively devoted to representing the injured. Noble has built McIntyre Law into a practice that represents clients nationally in mass tort cases, as well as those injured in his cherished home community of Oklahoma. He leads a practice dedicated to obtaining just outcomes for the injured and his team has obtained multi-million-dollar settlements and judgments for clients.
Read more about Noble McIntyre
.
---
Contact us today for a free consultation
Leave a Comment