Is there currently a class-action Elmiron lawsuit?
An Elmiron class-action lawsuit is pending for victims who claim that the drug's manufacturer, Janssen Pharmaceuticals, failed to warn patients about the risk of eye damage and vision loss. The class action, which was filed in May 2020, seeks to award plaintiffs with monetary compensation for a variety of damages, such as the cost of medical treatment and attorney fees.
How is a class-action Elmiron lawsuit different from individual cases?
Unlike individual cases, class-action lawsuits are filed by one or more people on behalf of a larger group of plaintiffs who have suffered similar damages or made similar claims. If the case is decided on behalf of the plaintiffs, any settlement or compensation is split among all the individuals in the group.
What makes class-action lawsuits unique is that they represent victims regardless of where they live. So even though McIntyre Law is based in Oklahoma, we can still help you with your case. Our firm has a nationwide reach and can offer you top-notch legal representation no matter which state you call home. We pride ourselves on delivering personalized, small-town service to each of our clients. You'll even have direct access to the firm's senior partner and founder, Noble McIntyre, for questions and updates throughout your case.
What to Know Before You File a Lawsuit
---
Before filing an Elmiron lawsuit, it's important to understand the legal process for civil cases and how to effectively prepare your claim. In civil cases, such as a drug liability lawsuit, the burden of proof is on the plaintiff. In other words, you'll need to show the court all the ways you were harmed by Elmiron if you hope to win your case. Obtaining this proof can be a difficult process, often requiring you to gather medical records that detail your past medical appointments and general health history. The amount of time that a healthcare provider holds your medical records differs depending on your state, so start by seeing if yours are still available. Filing court documents such as a complaint or petition is also an important step in preparing your lawsuit. These documents explain your case to the court and serve as a summons to the defendant(s) in the case.
When it comes to drug liability cases, knowing what you're up against can make all the difference. Standing up to these billion-dollar pharmaceutical corporations is no easy task, which is why plaintiffs who try to handle their cases by themselves rarely see the compensation they deserve. But by enlisting the help of an established Elmiron vision loss attorney, you can level the legal playing field. At McIntyre Law, we have the knowledge and experience to defend your rights and win a larger reward for you than you could get on your own.
What is a contingency fee?
Lawyers who work on a contingency fee basis agree to accept a fixed percentage of any monetary rewards that result from your lawsuit to cover their legal fees. That means if there's no money recovered from your Elmiron lawsuit, you don't owe us a dime. We don't get paid unless and until you do.
The Statute of Limitations for Elmiron Lawsuits
Drug liability lawsuits, such as an Elmiron lawsuit, must be filed within a certain window of time. This time frame, called a statute of limitations, begins when a victim first notices any related symptoms. But its duration varies from state to state. Some states allow you as little as one year to file your claim. That's why it's essential to contact a drug liability lawyer as soon as possible to get your case started.
What compensation can I receive from an Elmiron lawsuit?
Upon winning your Elmiron lawsuit, the court will likely award you benefits based on the damages you suffered. It's important that you show the court all the ways the drug has harmed your life in order to receive maximum compensation.
Settlement types and amounts vary from case to case, but the common types of compensation you may receive from a drug liability lawsuit include:
Pain and suffering
Medical bills (past and future)
Lost income
Future expenses
Reduced quality of life
Wrongful death
Punitive damages
Working with McIntyre Law
---

At McIntyre Law, we're dedicated to defending the rights of the unfairly injured, which is why we litigate Elmiron lawsuits. Elmiron's manufacturers acted with negligence and need to be held accountable for the pain and suffering they continue to cause innocent people. If you or a loved one have been harmed by Elmiron use, we'll stand by you and won't rest until you get the compensation you deserve.
Do you have a case for an Elmiron lawsuit?
Because Elmiron is a popular medication with no generic substitutes, many individuals had no choice but to take the drug without fully understanding the associated health risks. If you're uncertain about your eligibility, you've got nothing to lose by contacting an Elmiron vision loss attorney for a free consultation to discuss your case.
You may likely have a case for an Elmiron lawsuit if you:
were prescribed and took Elmiron on a regular basis for at least two years and
suffered from vision problems, blindness, or eye disorders such as pigmentary maculopathy that began while taking Elmiron or within one year of stopping treatment.
Reviewing your situation with a legal professional is always a wise choice. We'll get to know you and your case, determine your eligibility, and do everything in our power to get you compensation for your pain and suffering.
Meet Our Elmiron Attorneys
Our legal team has what it takes to hold powerful pharmaceutical companies accountable. We'll use our knowledge of the courts and decades of experience to win you the compensation you deserve.
What is Elmiron?
Elmiron is an orally administered blood thinner, or anticoagulant, that's available only by prescription. Elmiron is the brand name for the medication pentosan polysulfate sodium, sometimes referred to as PPS. Although Elmiron isn't classified as a pain medication, it's used specifically to treat the pain and discomfort associated with the bladder condition interstitial cystitis (IC). Elmiron is the only oral medication approved by the FDA to treat IC, with no generic alternatives currently on the market.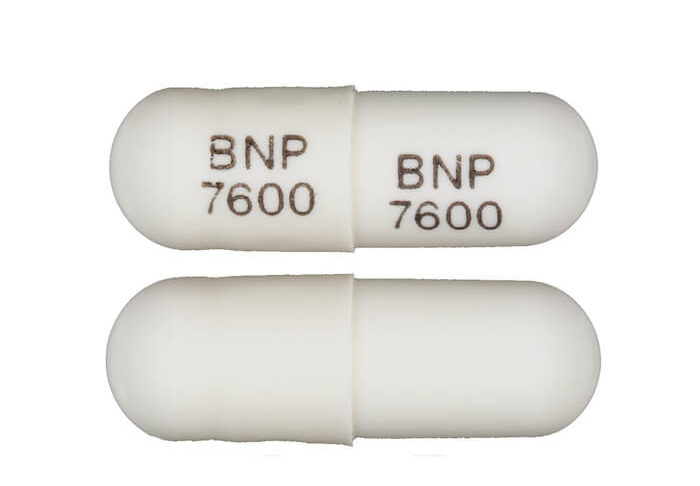 How does Elmiron work?
The pain associated with interstitial cystitis is the result of the protective lining of the bladder breaking down. Elmiron is believed to work by attaching itself to the lining of the bladder, in turn preventing irritants in the urine from reaching the bladder wall and causing pain. However, the exact way Elmiron works still isn't fully understood.
Who manufactures Elmiron?
Elmiron is manufactured by Janssen Pharmaceuticals, the multinational pharmaceutical company owned by parent company Johnson & Johnson. Janssen Pharmaceuticals is currently facing a number of lawsuits over Elmiron, with plaintiffs claiming that the company failed to warn them about the full dangers of taking the drug.
Is Elmiron safe?
When Elmiron was initially approved by the FDA back in 1996, it was considered to be a low-risk drug with generally mild side effects. However, research released in 2018 claimed to discover a link between prolonged Elmiron use and the development of vision disorders, such as pigmentary maculopathy. Now, as lawsuits against Elmiron's manufacturer pile up, the safety of the medication is widely in question.
Reported side effects of Elmiron
Elmiron is known to have various possible side effects that may or may not be listed on the drug's label. For instance, Elmiron's label didn't include any warnings of eye damage or vision loss until a revision in June 2020.
Commonly reported Elmiron side effects include:
Hair loss (alopecia)
Diarrhea
Nausea
Headaches
Upset stomach
Abdominal pain
Dizziness
Rash/itching
Less-common side effects of Elmiron include:
Anemia
Decreased blood platelets
Abnormal liver function
Bruising under the skin
Low white blood cell count
Trouble breathing
Blindness and vision loss
Vision disorders such as pigmentary maculopathy
Can Elmiron cause blindness?
The potential link between prolonged exposure to Elmiron and vision loss has been the subject of ongoing scientific research. A study published in January 2020 examined roughly 90 patients with histories of long-term Elmiron use and found that nearly one-fourth of the patients examined showed "clear evidence" of having pigmentary maculopathy, a degenerative eye disorder, because of exposure to the drug.
As a result, Elmiron's manufacturers, Janssen Pharmaceuticals, began including warnings of "retinal pigmentary changes" on labels in June 2020. Although the current evidence is compelling, further research is still needed to determine whether Elmiron can cause blindness.
Symptoms of pigmentary maculopathy
Maculopathy is a progressive disease that affects the macula, a small part of the eye behind the retina that's responsible for things like seeing fine detail and focusing vision. Pigmentary maculopathy, one of the several different types of maculopathy, is unique in that it's found only in patients who have used Elmiron. Similar to other types of maculopathy, pigmentary maculopathy has the potential to cause permanent vision loss.
Common symptoms of pigmentary maculopathy include:
Difficulty reading and seeing up close
Difficulty adjusting to low lighting
Dimming of vision
Distorted vision (metamorphopsia)
Pigmented deposits, or little "specks," in the macula
Vision loss in part of the eye, usually center of vision (paracentral scotoma)
Elmiron recalls
Numerous lawsuits are being filed against the drug's manufacturer, and researchers keep posting alarming scientific evidence showing how pentosan polysulfate sodium may lead to serious vision damage after prolonged exposure. Even so, the FDA has yet to request a recall of Elmiron. Not all FDA recalls are posted to the agency's website, but you can check our FDA recall list for developments on Elmiron's recall status.
Elmiron and the FDA
The U.S. Food and Drug Administration (FDA) is responsible for monitoring the labeling, side effects, and availability of medications like Elmiron.
Elmiron timeline
1947
The manufacturing process for pentosan polysulfate sodium is developed by German researcher W. Benend.
1949
Pentosan polysulfate sodium becomes an authorized medicinal product and is marketed as a treatment for blood clots in Germany.
1985
Elmiron is granted an "orphan" drug designation as a treatment for pain associated with interstitial cystitis.
1993
Elmiron is initially denied approval by the FDA following a New Drug Application submitted by the drug's manufacturers in 1991.
1994
Elmiron's manufacturers receive a second nonapproval letter from the FDA.
1996
Elmiron is finally granted approval by the FDA under the Orphan Drug Act (ODA).
2004
The FDA issues the first of several revisions to Elmiron's label.
2018
Researchers uncover a potential link between long-term Elmiron use and vision damage/loss.
2019
Warnings of vision damage/loss are added to Elmiron's label across Canada and Europe.
2020 (January)
Follow-up research to the 2018 study finds the same potential link between long-term Elmiron use and vision damage/loss.
2020 (May)
A class-action lawsuit is filed against Janssen Pharmaceuticals for failing to warn users of Elmiron's associated risks.
2020 (June)
Elmiron's label is updated in the U.S. to include warnings of retinal pigmentary changes upon use.
How did Elmiron get approved by the FDA?
The medication pentosan polysulfate sodium, now sold under the brand name Elmiron, was first manufactured in Germany in 1947 before entering the wider European market as a treatment for blood clots in 1949. Elmiron made its first appearance in the United States in 1985, when it was granted an orphan drug designation by the FDA, a special status given to medications used to treat rare diseases. It wasn't until 1996 that Elmiron was formally approved by the FDA under the Orphan Drug Act as a treatment for pain associated with the bladder condition interstitial cystitis (IC). Today, Elmiron remains the only oral FDA-approved treatment for this rare and painful disorder.
Initially, Elmiron was thought to be a low-risk drug with few known dangers or side effects. However, research published in 2018 found that prolonged use of Elmiron may lead to serious vision disorders, such as pigmentary maculopathy. In June 2020, the FDA approved a label change for Elmiron that added "retinal pigmentary changes" to the drug's "Warnings" section. Despite this alarming information, the FDA has yet to request a recall of Elmiron.