Is there currently a class-action Zoloft lawsuit?
Class-action lawsuits are underway in Canada over the role of selective serotonin reuptake inhibitor (SSRI) antidepressants in birth defects. In 2009, Pfizer, which sold the drug in the United States, paid $2.3 billion to settle claims that they illegally marketed the drug.
Anyone in Canada with a claim can join the class-action lawsuit. Even though McIntyre Law operates out of Oklahoma, we can represent clients from across Canada. We'll represent you as if you were just next door. And our founder and senior partner, Noble McIntyre, is just a phone call away.
What to Know Before You File a Lawsuit
---

You may be eligible to file a Zoloft lawsuit if you're Canadian and you or your child have suffered because of the drug. But be aware — you'll be facing a multinational pharmaceutical company that deals with lawsuits like these all the time. Winning your case will be an uphill battle if you don't have experienced professionals on your side. McIntyre Law will help you file the appropriate petitions, summons, and complaints with the court. If this paperwork isn't correct, you could lose your right to compensation.
You'll also need to obtain medical records for yourself and for your child. McIntyre Law will help you cut through the red tape and get those records as soon as possible.
We can help you get fair compensation for your family's suffering.
With the experienced Zoloft lawyers at McIntyre Law by your side, you'll be on an even playing field with Big Pharma.
What is a contingency fee?
When a lawyer works on a contingency fee basis, they're agreeing to accept a fixed percentage of any monetary rewards from your lawsuit to cover their legal fees. If there are no rewards from your Zoloft case, you don't pay the lawyer.
We get paid if, and only if, you do.
The Statute of Limitations for Zoloft Lawsuits
Courts limit the amount of time you have to file a lawsuit. It's called the statute of limitations, and it may vary by province or territory. Consult with the Zoloft attorneys at McIntyre Law to get the details for your area. Usually, from the moment you knew, or should have known, about the injuries caused by Zoloft, the clock is ticking.
Drug companies may try to argue that your statute of limitations has run out. If your child shows the signs of developmental delays, such as autism, you may not have seen these signs for months or years after you stopped taking Zoloft. So, if you're a Canadian who was taking Zoloft during your pregnancy, and your child has a developmental delay, call us before it's too late. We can help you determine whether you can file a Zoloft lawsuit.
What compensation can I get from a Zoloft lawsuit?
When deciding on compensation, the courts look at all of the different ways that physical injuries, emotional suffering, and other issues affected the lives of the victims. So, you're eligible for compensation for more than just medical costs. The court realizes that birth defects and developmental delays caused by Zoloft will have an impact on you, your child, and your family for decades. Compensation could include:
Cash awards
Pain and suffering
Lost income
Future expenses
Travel costs for medical visits
Emotional suffering
Working with McIntyre Law
---
Autism presents a lifelong struggle for those who live with it and their families. If drug companies didn't tell us about the risks, they're responsible for causing American families to suffer. At McIntyre Law, we want drug companies to pay their fair share for the damage their products create. We want suffering families like you to get the compensation you deserve.
Do you have a case for a Zoloft lawsuit?
If you're a Canadian resident who took Zoloft during your pregnancy, and your child suffers from a birth defect or developmental delay — especially autism — call us today. The drug companies who failed to warn you of the risks of Zoloft should compensate you. Call us and speak to our Zoloft experts. It's free and only takes a few minutes. You have nothing to lose.
Meet Our Zoloft Attorneys
Our experienced lawyers will work with you to get the compensation you deserve.
What is Zoloft?
Zoloft (sertraline) is part of a family of drugs called selective serotonin reuptake inhibitors (SSRIs). SSRIs are prescribed to patients suffering from depression, anxiety, and other mood disorders. SSRIs are thought to work by increasing levels of the neurotransmitter serotonin in the body. When serotonin levels are higher, people may experience an improvement in their mood, lessening the impact of depression and anxiety.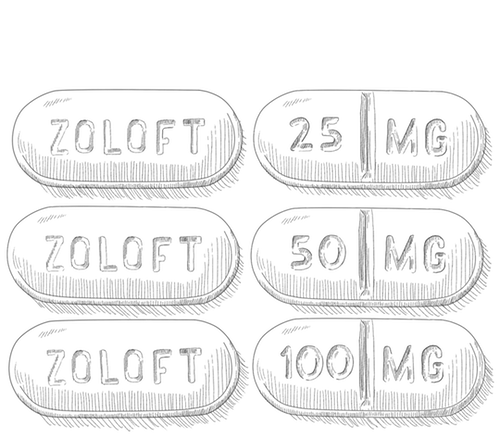 Zoloft is typically prescribed to treat major depressive disorder (MDD), obsessive-compulsive disorder (OCD), panic disorder (PD), post-traumatic stress disorder (PTSD), social anxiety disorder (SAD), and premenstrual dysphoric disorder (PMDD). When pregnant women are taking SSRIs like Zoloft, their fetuses will show higher-than-normal levels of serotonin.
Source: FDA Website, Web MD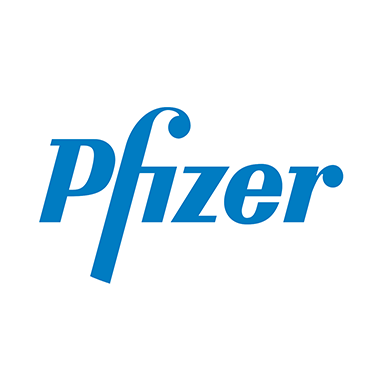 Who manufactures Zoloft?
Pfizer sells Zoloft in Canada. In 2009, Pfizer paid $2.3 billion to settle claims that they illegally marketed Zoloft and other drugs in the Unites States. The company has vigorously defended claims that it failed to warn people of the risk of birth defects resulting from taking their drugs.
Are there other drugs like Zoloft?
SSRIs like Zoloft can all cause similar side effects, including birth defects and developmental delays. If you're a Canadian who was being treated for depression while you were pregnant, you may have a claim even if you took a different SSRI. Call McIntyre Law if you think your child suffered as a result of exposure to one of these SSRIs:
Zoloft Side Effects and Birth Defects
Studies of SSRI patients have shown that the drugs increase the risk of birth defects. Further evidence shows that SSRIs may increase the risk of autism. Symptoms of autism and other developmental disorders often aren't visible until well after birth. Here are some of the possible side effects of Zoloft use during pregnancy:
Zoloft Side Effects in Newborns
Craniosynostosis
Heart defects, including hypoplastic left heart syndrome and coarctation of the aorta
Tetralogy of Fallot (TOF)
Autism
Respiratory problems
Club feet
Cleft lip and/or palate
Clubbed foot
Cleft lip or palate
Spina bifida
Source: CNN, BMJ Journals, Web MD
Is it safe to take Zoloft while pregnant?
If you're currently taking an SSRI and become pregnant, don't stop taking your medication without speaking to your doctor. It can be detrimental to your mental state to abruptly cease antidepressant use. You may also suffer physical withdrawal symptoms. Your doctor may also be able to prescribe an alternative medication that doesn't carry the same risks as SSRIs. The key is to openly communicate with all the physicians who treat you — your primary care doctor, your psychiatrist, and your obstetrician. Keeping them informed and following their advice, will help you to enjoy a safe and successful pregnancy while reducing the risk of your baby suffering a birth injury.
After you give birth, your child may be exposed to Zoloft through breastfeeding. Consult your doctor before starting or stopping Zoloft use.
Zoloft Recalls
Even though studies have shown that SSRI use may increase the likelihood of birth defects, Zoloft has never been recalled for that reason in the United States or Canada.
Zoloft Timeline
---
1988
The first SSRI fluoxetine, marketed as Prozac, was introduced in the United States.
1991
The U.S. FDA gives initial approval to Zoloft
2001
(August) The U.S. FDA approves Zoloft for treatment of post-traumatic stress disorder.
2001
(October) The U.S. FDA approves Zoloft for treatment of pediatric obsessive-compulsive disorder (OCD).
2002
The U.S. FDA approves Zoloft for treatment of Premenstrual Dysphoric Disorder (PMDD).
2003
(February) The U.S. FDA approves Zoloft for treatment of social anxiety disorder.
2003
(September) The U.S. FDA approves Zoloft as a treatment option for children.
2006
Study finds that SSRIs are associated with increased incidence of persistent pulmonary hypertension of the newborn, a rare but frequently deadly condition.
2009
Pfizer pays $2.3 billion to settle claims of illegally marketing Zoloft and other drugs in the U.S.
2014
Johns Hopkins study shows that boys with autism were three times more likely to have been exposed to SSRIs in the womb.
2015
Study of more than 18,000 pregnant women shows that SSRI use increased the risk of certain birth defects.