Approximately 4.7 million dog bites occur annually, with nearly 20% of victims requiring some medical attention. Since 2005, the number of fatal dog attacks has increased by 17%! It is important that the public be aware of the most dangerous dog breeds and what they can do to protect themselves.
McIntyre Law, P.C. have compiled the following infographic to help the public understand fatality statistics for dog attacks, the types of dogs that attack, as well as state dog bite laws.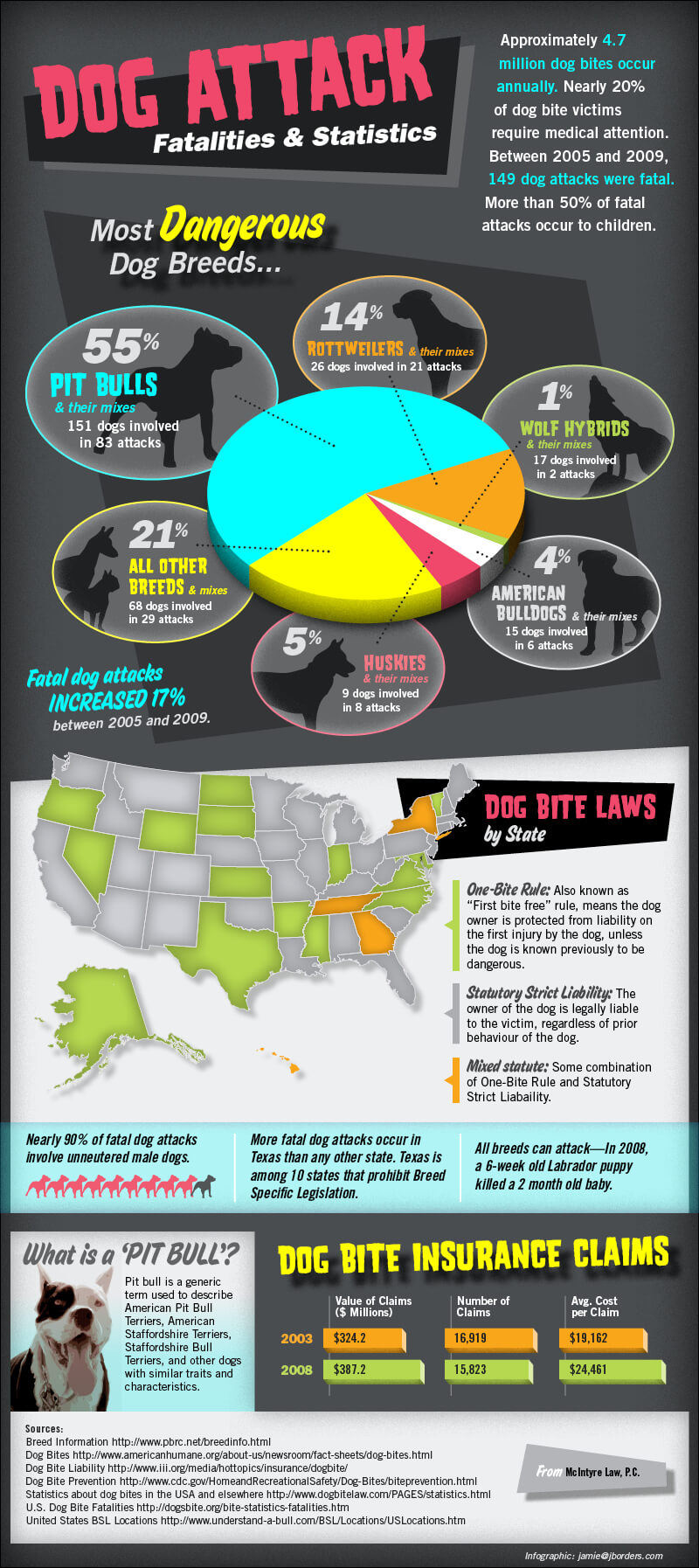 If you or a loved one has been injured in an Oklahoma dog bite incident, contact the attorneys at McIntyre Law, P.C. to learn more about dog bite laws in Oklahoma and how we can help you recover from dog attacks. Call 1-877-917-5250 now for a free consultation.
Dog Bite Prevention Tips:
Do not approach a dog you do not know.
Always ask an owner's permission before petting their dog. If they say it is OK, hold your hand out for the dog to sniff first.
Do not disturb a dog that is eating, sleeping, or caring for puppies. Do not take a toy or bone away from a dog.
Stay calm — talk in a quiet voice, don't make sudden movements, and avoid direct eye contact.
Sources for the Dog Attack Statistics Infographic include: