Meet Jeremy Aaron Thurman
Partner at McIntyre Law Firm
---
As a personal injury lawyer, Jeremy Thurman believes in making Oklahoma a safer place by holding companies and individuals responsible. Not only does he address the behavior that led to injury, he also seeks a result for his clients that will make their lives better while creating a safer Oklahoma. Jeremy's mantra in litigating the case is to outwork the opposing attorney and always strive to let the truth come out while showing compassion for the individuals or families who have suffered because of the neglect of another. Conduct repeated is conduct rewarded.
Jeremy loves representing injured individuals. In the mid-80s, his father was severely burned in an industrial accident. A few years later his cousin, whom he was close to, sadly died in a car crash. This sparked Jeremy into wanting to help families not only pursue justice, but to provide them with an empathic lawyer.
Considered one of the top trucking lawyers and catastrophic injury lawyers in Oklahoma, Jeremy is continuously ranked by his peers as an Oklahoma Super Lawyer (among the top 5% of lawyers in the state). Since 2018, Jeremy and Noble are among a small handful of lawyers to have more than one seven figure trial verdicts in Oklahoma. Jeremy has had numerous cases resolved for more than a million dollars, 5 of them in 2021 alone. Because of his success both in and out of the courtroom, Jeremy has been asked to teach other lawyers on trucking litigation topics such as Federal Motor Carrier Regulations, Trucking Safety, and depositions in catastrophic injury cases.
Jeremy was born in Paris, Texas and raised in Valliant, Oklahoma. In high school, he participated in baseball and basketball, graduating in the top 3 percent of his class. After high school, Jeremy attended Southeastern Oklahoma State University where he obtained a degree in Biological Health Sciences with a minor in Chemistry. He was accepted into various physical therapy schools and law schools and ultimately decided to pursue a career in law at the University of Oklahoma. Growing up in the beautiful Kiamichi Mountains, Jeremy still enjoys hunting and fishing with his family, residing in southeastern Oklahoma.
Jeremy received his juris-doctorate degree in May 2002 and was admitted to practice as a lawyer in September 2002. Following this, he went to work for an insurance defense firm in Oklahoma City. Jeremy will tell you he just did not have the heart to represent people or companies who had caused injury to other people. At the suggestion of his wife, Jeremy sent a resume into Noble McIntyre and was hired a few weeks later in April 2004. Jeremy and Noble have worked consistently together since then, having a great friendship and trust that enables them both to do the best for their clients. Jeremy is a partner at McIntyre Law.
Jeremy has been married to his wife Shannon Thurman for over 20 years and they have three children as well as a grandchild. Shannon is a former teacher who retired after teaching over 20 years. Shannon and Jeremy can usually be found together attending the activities or needs of their children. Jeremy and Shannon enjoy hiking and spending time outdoors. Jeremy's oldest daughter, Ashli, has battled cancer for years and is an inspiration to him in what God can do to heal people. Ashli is a stay-at-home mother raising her son Skyler. Jeremy enjoys attending Skyler's baseball games and jiu-jitsu tournaments. His middle daughter, Keeli, is about to graduate college and will be getting her graduate degree in counseling to help children with learning difficulties. His youngest daughter, Chloi, will graduate from Westmoore High School in 2022 and will attend Oklahoma Christian University where she will be a member of the Oklahoma Christian Women's Soccer team. Jeremy and Shannon are also avid dog lovers. They have 3 dogs Rumble, Dallas and Ellie Mae.
In his off-time, Jeremy is an avid sports fan. He enjoys hunting, fishing, and golfing. His favorite hobby is spending time with this family and watching his children involved in their various activities. Faith plays a large part in his life, beyond attending church, Jeremy and Shannon enjoy giving back to the community in various charities they support especially in supporting other families who have had loved one's battle cancer.
Professional Awards and Recognitions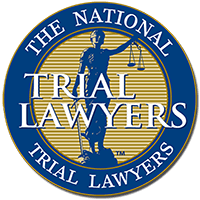 Jeremy has received numerous awards in conjunction with his practice. He has been named one of Super Lawyers' Top Attorneys in Oklahoma from 2014-2015 and 2017-2019. He's also been recognized as a Super Lawyer rising star in Oklahoma and a Top 40 Under 40 trial attorney by The National Trial Lawyers, and was named a Junior Partner to McIntyre Law in 2010.
Jeremy is a respected, compassionate and highly motivated trial attorney. He takes great pride in representing injured clients throughout the nation. His sole goal is to provide each and every client the best representation so that they can begin to put their lives back together.
Jeremy takes great pride in helping his client's put their lives back together. Jeremy and Noble McIntyre have practiced together for over a decade and during that time have obtained tens of millions of dollars of settlements for their injured clients.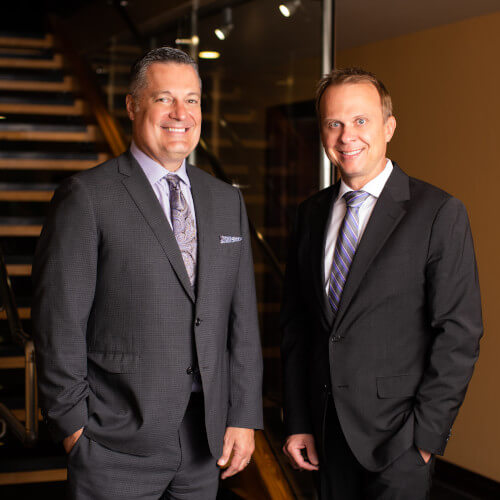 Personal Injury Areas
Jeremy's legal practice focuses upon catastrophic truck accidents, automobile accidents and nationwide pharmaceutical litigation. He is known as a meticulous attorney whose work ethic and small-town values translate into excellent results for his clients. Most importantly, years later, Jeremy's former clients are still referring and sending family members to him for legal advice
Attorney Jeremy Aaron Thurman practices in the following personal injury areas:
Jeremy Aaron Thurman at a Glance
---
Jeremy focuses on auto negligence, medical malpractice, defective drugs and nursing home negligence, with 100% of his practice devoted to litigation. He also is a member of the Oklahoma Trial Lawyers Association.
Education:
University of Oklahoma College of Law, Norman, Oklahoma J.D.
Southeastern Oklahoma State University, Durant, Oklahoma
B.S.Honors: With Honors
Honors: Dean's List
Major: Biological Health Sciences
Minor: Chemistry
Bar Admissions:
U.S. District Court Eastern District of Oklahoma, 2004
U.S. District Court Western District of Oklahoma, 2004
U.S. District Court Northern District of Oklahoma, 2004
U.S. Court of Appeals 10th Circuit, 2007