Is there currently a class-action IVC filter lawsuit?
Currently, there are several multidistrict IVC filter lawsuits in Indiana and Arizona district courts against C.R. Bard. In April of 2018, the first IVC filter trial to go to the U.S. District Court of Arizona concluded. The court ordered C.R. Bard to pay $3.6 million to a woman from Georgia. The case is a bellwether trial that will set a precedent for the more than 3,600 IVC filter lawsuits against C.R. Bard.
When a court orders a class-action lawsuit, multidistrict trial, or similar mass tort, one or a few plaintiffs are chosen to represent a larger group of victims with similar damages or claims. Any settlement or compensation from the lawsuit is divided up among individuals in the group. Although the Georgia woman's $3.6 million award was an individual case, it indicates how much juries are willing to hold the company responsible for its neglect in other IVC filter lawsuits.
If you've received an IVC filter, McIntyre Law can help you find out if you're eligible for a current class-action suit or whether you have a good individual lawsuit.
Even though we're based in Oklahoma, we're currently litigating both types of cases across the U.S. So, with McIntyre Law you get a legal team with extensive resources combined with a small town touch. Our owner, Noble McIntyre, is always available for your questions, whether you live halfway across the country or right down the street.
What to Know Before You File a Lawsuit
---

When you file an IVC filter lawsuit, you'll need to prepare some paperwork to get your case started. Some of these documents are standard court papers like court petitions that outline your case, or a summons to a doctor or IVC filter manufacturer. Others documents are more personal — like your medical records, healthcare appointments, and follow-up appointments. Federal law stipulates doctors and hospitals must supply your medical records, but how long they're required to maintain them varies from state to state. Every IVC filter lawsuit has a statute of limitations too, so it's best to call a lawyer as soon as possible.
It can be tempting to try and take on doctors, hospitals, and IVC filter manufacturers by yourself, but you're more likely to lose your case or get a smaller award of damages going it alone. Corporations spend enormous amounts of money and resources to keep from losing product liability cases. They know if they can win just one case, they're likely to avoid paying the thousands of other victims in a class-action or multidistrict case. McIntyre Law can level the playing field for you and help acquire and prepare all your legal documents. Our IVC filter lawyers will bring the same level of legal expertise and resources to your fight against big business.
What is a contingency fee?
When a lawyer works on a "contingency fee" basis, they're agreeing to accept a fixed percentage of any monetary rewards from your lawsuit to cover their legal fees. If there are no rewards from the case, you don't pay the lawyer. We get paid if, and only if, you do.
The Statute of Limitations for IVC Filter Lawsuits
The statute of limitations for IVC filter lawsuits varies from state to state, and depends on multiple factors. For example, Florida state law gives you two years from the time you knew or should have reasonably known you suffered injuries from an IVC filter failure. There are also extenuating circumstances like whether the manufacturer committed fraud, which can extend the statute of limitations. The statute of limitations also depends on the state where the IVC filter was implanted, as opposed to where you now live. It's difficult to sort out all of these conditions, which is why it's best to consult a lawyer who understands how they all work together.
What compensation can I get from an IVC filter lawsuit?
After you win an IVC filter lawsuit, the jury will award you benefits for the financial and emotional damages you suffered. Here are some types of compensation you could receive:
Cash awards
Medical bills
Pain and suffering
Lost wages
Compensation for future expenses
Working with McIntyre Law
---
All too often defective IVC filters or botched procedures leave victims with huge medical bills, loss of income, and plenty of pain and suffering, while IVC manufacturers continue making money. McIntyre Law stands up for their IVC filter victims. When you work with McIntyre Law, you're getting an experienced team of law professionals who want to make sure you're equally represented in your IVC filter lawsuit.
Do you have a case for an IVC filter lawsuit?
If you or someone you love is suffering from severe side effects or complications following an IVC filter implant, there's a good chance you or they have a case against the manufacturer or medical provider. It's a fact that IVC filters fail, break apart, migrate, or become lodged causing serious injury and even death. It's best to be more informed than less, and there's nothing to lose by getting legal advice before it's too late.
Meet Our IVC Filter Attorneys
Our expert legal team will help you stand up against IVC filter manufacturers.
Types of IVC Filters
Pulmonary embolism (PE) occurs when a blood clot (called a deep vein thrombosis) travels from the legs and blocks one of the major arteries in the lungs. PEs are life-threatening episodes causing an estimated 200,000 deaths every year. Anticoagulants (blood thinners) are commonly used to prevent the formation of blood clots, but at times they're not effective or practical. In these cases, surgeons typically use an inferior vena cava filter (IVC) in patients to prevent PE. These small, wiry devices are implanted within the IVC — the major vein that brings blood back to the lungs for oxygenation. The IVC filter then allows blood to circulate while stopping blood clots from moving on to the heart and lungs. Here are a few different FDA-approved IVC filters:
DENALI
Made by C.R. Bard, the DENALI Vena Cava Filter is designed for both permanent and temporary usage.
Gunther Tulip
Cook Medical makes the Gunther Tulip, which is 30mm in diameter and 50mm long.
Greenfield
Boston Scientific's Greenfield model is a popular model of IVC that's been the subject of lawsuits.
Source: FDA Website
Who manufactures IVC filters?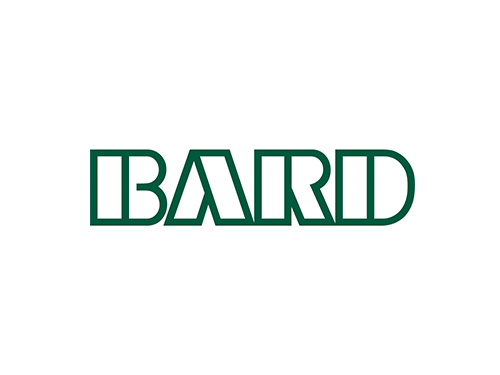 C.R. Bard
Leading multinational developer of IVC filters. Currently facing several multidistrict cases.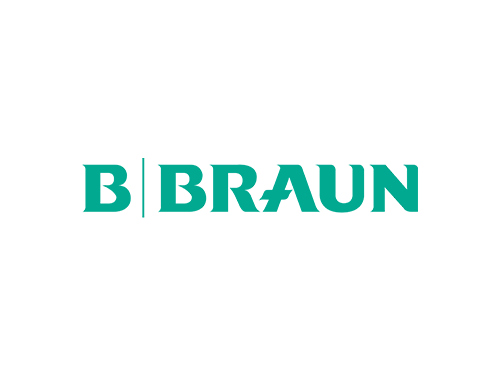 B. Braun
Manufactures the TempoFilter and VenaTech. Currently in litigation for a wrongful death lawsuit in North Carolina.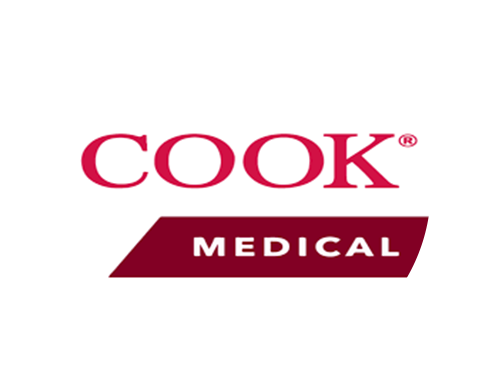 Cook Medical
Has a multidistrict lawsuit still pending from plaintiffs who claim their devices dislodged.
IVC Filter Failure Complications and Side Effects
For most patients, IVC filters are intended to be temporary implants. Leaving them in too long can lead to the device being embedded within the vein, making removal difficult or impossible. The FDA warns medical providers to remove the filters once the threat of pulmonary embolism has passed. Some IVC filter lawsuits claim victims sustained damage or death after the device migrated to the lungs, causing a pulmonary embolism.
IVC filter migration can cause the implant to shift positions enough that other procedures are needed for repositioning or removal. Filters can also break apart, causing damage. At least 8 cases of filter fracture have been reported to the FDA.
Here are some common complications from defective or misplaced IVC Filters: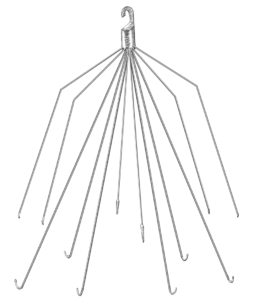 Reported IVC Filter Failure Injuries
Infection
Subsequent procedures
Filter migration
Deep vein thrombosis
IVC perforation
Filter Fracture
Pulmonary Embolism
IVC Filter Recalls
The FDA continues to watch IVC filters closely, monitoring and collecting consumer complaints and warning manufacturers for regulatory violations. Here are some IVC filters that have been removed from the market by their manufacturers or recalled by the FDA.
Greenfield
In 2005 the FDA initiated a class 2 recall for the Boston Scientific IVC filter, citing the potential for damaging a patient's vein.
OpTease
In 2013 Cordis removed 33,000 OpTease units due to labeling problems that could cause the filters to be implanted backwards.
Sources: FDA Website, FDA Website
IVC Filters and the FDA
---
The FDA first began warning the medical providers and patients about the dangers of IVC filters in 2010 after it received 921 complaints about device migration, perforations, and filter fractures.
1969
Kazi Mobin-Uddin develops the first IVC filter at the University of Miami.
2001
FDA approves B. Braun Vena Tech LP filter
2005
Class 2 recall of Boston Scientific Greenfield IVC filter.
2010
FDA's initial warning to doctors about leaving IVC filters in too long.
2013
Cordis pulls 33,000 OpTease units because of labeling problems.
2015
Wrongful death lawsuit filed against Boston Scientific, makers of the Greenfield IVC.
2015
PRESERVE, a major IVC filter safety study, is launched.
2017
(April) Lorraine Waters v B. Braun Lawsuit Filed.
2017
(Nov) C.R. Bard IVC Filters Products Liability Litigation Filed.
2018
Arizona District Court orders C.R. Bard to pay $3.6 million in damages.
Sources: 1, 2, 3, 4, 5, 6, 7, 8, 9, 10
How did IVC filters get approved by the FDA?
The first inferior vena cava filter was developed by vascular surgeon Kazi Mobin-Uddin in 1969, at the University of Miami. Since then, the FDA has approved several different IVC models developed by large manufacturers. In 2001, the FDA approved the Vena Tech LP filter by B. Braun. The company designed the IVC to be implanted permanently, but nine years later the FDA would warn against the dangers of long-term use of IVC filters, and these models would change to short-term uses. Although the FDA hasn't issued recalls based on the safety of IVCs in general, specific manufacturers like Cordis and Boston Scientific have pulled their filters amid concerns over packaging problems that could lead to misuse and wrongful installation of the devices. As the first bellwether IVC lawsuits get underway and courts begin awarding damages to victims, the FDA is likely to create stricter guidelines on the production of IVC filters.