Is there currently a Xeljanz class-action lawsuit?
There is currently no class-action lawsuit underway over Xeljanz, although we can't rule out the formation of a class action in the future. But for those who have been injured by Xeljanz or have lost a loved one, obtaining timely compensation may be the key to maintaining financial security.
McIntyre Law is currently accepting individual Xeljanz lawsuits from across the United States. No matter where you are in the county, senior partner Noble McIntyre and the team at McIntyre Law will give your case the attention it deserves.
What to Know Before You File a Lawsuit
---
If you've experienced any of the negative side effects of Xeljanz, it may seem obvious to you who is at fault. But Pfizer has teams of lawyers working to make sure that you prove that case with an extensive use of medical records that can be difficult and time-consuming to gather. Attorneys from McIntyre Law are here to share our experience and expertise with this complicated process. Many times, those who have been injured by a drug like Xeljanz try to take this process and the drug companies on themselves.
In most cases, these victims get less than they deserve, if they win at all. With the experienced lawyers from McIntyre Law, you can level the playing field when going up against high-powered legal teams looking to limit victims' compensation as much as possible.
What is a contingency fee?
If you have experienced an adverse event after taking Xeljanz, you may be experiencing financial consequences. The last thing we want to do is add to your financial stress. At McIntyre Law, we take all cases on a contingency fee basis, which means that we don't get paid until you do. When you're our client, we're fully committed to winning your case, and you never have to worry about lawyers' fees.
The statute of limitations for Xeljanz lawsuits
Although time limits vary from state to state, all states apply a statute of limitations to pharmaceutical injuries. That means you have a limited amount of time to file a lawsuit. This limit would apply to any Xeljanz lawsuit and in most states runs for two years. Some of the injuries associated with Xeljanz are major medical events that are unlikely to be missed, but in the case that an injury is undiscovered for a period of time, the statute of limitations begins at the time the injury was discovered. This is known as the discovery rule and can be applied differently by states.
Contact us for more details about how your state's statute of limitations might affect your Xeljanz lawsuit.
What compensation can I get from a Xeljanz lawsuit?
A serious medical event can have consequences for all areas of your life. When attorneys from McIntyre Law file a Xeljanz lawsuit on your behalf, we look at every possible way the drug has harmed your life to make sure you receive full compensation.
In the case of drugs like Xeljanz, lawsuits can award compensation for:
Medical bills
Pain and suffering
Lost wages
Wrongful death
Working with McIntyre Law
---
We constantly remind ourselves that those injured by Xeljanz are real people going through their lives and seeking relief from chronic conditions. To the manufacturer of Xeljanz, lawsuits and patients are just numbers to be dealt with in the most cost-efficient manner possible. At McIntyre Law, the belief that individuals and justice are important informs everything we do.
Do I have a case for a Xeljanz lawsuit?
Patients taking the 10 mg dose of Xeljanz for rheumatoid arthritis, psoriatic arthritis, or ulcerative colitis have increased incidents of dangerous blood clots. If you were prescribed the 10 mg dose of Xeljanz, blood clots may not have been identified as a potential side effect. If you experienced a blood clot, you may have a case against the drug's manufacturer, Pfizer. Think you might have grounds for a Xeljanz lawsuit but aren't sure? Contact McIntyre Law for a free case evaluation.
Meet Our Xeljanz Attorneys
Our attorneys are experienced with lawsuits involving Xeljanz (tofacitinib) and other dangerous drugs. Contact us today to learn more about how we can help.
What Is Xeljanz?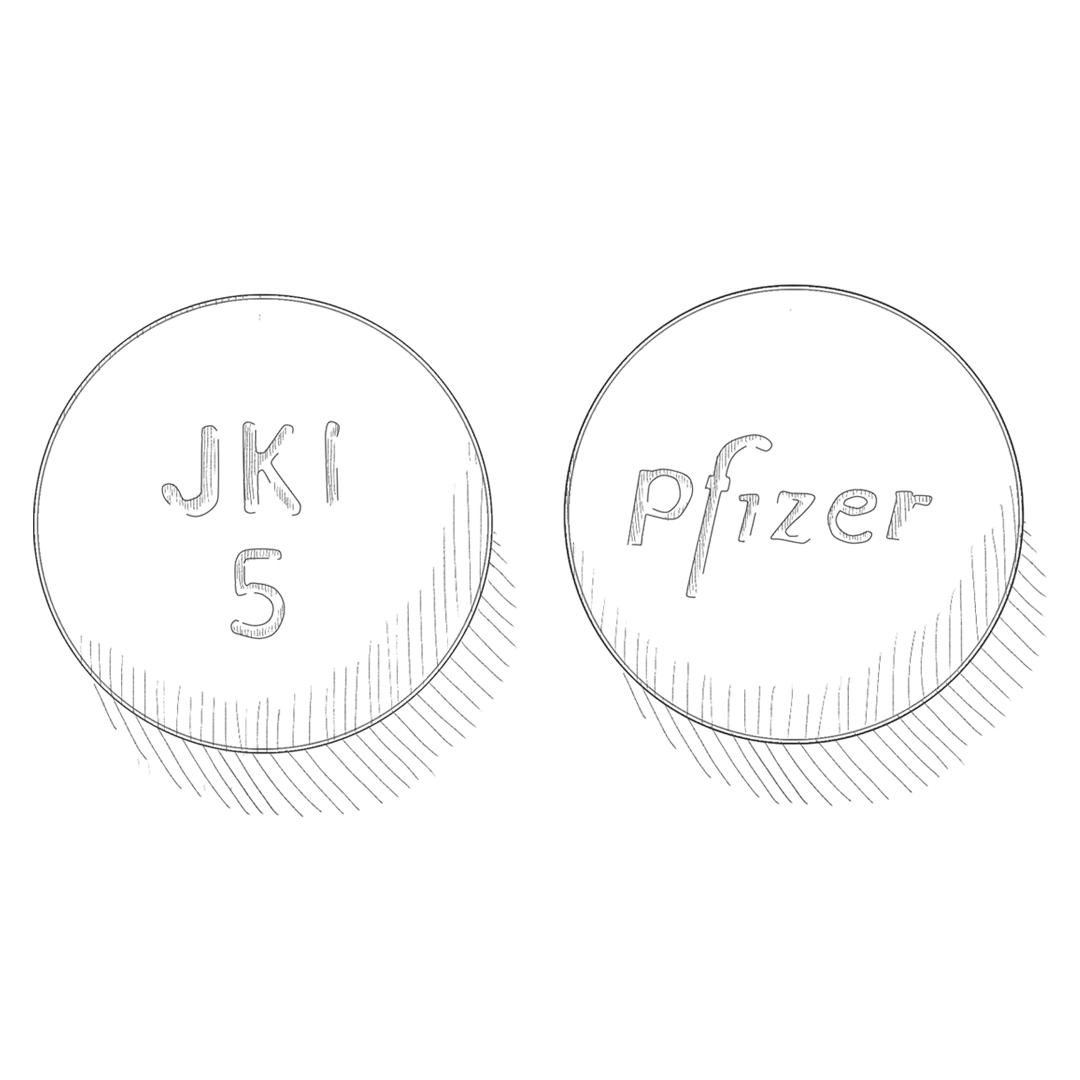 Xeljanz, also known by the generic name tofacitinib, is a drug developed by Pfizer to treat rheumatoid arthritis, psoriatic arthritis, and ulcerative colitis. The drug is taken for relief of pain and swelling associated with rheumatoid and psoriatic arthritis, and often given as a supplement to patients taking methotrexate without significant results. Patients may take Xeljanz with methotrexate or take it alone as a sole means of treatment.
Xeljanz is prescribed in two forms: Xeljanz, a 5 mg tablet taken twice daily, and Xeljanz XR, an 11 mg tablet taken once a day that release its active ingredient over a 24-hour period. Both versions of Xeljanz may be taken with or without methotrexate.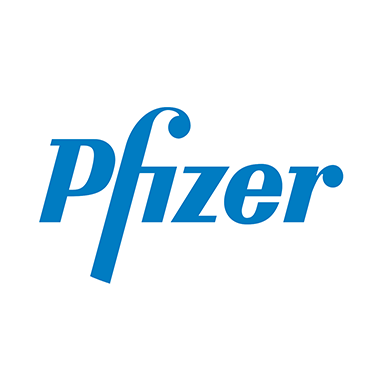 Who manufactures Xeljanz?
The drug giant Pfizer developed Xeljanz over an 18-year period, and the drug started being prescribed to arthritis patients in 2012. In February 2019, the FDA issued a safety warning about Xeljanz, blood clots, and the increased risk of pulmonary embolism in patients taking 10 mg of Xeljanz twice daily. At that time, Pfizer announced a plan to transition all those taking 10 mg twice daily to the lower 5 mg dose. But even as this change occurs, lawsuits are underway seeking compensation for those injured before Pfizer recognized the danger in the higher dose.
Is Xeljanz Safe?
---
Xeljanz has not been pulled from the market, but the FDA has recognized the increased risk involved in taking the higher dose of the drug. If you take or have taken the medication, there are a number of Xeljanz side effects to consider.
Side effects of Xeljanz
Potential side effects of Xeljanz include:
Pulmonary embolism
Deep vein thrombosis
Limb paralysis
Lymphoma
Liver damage
Nonmelanoma skin cancer
Paraplegia
Perforations to the stomach or intestines
Can Xeljanz cause blood clots?
The FDA's Xeljanz warning released February 25, 2019, specifically cited the increased risk of pulmonary embolism, which is a highly dangerous blood clot that has broken free and moved to the lungs. Once in the lungs, the clot can restrict blood flow to a portion of the lungs.
These blockages can be fatal, but the risk of death is greatly reduced in patients who quickly recognize symptoms and seek treatment. Patients taking Xeljanz should become familiar with the symptoms that can indicate a possible pulmonary embolism.
Sudden shortness of breath or difficulty breathing
Chest or back pain
Coughing up blood
Excessive sweating
Clammy or bluish-colored skin
Xeljanz recalls
Pfizer has not yet called for a Xeljanz recall, but the pharmaceutical giant issued a plan to lower dosages after the FDA warning. Those taking Xeljanz should follow the situation closely and check with the prescribing physician regularly.
Xeljanz and the FDA
---
Pfizer and the FDA brought Xeljanz to arthritis patients through a 25-year process.
Xeljanz timeline
1994
JAK enzyme identified by Pfizer as potential drug
2002
First clinical trial of Xeljanz in humans
2012
Xeljanz approved for treatment of rheumatoid arthritis (RA) in U.S.
2013
European Union (EU) agency rejects Xeljanz for treatment of RA
2016
Xeljanz XR approved for treatment of RA in U.S.
2017
Xeljanz approved for treatment of psoriatic arthritis in U.S.
2017
Xeljanz approved for treatment of RA in EU
2017
Xeljanz approved to treat ulcerative colitis
2017
FDA issues warning about increased blood clots in patients taking higher doses
How did Xeljanz get approved by the FDA?
Pfizer began clinical trials of Xeljanz in 2002 after targeting JAK enzymes as a potential treatment for swelling and pain associated with rheumatoid arthritis (RA), a disease in which a patient's joints are attacked by the immune system. Xeljanz works by decreasing the immune system activity that causes joint pain and inflammation in RA patients.
When the FDA approved Xeljanz in 2012, they also required additional studies to measure the risk of cancer, infections, and cardiac events posed by the drug. Those additional studies resulted in the FDA's 2019 warning about the drug, but many patients suffered injury from the serious side effects of Xeljanz during the years those studies were underway.