Is there currently a knee replacement class-action lawsuit?
There is no class-action knee replacement lawsuit. However, multidistrict litigation over faulty knee replacements involving the Zimmer NexGen Knee Implant is ongoing. If you are suffering from a faulty knee replacement, you have the right to file a lawsuit. At McIntyre Law, we help people all over the country do just that. These knee replacement problems are a national problem—no matter where you live in the United States, we're ready to help. We're based in America's heartland and serve all our clients as if they were right around the corner. You can call our founder Noble McIntyre anytime to talk about your case.
What to Know Before you File a Lawsuit
---
People who win compensation for suffering and medical expenses almost always have a lawyer working for them. That's because going up against the legal experts from the big medical companies takes years of training. Hiring McIntyre Law levels the playing field. We'll also help you acquire the medical records you'll need to file your suit, such as the date of your initial surgery, if there was a revision surgery, where your knee replacement took place, and the type of knee implant you have.
What is a contingency fee?
When a lawyer works on a "contingency fee" basis, they're agreeing to accept a fixed percentage of any monetary rewards from your lawsuit to cover their legal fees. If there are no rewards from your knee replacement lawsuit, you don't pay the lawyer. We get paid if, and only if, you do.
The Statute of Limitations for Knee Replacement Lawsuits
If you wait too long to file your knee replacement lawsuit, you may lose your right to do so. Every state has different filing deadlines, which depend on when you started to feel the symptoms of your faulty knee replacement. Our advice? Talk to a lawyer as soon as possible. They can help you document your experience and match it with your specific state to determine if you're eligible.
What compensation can I get from a knee replacement lawsuit?
Every knee replacement case is different, but plaintiffs typically receive cash settlements to cover the cost of treatment and to compensate for the other effects that a faulty knee replacement can have on your life. These types of compensation include:
Medical bills
Pain and suffering
Financial loss
Working with McIntyre Law
---
At McIntyre Law, we've seen the suffering that faulty knee replacement patients endure. We believe in holding companies responsible when they make faulty products. We want to see victims of these faulty products get full compensation for their pain, medical expenses, lost wages, and lost quality of life.
Do you have a case for a knee replacement lawsuit?
If you had a knee replacement, and you're now experiencing extreme discomfort, you may have a case for a knee replacement lawsuit. If you aren't sure whether you're eligible, give us a call. We're here to help—and we won't charge one single penny for your consultation. If you do have a case, we'll start working tirelessly to get you the compensation you deserve.
Meet Our Knee Replacement Attorneys
You don't have to suffer alone. Let us fight for fair compensation for your medical bills and suffering.
Types of Knee Implants
Knee implants replace the weight-bearing surfaces of the knee joint in patients, with the goal of relieving chronic pain and disability. The different types of knee-replacement implants are: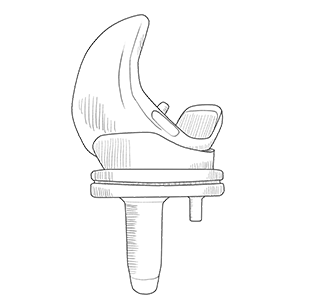 Fixed-Bearing Prosthesis:
Typically used for less-active patients. Range of improvement is 20-50 percent.
Mobile-Bearing Prosthesis:
Allow for slightly more rotation than fixed-bearing prosthesis. Soft tissues must be strong enough to support this option, or knee dislocation is possible. These implants typically last longer and allow for more active lifestyles, but the surgery is more challenging.
Posterior Cruciate Ligament-Retaining:
The PCL is the ligament that runs along the back of your knee. These implants allow the doctor to keep your PCL intact, giving you a greater range of motion.
Posterior Stabilized:
If this implant is used, the PCL is removed, and the implant serves as the stabilization for the back of your leg, keeping your thigh bone from going too far forward when you bend your knee.
Bicruciate-Retaining Designs:
These implants are built to allow the patient to retain both the posterior cruciate ligament and the anterior cruciate ligament, allowing for the best range of motion and flexibility.
Gender-specific:
Knee implants were once unisex, but manufacturers have developed components that are thought to fit better with the average woman's knee. However, your surgeon should be choosing your implant based on your unique anatomy.
Who manufactures knee implants
---
Depuy
Premature failures of the Attune Knee System have destabilized patients' knee replacements and led to painful revision surgeries.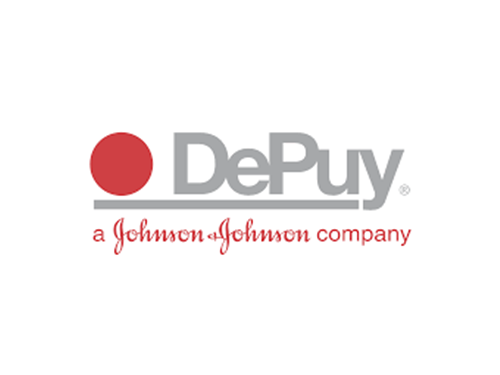 Attune
S-ROM Noiles
Sigma
LCS Complete
Smith & Nephew
The Oxinium Genesis II and Profix II were recalled because of a higher than expected number of follow-up operations.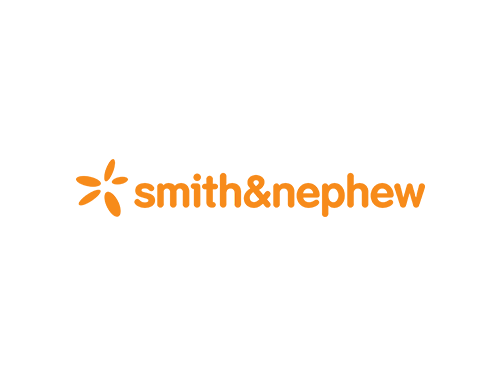 Journey II
Genesis II
Legion
Stryker
The FDA ordered a recall when boxes packaged and labeled as a Duracon Total Knee Duration A-P Lipped Tibial Insert 11MM actually contained the 9MM insert.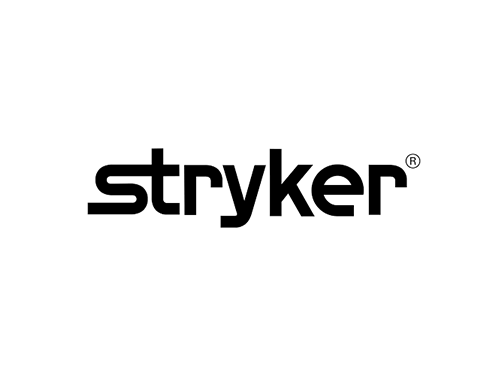 Triathlon
Triathlon Tritanium
Duracon TS
Scorpio
Avon Patello-Femoral
Zimmer-Biomet
The FDA ordered a recall when packaging of some femoral components were incorrectly labeled as either smaller or larger and/or as the incorrect side.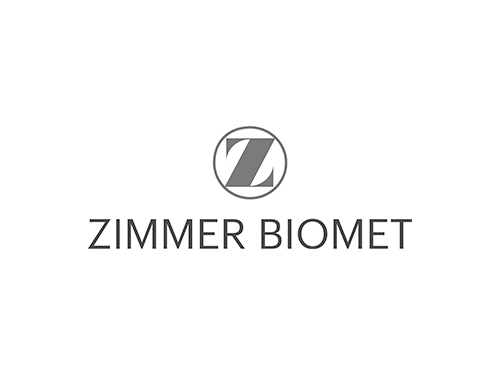 Zimmer Persona
Zimmer NextGen
Gender Solutions
Vanguard Individualized Design
Oxford
Knee Replacement Complications and Side Effects
Complications from knee replacement surgery can occur on the operating table, years later due to wear and tear, or suddenly, because of a traumatic event.
Certain complications from knee replacement surgery are very common. These include:
Infection
Blood clots
Knee stiffness
Accumulation of blood in the knee
Clicking or popping
Severe and serious complications resulting from knee replacement surgery with a faulty implant may be grounds for a lawsuit. These include:
Long-term pain
Loosening
Implant rejection
Dislocation
Misalignment
Fractures
Knee Replacement Recalls
Knee implant manufacturers have had to recall their faulty products multiple times. There have been more than 500 different knee implant components recalled. If you're wondering if your knee replacement has recalled parts, contact McIntyre Law or visit the FDA recall list to find your device.
Knee Replacements and the FDA
---
The FDA is responsible for deciding whether knee replacement implants are safe.
Knee Replacement Timeline
1986
The Miller-Galante total knee, among the first knee replacements designed for use with cement or cementless fixation, is first implanted.
September 2007
Four artificial joint makers agree to pay more than $300 million in penalties after being accused of violating anti-kickback laws.
February 2009
Study finds that the Medial Pivot fixed-bearing prosthesis performs worse than the PFC Sigma mobile-bearing prosthesis.
April 2015
Knee replacement makers Smith & Nephew sued by Illinois woman who claims the devices are "unreasonably dangerous".
June 2015
Charlie Chi, the CEO of knee replacement makers OtisMed, sentenced to two years in prison for distributing unapproved knee replacement devices.
November 2015
Zimmer cleared of liability in NextGen knee replacement case.
June 2016
Appeals court strips knee replacement patient of $20 million verdict against Zimmer.
January 2017
Illinois jury rejects suit regarding Zimmer's NextGen knee replacement.
March 2017
Case against Zimmer regarding knee replacements is thrown out by the court.
September 2017
First US lawsuit filed regarding a premature failure of the DePuy Synthes' Attune Knee System.
February 2018
Zimmer announced a settlement in the remaining lawsuits. The exact amount of the settlement is unknown.
August 2018
Many of the more than 1,700 lawsuits in the MDL were dismissed.
July 2019
179 cases pending involving Zimmer knee replacements.
How did knee implants get approved by the FDA?
The first knee replacement implants were proposed in the 1880s, when a German surgeon suggested that ivory implants held in place with cement could replace damaged knee joints.
Modern knee replacement research picked up in the 1950s, with the development of replacement joints using metallic components. In the 1970s, researchers first debut knee replacements that allowed for the preservation of the posterior and anterior cruciate ligaments.
Recent innovations in knee replacement implants have focused on allowing for greater range of motion, so that younger patients can stay more active.