What to Do If You're a Pedestrian Hit by a Car in Oklahoma
If you're a pedestrian hit by a car, here's what to do:
First, get to a safe place away from the road and any other moving vehicles.
If you don't need immediate medical attention, the next step is to call the police and then get legal help.
If you're able, document the driver's license plate number, their contact information, their insurance information, and the names and contact information of every eyewitness to the accident.
Be upfront and truthful about your injuries, both at the scene of the accident and to your doctor. It's important that you're clear and honest about your symptoms. You shouldn't pretend that you're fine if you aren't.
If you didn't do any of this, or if you were unable to, you don't need to worry. McIntyre Law will gladly take your call and can figure out how best to move forward with your case, no matter what the situation.

What to Know Before You File a Lawsuit
Contact McIntyre Law if you're a recent victim of a pedestrian accident in Oklahoma. If your primary care doctor is unable to see you quickly, we may be able to help you get treated by a medical professional sooner. If it happened awhile ago, however, and you've already gone through treatment, McIntyre Law can help you collect your medical records and jump-start your lawsuit. Remember: Your insurance company isn't necessarily there to help you, and they aren't going to make it easy for you to recover the money you need. McIntyre Law can help with the process of acquiring legal papers such as petitions, summonses, and/or complaints that are needed for filing a pedestrian accident lawsuit in Oklahoma.
What is a contingency fee?
When lawyers work on a contingency fee basis, they're agreeing to accept a fixed percentage of any settlement or award from the lawsuit to cover their legal fees. If there's no recovery in your case, you don't owe any legal fees. We get paid if, and only if, you do.
The Oklahoma Statute of Limitations for Pedestrian Accident Lawsuits
The statute of limitations for pedestrian accidents may differ from state to state, but in Oklahoma the limit is two years. However, in cases involving a minor, there's an exception where the statute expires on the victim's 19th birthday or after two years, whichever is longest. This doesn't mean you should wait the entire two years to begin pursuing your case, though. As time passes, evidence is lost, so it's extremely important to start your pedestrian accident lawsuit as soon as possible.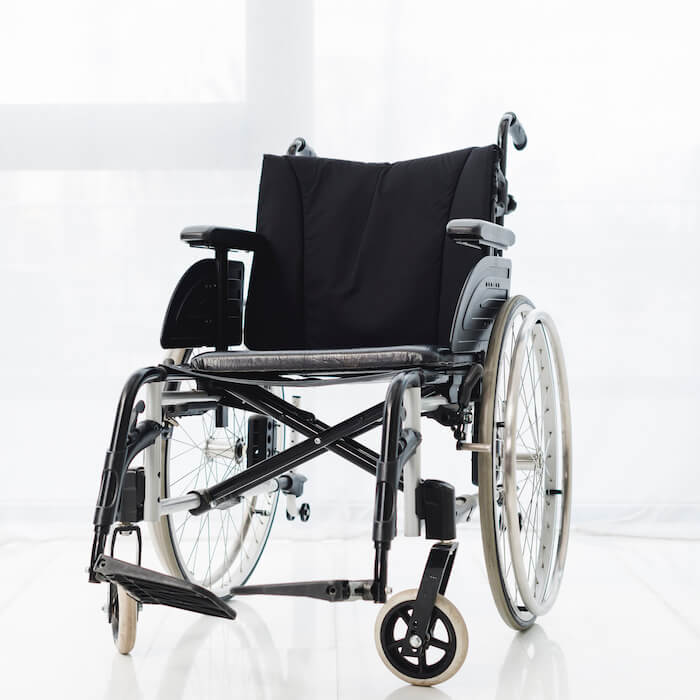 What compensation can I get after being struck by a car?
There are multiple types of compensation available to a pedestrian struck by a car. After a successful pedestrian accident lawsuit in Oklahoma, you could receive a settlement or compensation for any of the following:
Medical bills
Lost work earnings
Future living expenses
Pain and suffering
Emotional distress
Lost family time
Working with McIntyre Law
---
Auto-pedestrian accidents can leave victims with huge medical bills, loss of income, and intense pain and suffering. McIntyre Law knows that pedestrians hit by cars deserve support and someone who will help them through the legal process. You don't have to deal with your injuries and insurance claims on your own. If you need Spanish-speaking assistance, our team includes Spanish-speaking attorneys ready to provide aid where necessary. When you work with McIntyre Law, you'll have the best pedestrian accident attorneys in Oklahoma by your side. We'll fight for your rights so that you can move forward in comfort and with dignity.

Do you have a case for a pedestrian accident lawsuit?
Even if you're not sure whether you have a case, give us a call. Seeking legal advice is absolutely worth it and is a smart use of your time. We're happy to walk you through your rights and will be straightforward with you about whether you've got a case or not. If you're a pedestrian hit by a car and you don't think the insurance company is handling your case fairly or competently, call McIntyre Law today. We'll work day and night to get you the compensation you deserve.
Meet Our Oklahoma City Pedestrian Accident Attorneys
Our lawyers are experienced, empathetic, and dedicated to making sure you get the compensation you deserve. McIntyre's team of pedestrian accident attorneys are the best in Oklahoma.
Common Types of Pedestrian vs. Car Accidents
Pedestrians can be hit by cars in any number of situations:
Distracted driving (a driver hits a pedestrian because they weren't paying attention)
Drunk driving (a driver hits a pedestrian because they were intoxicated)
Hit-and-run accidents (a driver hits a pedestrian and doesn't stop)
Left-hand turns (a driver hits a pedestrian while turning left)
Jaywalking accidents (a driver hits a pedestrian who wasn't using the crosswalk)
Sideswipe accidents (a driver hits a pedestrian with the side of their car)
Backup accidents (a driver hits a pedestrian while the car is in reverse)
Dart-outs (a driver hits a pedestrian who ran out into the road)
Pedestrian duty of care negligence (the pedestrian doesn't take a reasonable amount of care to avoid an accident)
Child pedestrian accidents (a driver hits a child pedestrian)
Types of Pedestrian Accident Injuries
Auto-pedestrian accidents can cause many different types of injuries, and the symptoms can vary dramatically. A pedestrian struck by a car can experience both sudden and immediate injuries as well as long-term complications, including the following:
Sprained or broken bones, including facial or hip fractures
Disk injuries
Strained muscles
Bruises, including bruising of internal organs
Partial or full vision loss
Eye injuries
Whiplash
Meniscus tears
Post-traumatic stress disorder (PTSD)
Death