McIntyre Law is on the cover of the Injury Board's Living Safer magazine this month. This growing community of attorneys, industry experts and consumer advocates committed to safety and injury prevention, and to helping those injured by negligence and wrongdoing by manufacturers, professionals and others, is pleased to offer a free magazine aimed at bringing health and safety news straight to the consumer. Direct from the magazine: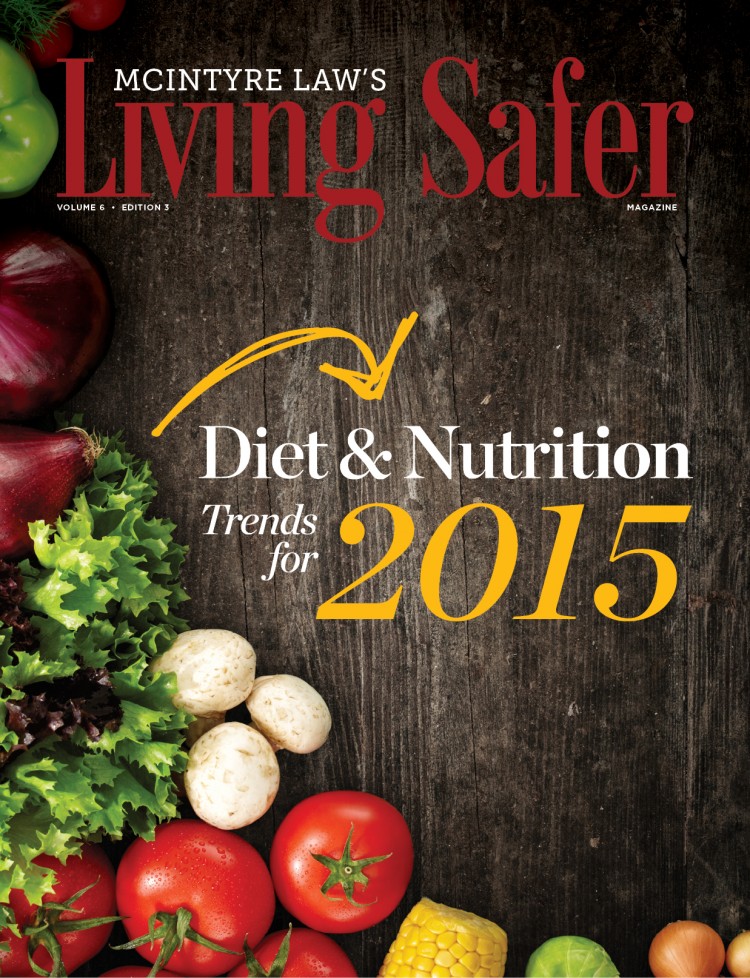 Have you heard these buzzwords and/or catchphrases? Paleo. Gluten sensitivity. Vitamix. Farm to table. What about kale, chia seeds, quinoa—really, quinoa? How can this become the next big thing when most of us can't even pronounce it? A food explosion of epic proportions can happen in an instant. Before you can say "hold the gluten," every health article you read and every health nut you know is posting recipes for delicious "green" smoothies and buckwheat pancakes. Here, we discuss and debunk what's coming in 2015. Click here to view our latest issue.
Check out the full issue for more information on these and more stories.