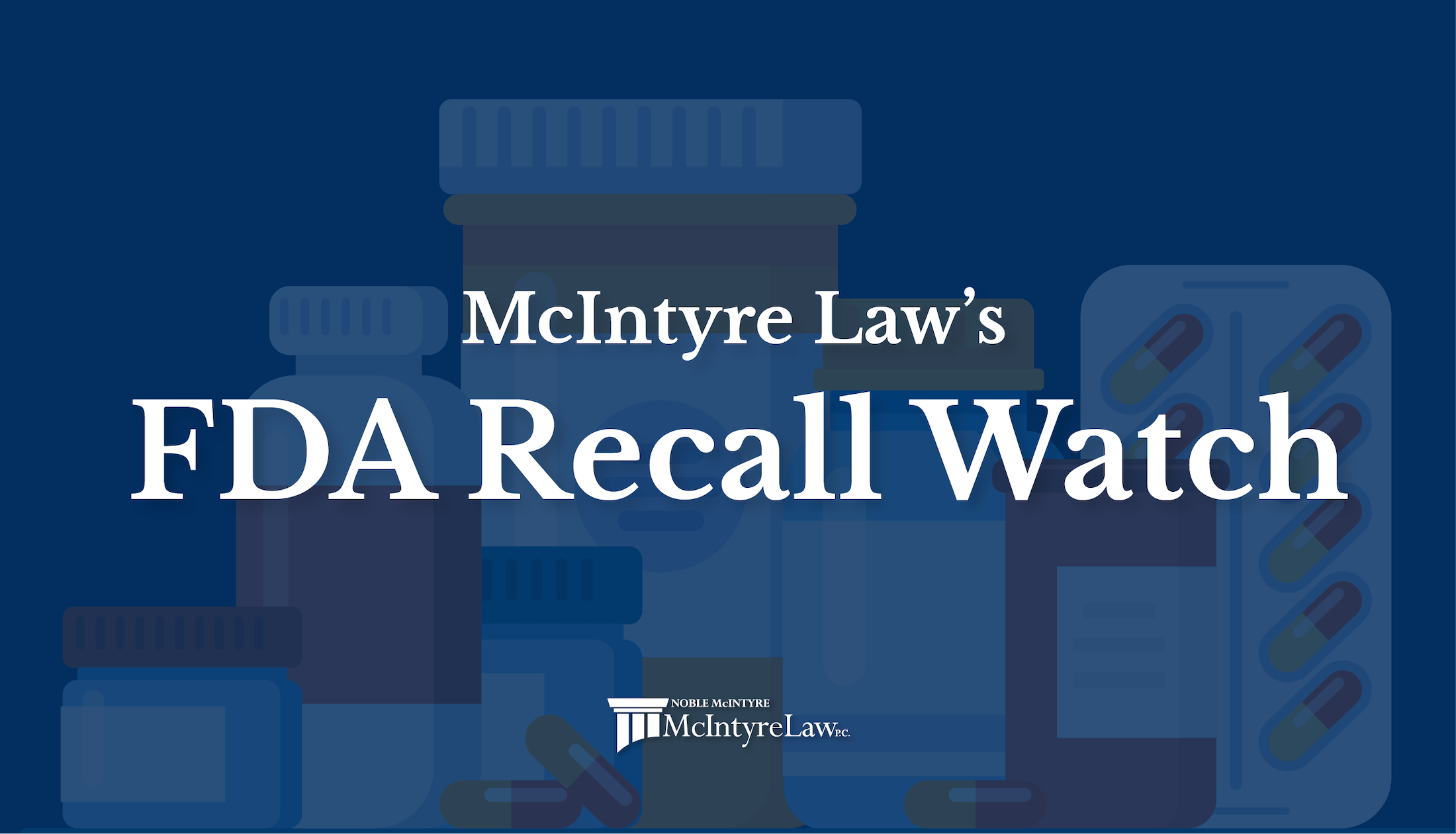 FDA Recall Watch
Drug Liability Product Liability Product Recall on

March 17, 2020
The U.S. Food and Drug Administration (FDA) is the federal government agency responsible for regulating not only food and drugs but also biologics (things like vaccines, blood, and tissue), medical devices (like breast implants or knee replacements), and even tobacco, cosmetics, microwave ovens, and pet food. The FDA is charged with protecting public safety and health when it comes to these products. When necessary as part of its duties, the agency must occasionally make sure that some of these unsafe products are removed from public circulation through its recall process.
Understanding FDA Recalls of Drugs and Medical Devices
An FDA recall of a drug or medical device is the often voluntary action of a company to correct and/or remove a medicine or product from public circulation because it's in violation of the laws and regulations that the FDA is charged with enforcing. The nature of the violation may or may not be dangerous. But sometimes they're deadly. Recalls are an important tool that the government uses to protect the public.
How the FDA Determines Recalls
A defective drug or medical device can be placed on the FDA recall list simply for being in violation of the law or regulations, even if it isn't known to be dangerous. Although most recalls are voluntary, the FDA is responsible for overseeing how the drug or medical device recall is conducted, assessing the scope of the problem, making sure the violator's actions are adequate, and classifying the recall according to seriousness. For instance, when evaluating a company's medical device recall strategy, the FDA considers several factors, including (but not limited to):
Results of a health hazard evaluation assessing the extent of any harm done, to whom, for how long.

How well the product being recalled can be identified.

How obvious it is to the general public that the recalled product is deficient.

How much the product is used or unused in the market.

Making sure essential products remain available.
What's the difference between Class I, II, and III recalls?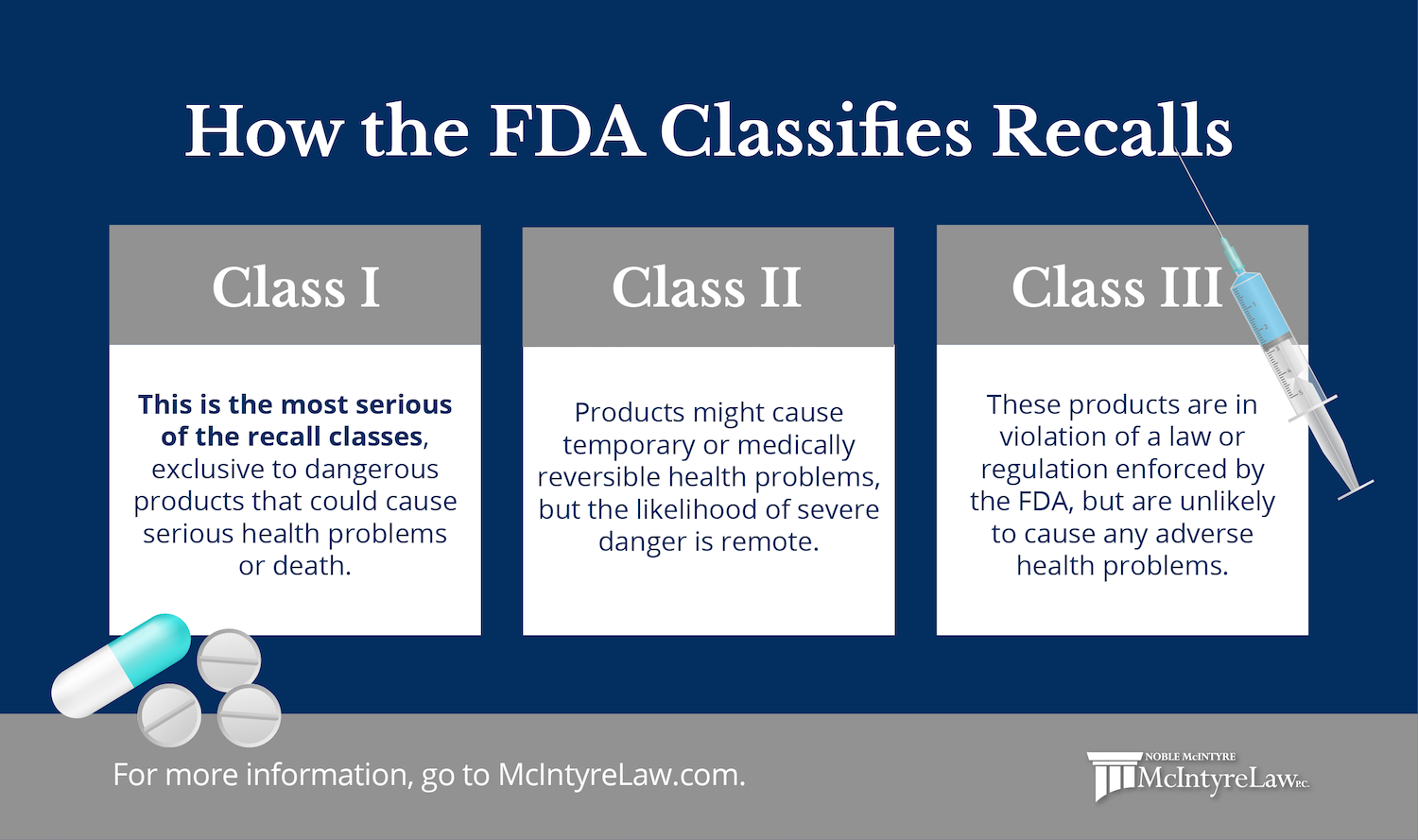 FDA recalls fall into one of three medical device and drug recall classes, which reflect the danger posed to the public by the product that's in violation.
Class I recall:

This is the most serious of the medical device and drug recall classes. This category is for dangerous or defective products that could reasonably be expected to cause serious adverse health problems or even death.

Class II recall:

Products in this category might cause temporary or medically reversible health problems, but the likelihood of severe danger is remote.

Class III recall:

It's unlikely that products in this category will cause any adverse health problems. They are simply in violation of a law or regulation enforced by the FDA.
Have you suffered after using a drug or medical device on the FDA recall list? Call McIntyre Law to start your case today! (877) 917-5250
Recent FDA Recalls
Not all FDA recalls are given press releases or are posted on the FDA recall list on the agency's website. However, important information is posted regularly. McIntyre Law believes this to be a vital service to the public. Knowing what medication is recalled or which medical devices are defective can prevent further harm to patients. Here, we list some of the most important recent FDA recalls that the public should know about.
April 2020 FDA Recalls
All prescription and over-the-counter ranitidine drugs from all manufacturers, including the common brand name Zantac,

have been withdrawn entirely from the U.S. market at the request of the FDA.
March 2020 FDA Recalls
Phytonadione injectable emulsion USP, 10 mg/mL, single-dose ampules

have been recalled by Dr. Reddy's Laboratories, Ltd. because the ampules were breaking and shattering.

Organic kudzu root herbal supplements

have been recalled by Mountain Rose Herbs because of a potential salmonella contamination.

Natural Remedies Active Male capsules

have been recalled by the Natural Remedy Store because of the presence of undeclared Tadalafil.

Ketorolac Tromethamine Injections at 30mg has been recalled by Hikma Pharmaceuticals USA Inc. because of the potential presence of small particulates.
February 2020 FDA Recalls 
Phenytoin Oral Suspension

of 125 mg has been recalled by Taro Pharmaceuticals U.S.A., Inc. because of possible underdosing or overdosing of the drug.
January 2020 FDA Recalls 
Rompe Pecho EX, Rompe Pecho CF, and Rompe Pecho MAX liquid

have been recalled by Efficient Laboratories, Inc. because of microbial contamination.

Lamotrigine Tablets

of 100mg have been recalled by Taro Pharmaceuticals U.S.A., Inc. because of cross-contamination with another drug substance, Enalapril Maleate. 

Nizatidine Capsules of 150mg and 300mg have been recalled by Mylan N.V. because of an NDMA (Nitrosodimethylamine) impurity.
December 2019 FDA Recalls 
Mirtazapine Tablets of 7.5mg strength

have been recalled by Aurobindo Pharma USA, Inc. because of a label error for declared strength. 

Levetiracetam Oral Solution

has been recalled by Lannett Company, Inc. because of microbial contamination of Bacillus subtilis. 

Men's sexual supplements Bull Platinum 30000, Stallion Platinum 30000, Rhino 7 Platinum 30000, Panther Platinum 30000 have been recalled by Motto International Corp because of the presence of undeclared Tadalafil.
November 2019 FDA Recalls
Blood administration kits

have been recalled by B. Braun Medical, Inc. because of a potential leakage at the joint between the blood filter and tubing.  

Ranitidine (commonly known under the brand name Zantac)

has been recalled by multiple companies due to a potential presence of N-Nitrosodimethylamine (NDMA) above levels established by the FDA. Given the popularity of the drug, this is one of the most significant medication recalls of the year.


Learn more about this Zantac recall on

FDA.gov

and

Health.Harvard.edu

.

Silver Bullet male enhancement capsules

have been recalled by Nature's Rx due to an unapproved active ingredient (sildenafil). 

Up2 libido and dietary supplements

have been recalled by Med Man Distribution because the product is tainted with sildenafil. 

Viatrexx sterile injectable products

have been recalled by Viatrexx Bio Incorporated because of a lack of sterility assurance.

Fagron Let's Gel Kit Convenience Packs

have been recalled by Fagron Inc. because they potentially contain microbial contamination in the nonsterile Saturagel.
View more recalls on FDA.gov
---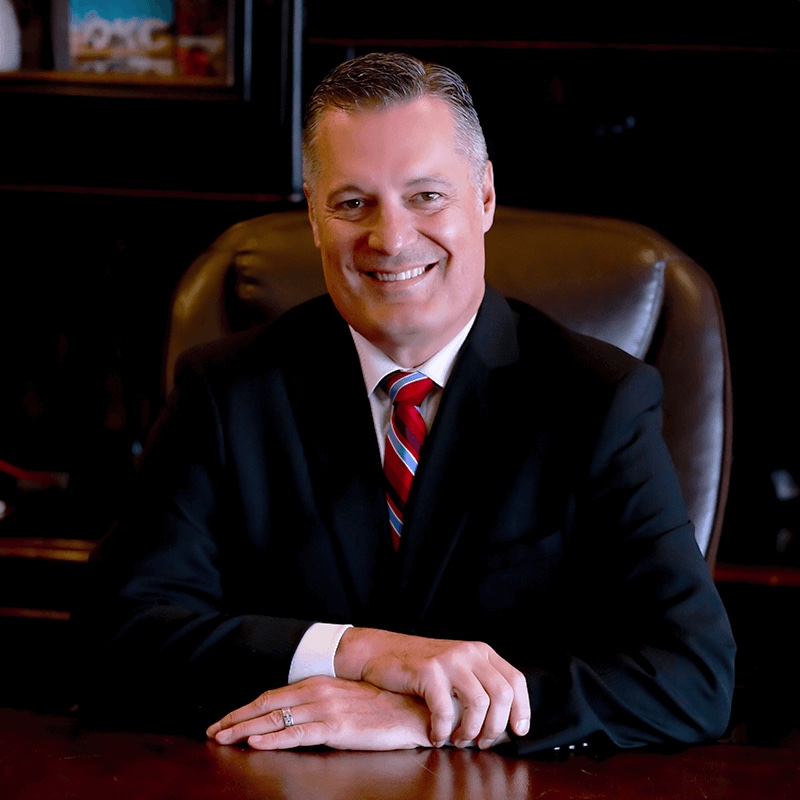 Noble McIntyre began practicing law in Oklahoma in 1995, and has spent his entire career exclusively devoted to representing the injured. Noble has built McIntyre Law into a practice that represents clients nationally in mass tort cases, as well as those injured in his cherished home community of Oklahoma. He leads a practice dedicated to obtaining just outcomes for the injured and his team has obtained multi-million-dollar settlements and judgments for clients.
Read more about Noble McIntyre
.
---
Leave a Comment
Contact us today for a free consultation