Is there currently a class-action Zimmer hip replacement lawsuit?
Currently, there are no Zimmer class action lawsuits pending. However, 700 cases from a multidistrict litigation case in the District of New Jersey are still unresolved. Patients who've suffered complications after receiving a metal-on-metal M2a series hip implant can still pursue individual Zimmer lawsuits.
Unlike individual cases, class actions lawsuits involve a group or "class" made up of thousands of victims with similar claims against a manufacturer. One or several plaintiffs are then chosen to represent the entire group in a hip replacement class action lawsuit. Any settlement or compensation is split up among all of the individual plaintiffs. Because of the large number of plaintiffs, class action lawsuits usually represent victims from all over the United States.
McIntyre Law litigates these types of lawsuits for victims of all types of defective medical products, including Zimmer hip replacements. Although we're located in the U.S. heartland, legal expertise extends across all fifty states. We believe in treating all of our clients as if they were neighbors. Our founder, Noble McIntyre, is available to answer any of your questions or talk about your case.
What to Know Before You File a Lawsuit
---

If you are considering a Zimmer hip replacement lawsuit, you should talk to a lawyer first. To prepare a winning case, you'll need to gather your medical records and file necessary court documents like petitions. At McIntyre Law, we can help you file court petitions and serve summons to defendants to appear in court. If you've never done this before, you shouldn't risk your case by trying it for the first time.
If you're a victim of a defective MoM hip replacement, you have enough to deal with. The physical and emotional pain can make it hard to prepare your own case. That's why it's smart to hire a legal team to do it. With professional, strategic Zimmer Hip Replacement attorneys by your side, you'll be on the same level as large corporations with enormous financial and legal resources. An experienced legal team on your side gives you the best chance to win the fair compensation you deserve.
What is a contingency fee?
When a lawyer works on a "contingency fee" basis, they're agreeing to accept a fixed percentage of any monetary rewards from your lawsuit to cover their legal fees. If there are no rewards from your Zimmer hip replacement case, you don't pay the lawyer.
We get paid if, and only if, you do.
You're not just a client, you're part of the team.
Medical device manufacturers come to court with enormous financial and legal resources. Let's face them together.
The Statute of Limitations for Zimmer Hip Replacement Lawsuits
You should start your Zimmer lawsuit as soon as you start to feel complications from one of its defective devices. The deadline to file your lawsuit could be sooner than you think. Statutes of limitations differ depending on the state where you live. Most states give you one or two years from the time you know (or should have known) about your injuries. But to be sure, it's best to contact an attorney who knows the rules. Your suffering doesn't have a timeline but your Zimmer lawsuit does.
What compensation can I get from a Zimmer hip replacement lawsuit?
The types of compensation you can receive from a Zimmer lawsuit depends on your specific situation and where you live. An attorney will be able to explain your situation after they've reviewed your claims. Types of compensation include:
Medical bills
Pain and suffering
Subsequent hip replacement procedures
Lost wages
Working with McIntyre Law
---
At McIntyre Law, we know how devastating hip replacement complications can be. Cash settlements help our clients repair the damage done to their bodies, careers, and lives. They also send powerful messages to big corporations. Winning your case is a win for all victims.
Do you have a case for a Zimmer hip replacement lawsuit?
If you're experiencing discomfort in your hips or pelvis region following a Zimmer hip replacement surgery, you may have a case for a hip replacement lawsuit. Calling an experienced attorney is the best way to find out. When you work with McIntyre Law, we'll put you and your Zimmer lawsuit first. So when you call us, we won't waste your time or try to talk you into a case that won't succeed. We'll give you the information you need to make a good decision.
Meet Our Hip Replacement Attorneys
We're currently litigating Zimmer lawsuits. Let us add yours to our list of cases won.
Types of Zimmer Hip Implants
The Durom Acetabular Component, or Durom Cup, was approved by the FDA in 2006 for use in hip replacement surgery. It soon became the manufacturer's most problematic product. Zimmer Holdings, Inc. initiated a recall for the Durom Cup in July 2008, after it was determined that the surgical parts did not work properly or that the training provided to surgeons had been inadequate.
More than 13,000 people nationwide have received the Zimmer hip replacement. Experts estimate that between 5% and 8% of these cups are defective and therefore subject to this hip replacement recall. The Zimmer hip implants with defective cups were manufactured from 2006 to 2008.
Source: FDA Website
Are there other hip implant lawsuits?
If your hip replacement was made by a manufacturer other than Zimmer, you may still have a case. McIntyre Law works on other hip replacement lawsuits.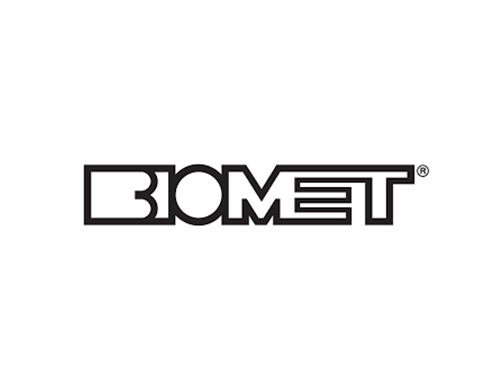 (Now Zimmer Biomet) The company produces the M2a Magnum MoM implant.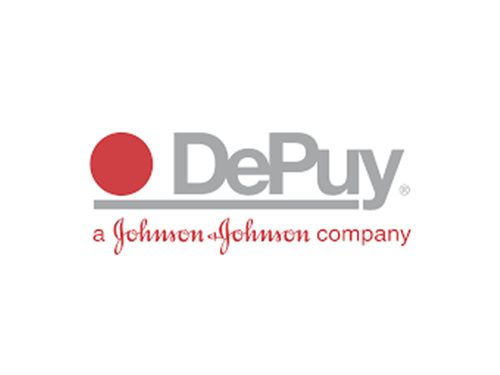 Makers of the Pinnacle and ASR models of hip replacement implants.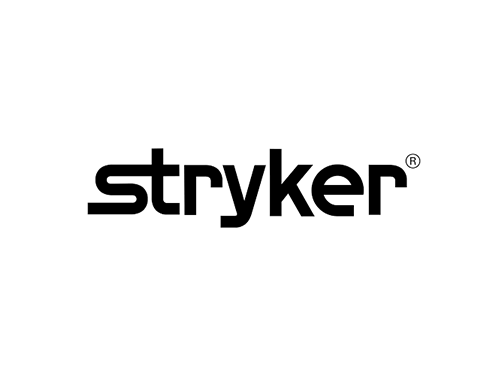 Removed its Rejuvenate and ABG II models from the market In 2012.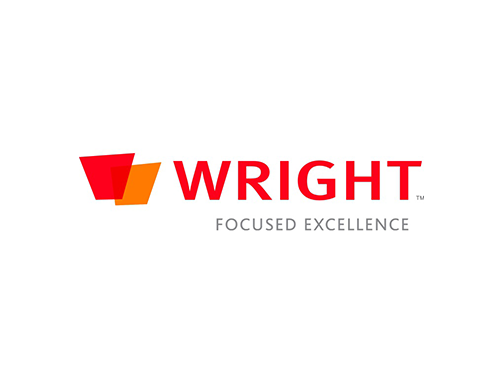 The company settled with a California patient for $1 million in 2015.
Zimmer Hip Replacement Complications and Side Effects
The defective products included in this hip recall fail to bond properly with the existing bone structure and begin to loosen, separate, and painfully grind against the bone as they move. Zimmer hip implant failure symptoms can include: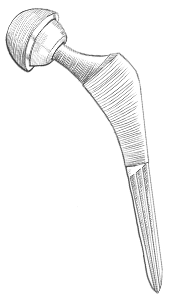 Reported Zimmer Hip Implant Injuries
Metallosis
Groin pain
Inner thigh pain
Pain when standing or weight bearing
Buttock pain
Significant start-up pain when walking
Significant start-up pain when riding from a seated position
Inability to exert resistance in a straight raised leg
General pain and swelling
Clicking and popping
Fracture
Loosening
Problems walking
Dislocation
Metal debris
Headaches
Anxiety
Irritability
Fatigue
Ringing in the ear
Rashes
Shortness of breath
Cognitive decline
Source: FDA Website
Zimmer Hip Implant Recalls
In 2007, Zimmer recalled the DUROM Femoral Component 54 Code T and tlte DUROM Femoral Component 46 Code L because some products of the lot have been mixed up during packaging.
In 2008, Zimmer initiated a recall for the Durom Cup after it was determined that the surgical parts did not work properly or that the training provided to surgeons had been inadequate.
Zimmer Hip Replacements and the FDA
---
The FDA oversees hip replacement approvals and can initiate recalls if too many complications occur.
2006
FDA approves Durom Acetabular Component, or Durom Cup.
2008
Zimmer recalls Durom Cup.
2015
Jury orders $9.2 million award to man who endured two hip replacements in 15 months because of the defective Durom Cup device.
2016
Zimmer proposed a $314 million settlement for remaining lawsuits in the New Jersey multidistrict litigation.
2016
The 2016 settlement established a base award of $175,000 per plaintiff.
2019
There were 51 lawsuits still pending in the Durom Cup MDL.
Sources: FDA Website, Law 360
How did Zimmer hip implants get approved by the FDA?
Zimmer introduced their first successful modular hip replacement system in 1984. Metal-on-metal hip replacement systems, like the Durom Cup, started to be introduced in the 2000s. By 2012, more than half a million people had been implanted with MoM hip implants, most of those occurring between 2003 and 2010.
The FDA didn't consider these devices to be "new," and companies trying to get them approved only had to show that they were similar to already approved ones.
As it turned out, the metal implants caused a host of complications, like metal poisoning, that the FDA didn't anticipate. Since then, courts have awarded victims large compensations in individual and multidistrict hip replacement lawsuits, and more are being filed.
Source: New England Journal of Medicine