Is there currently a class-action Lexapro lawsuit?
While there currently are no Lexapro class-action lawsuits, there is ongoing multidistrict litigation (MDL). The MDL has consolidated 13 lawsuits to the US District Court for the State of Massachusetts. The lawsuit alleges that Forest Laboratories, Inc. and Forest Pharmaceuticals, Inc. engaged in deceptive marketing practices, illegally compensating doctors in exchange for prescribing Lexapro.
MDL lawsuits exist to help courts reach a decision faster when many plaintiffs have a similar case. MDLs are different from class-action lawsuits. In an MDL, each case remains an individual lawsuit throughout the litigation process. In contrast, class-action lawsuits are filed by only one or two plaintiffs on behalf of a larger group.
MDLs can apply to anyone in the U.S. with a claim. Though McIntyre Law is based in America's heartland, we can represent you no matter where you live. We pride ourselves on giving our clients small-town service. Our founder, Noble McIntyre, is just a phone call away.
What to Know Before You File a Lawsuit
---

If you and your child have suffered because of Lexapro, you may be eligible to file a Lexapro lawsuit, but going up against pharmaceutical companies can be an uphill battle if you're doing it alone. You will be up against multinational corporations that have nearly unlimited resources to keep you from getting the compensation you may be entitled to.
You will need to acquire medical records and birth records for you and your child, along with other legal paperwork such as subpoenas and court petitions. McIntyre Law can help you figure out how to get those records before they are destroyed. Depending on the state you live in, you may need to do this right away—legal requirements for storing medical records vary from state to state. We will listen to your story and use it to file a Lexapro lawsuit that is prepared correctly and delivered on time.
McIntyre Law levels the playing field.
Form a team with McIntyre Law, and our experienced, strategic attorneys can give you the best chance of winning your Lexapro lawsuit against pharmaceutical companies.
What is a contingency fee?
When a lawyer works on a "contingency fee" basis, they're agreeing to accept a fixed percentage of any monetary rewards from your lawsuit to cover their legal fees. If there are no rewards from the case, you don't pay the lawyer. We get paid if, and only if, you do.
The Statute of Limitations for Lexapro Lawsuits
The statute of limitations for filing a Lexapro lawsuit varies from state to state. Most state laws start the clock at the moment when you knew or should have known about your injuries. But in the case of a developmental delay in a child, like autism, you may not even know that there's a problem until well after the child is born. Will the time limit to file a lawsuit already have passed? If you took Lexapro while you were pregnant, consider contacting a Lexapro attorney, like McIntyre Law, before it's too late. We can help you find out whether you have the sound legal standing to file a Lexapro lawsuit.
What compensation can I get from a Lexapro lawsuit?
The courts decide how much compensation is awarded in a Lexapro lawsuit. In similar product liability cases, courts determine fair compensation by considering all of the ways side effects and complications impact the lives of plaintiffs, and this can extend beyond simply reimbursement for medical costs. Injuries caused by Lexapro are life-long and can devastate families financially and emotionally. Compensation types include:
Cash awards
Pain and suffering
Lost income
Future expenses
Travel costs for medical visits
Emotional suffering
Working with McIntyre Law
---
Families are suffering because of Lexapro birth defects. At McIntyre Law, we believe that drug companies should be held responsible for the suffering their products cause. It's our mission to help suffering families receive justice from corporate misconduct. Companies deserve to be held accountable, and you and your family deserve fair compensation.
Do you have a case for a Lexapro lawsuit?
If you were prescribed Lexapro while pregnant, and your child has suffered complications, you may be entitled to compensation. One call to McIntyre Law will get your access to our Lexapro experts. Your consultation is free, so you have nothing to lose. Call today to get professional legal advice about your potential Lexapro lawsuit.
Meet our Lexapro Attorneys
Let's work together as a team to get you the compensation you deserve.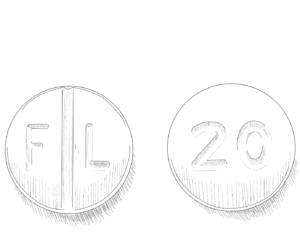 What is Lexapro?
Lexapro is in the family of drugs called selective serotonin reuptake inhibitors (SSRIs). These powerful drugs are used to treat depression, anxiety, and other mood disorders. Neurotransmitters like serotonin are thought to be part of the body's process for regulating thinking and mood. Higher serotonin levels can help improve the mood of people suffering from depression and anxiety. SSRIs increase the availability of serotonin in the body by preventing its reabsorption. When a pregnant woman takes an SSRI like Lexapro, the fetus shows higher than normal levels of serotonin.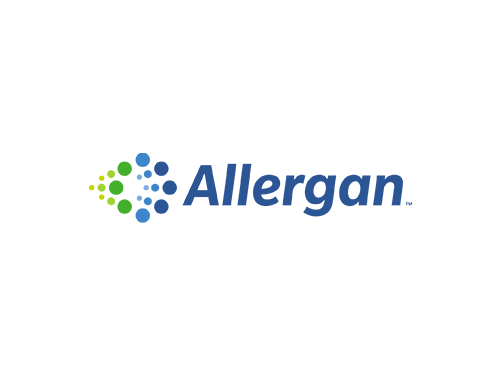 Who manufactures Lexapro?
Forest Laboratories (acquired by Allergan) produced Lexapro in the United States. The company has already paid multiple multi-million dollar settlements in connection with Lexapro and other depression treatments they market. In 2010, Forest pled guilty to criminal charges and agreed to pay out $313 million in connection with misleading marketing claims.
Are there other drugs like Lexapro?
Lexapro is one of a class of drugs used to treat depression called SSRIs. All have similar side effects—including causing birth defects and developmental delays. If your child has suffered as a result of exposure to an SSRI while you were pregnant, you may still have a claim even if you took an SSRI other than Lexapro. Call McIntyre Law if you believe you or your family have suffered as a result of exposure to one of these SSRIs: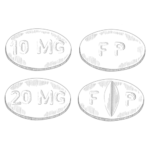 Celexa (citalopram) treats depression.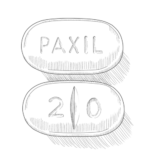 Paxil Lawsuit
Paxil (paroxetine) treats depression, panic disorder, and social anxiety disorder.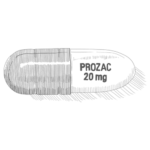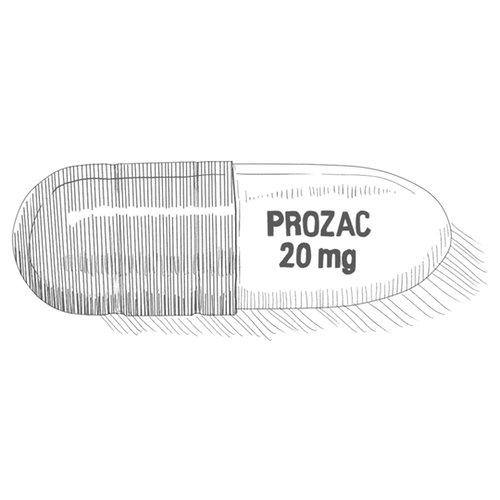 Prozac (fluoxetine) treats depression, obsessive-compulsive disorder, some eating disorders, and panic attacks.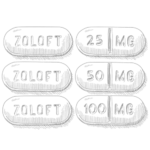 Zoloft Lawsuits
Zoloft (sertraline) treats depression, obsessive-compulsive disorder, panic attacks, post-traumatic stress disorder, and social anxiety disorder.
Lexapro Side Effects and Birth Defects
SSRIs have been shown to increase the risk of certain birth defects. Additional evidence shows that SSRIs may increase the risk of autism. Some of these side effects are evident at birth, others may develop later in your child's life. If you've taken Lexapro while pregnant, and your child is suffering from any of the following complications, contact a Lexapro lawyer immediately:
Lexapro Side Effects in Newborns
Persistent pulmonary hypertension of the newborn (PPHN)
Anencephaly
Club foot
Cleft lip and cleft palate
Heart problems
Low birth weight and preterm birth
Poor feeding
High-pitched crying
Autism and cognitive disorders
Abnormal reactions to startling sounds
Spina Bifida
Is it safe to take Lexapro during pregnancy?
If you take Lexapro and become pregnant, consult your doctor right away. While SSRIs like Lexapro come with risks to a child's development, so does untreated depression. Every patient is different, and you and your doctor will want to weigh the risks and benefits of taking Lexapro during pregnancy. Do not stop taking Lexapro without consulting your doctor, as this could lead to dangerous changes in your mental health.
After you give birth, be aware that your child will be exposed to Lexapro through breastfeeding. Be sure to consult your doctor before starting or stopping Lexapro use.
Lexapro Recalls
Despite studies showing a higher risk of birth defects when mothers take SSRIs while pregnant, neither the FDA nor Forest Pharmaceuticals have recalled the drug.
Lexapro and the FDA
---
Since the FDA approved Lexapro in 2002, it has monitored both labeling and side effects of this powerful drug.
1988
The first SSRI fluoxetine, marketed as Prozac, was introduced in the United States.
1989
The Danish pharmaceutical company Lundbeck introduces Cipramil, the forerunner of Lexapro.
2002
FDA approves Lexapro for treatment of major depressive disorder.
2006
Study finds that SSRIs are associated with increased incidence of persistent pulmonary hypertension of the newborn, a rare but frequently deadly condition.
2009
FDA approves Lexapro for treatment of MDD in adolescents 12-17.
2010
Forest Pharmaceuticals agrees to pay $313 million in fines and compensation after being charged with misleading advertising of Lexapro.
2014
Johns Hopkins study shows that boys with autism were three times more likely to have been exposed to SSRIs in the womb.
2015
Study of more than 18,000 pregnant women shows that SSRI use increased the risk of certain birth defects.
How did Lexapro get approved by the FDA?
Lexapro is one of a number of SSRIs that the FDA has approved, beginning with Prozac in 1988. Citing studies that show elevated risks of birth defects, the FDA classifies SSRIs as a Category C drug.