Is there currently a class-action Paxil lawsuit?
Currently, in Canada, there are still class-action lawsuits underway over the role of selective serotonin reuptake inhibitor (SSRI) antidepressants in birth defects. We believe that Paxil's manufacturer GlaxoSmithKline may not have adequately informed parents like yourselves about the risk of serious birth defects. Parents shouldn't be kept in the dark, and McIntyre Law is leading the fight for justice.
McIntyre Law is based in Oklahoma, but our clients come from all over the United States and Canada. They appreciate that even though we may not be nearby, we still treat them as if they were right around the corner. Our founder and senior partner, Noble McIntyre, is just a phone call away.
What to Know Before You File a Lawsuit
---

If you're Canadian and your child suffers from a heart defect, autism, or another condition that may have been caused by Paxil, you may be eligible to file a lawsuit.
If you file a lawsuit, you'll need to get all of the medical or government records related to the case. You'll also need to file specific legal documents with the court. Getting medical records isn't always easy. And court filings like petitions and summonses must be submitted according to the court's guidelines. These are challenging tasks best accomplished by an experienced legal team.
A big company like GlaxoSmithKline will have experienced lawyers on their side. You should have your own talented and strategic legal team. Hiring McIntyre's experienced Paxil lawyers will level the playing field as you and your child face off against Big Pharma.
What is a contingency fee?
When a lawyer works on a contingency fee basis, they're agreeing to accept a fixed percentage of any monetary rewards from your lawsuit to cover their legal fees. If there are no rewards from your Paxil case, you don't pay the lawyer.
At McIntyre Law, we get paid if, and only if, you do.
The Statute of Limitations for Paxil Lawsuits
You have a limited time to file your Paxil lawsuit. The specific statute of limitations may vary by province or territory. The attorneys at McIntyre Law can provide you with the specifics for your area. But the most important thing to know is that if you think you have a case, you should contact us right away.
It could be debatable when the "clock" started on your statute of limitations. For Paxil lawsuits, the deadline depends on when you knew or should have known about the Paxil birth defects. Conditions like autism may not become evident for years after birth. Still, you may need to file your suit very soon to be eligible for compensation.
If you're a Canadian whose child was harmed after you took this antidepressant while you were pregnant, contact our Paxil attorneys today. We'll help you get the compensation you and your child deserve.
What compensation can I get from a Paxil lawsuit?
If your child is suffering from birth defects caused by Paxil, your family deserves compensation. Courts don't just reimburse medical expenses — they recognize the other costs that can result from dealing with birth defects. Compensation could include:
Medical bills
Pain and suffering
Emotional damage
Working with McIntyre Law
---
So many families have been affected by Paxil side effects. They're suffering and may not know where to turn. We're here to help families get the compensation they deserve.
Do you have a case for a Paxil lawsuit?
If you're a Canadian resident and your child has suffered complications after birth, especially autism, and the mother has taken Paxil while pregnant, you may be eligible for a Paxil lawsuit. If that's the case, call McIntyre Law today for a free consultation. Our experts will guide you every step of the way through the legal process in getting any compensation you are entitled to.
Meet Our Paxil Attorneys
Our experienced Paxil lawyers will work with you to get fair compensation for you and your child.
What is Paxil?
Paxil is a selective serotonin reuptake inhibitor (SSRI), which is usually prescribed as an antidepressant. It's manufactured by GlaxoSmithKline. SSRIs help the body maintain levels of serotonin, a neurotransmitter that's thought to regulate emotion and mood. The drug, known to scientists as paroxetine, is also marketed as Aropax, Seroxat, and Sereupin. Paxil was approved in 2001 for treatment of generalized anxiety disorder, depression, obsessive-compulsive disorder, panic disorder, and post-traumatic stress disorder.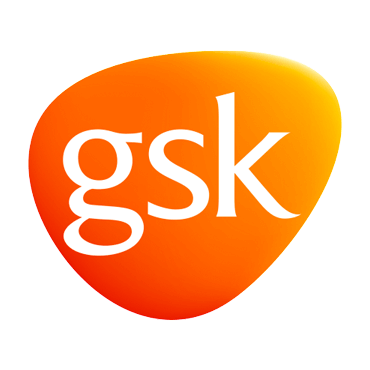 Who manufactures Paxil?
GlaxoSmithKline manufactures Paxil, and has paid out several settlements related to the drug. The company admitted to fraudulent marketing of Paxil and other drugs, paying $3 billion in a worldwide settlement. GlaxoSmithKline has fought in court against paying settlements to families who have suffered because of Paxil.
Are there other drugs like Paxil?
---
Paxil is one of a class of drugs used to treat depression called SSRIs. If you're a Canadian whose child suffered a developmental delay or birth defect as a result of any drugs you took to treat depression while pregnant, you may still have a claim if you took one of these SSRIs:
Paxil Side Effects and Birth Defects
Some Paxil side effects are usually found before or soon after birth, like heart defects. Others, like autism, may not be apparent until years later.
Reported birth defects in children and injuries to pregnant women from taking Paxil during pregnancy included:
Autism
Skeletal defects
Spina bifida
Scoliosis
Absent areas of the skull
Hypertension
Is it safe to take Paxil during pregnancy?
The U.S. Food and Drug Administration has said that in some cases, the risks associated with a woman's going off Paxil can outweigh the risks to the baby. If you become pregnant while taking Paxil, talk to your doctor before making any changes to your medication. The doctor can help you evaluate your risks based on your specific situation.
But if you're pregnant or trying to conceive, what are your options? Although Paxil can have negative effects both for pregnancy and conception, so can anxiety. Some doctors would argue that intense anxiety can affect your chances of conception and contribute to the incidence of miscarriage. For most people, quitting cold turkey doesn't work and is not advisable.
If you're taking Paxil and are considering becoming pregnant or are already pregnant, consult with your physician to determine the best way to wean off the medication. But if you suffer from depression, it's essential that you continue some treatment, even while pregnant. If you don't, you might not have the energy to take good care of yourself or your baby, or you could fall into old habits that would be detrimental to your baby's health.
Talk to your doctor about the risks, benefits, and alternatives to Paxil or any other drug you might be taking.
Paxil Recalls in Canada
In 2014, GlaxoSmithKline recalled multiple lots of Paxil because of contamination during the manufacturing process. But the SSRI has not been recalled for its links to fetal heart defects.
Paxil Timeline
---
April 2001
U.S. FDA approves Paxil for treatment of generalized anxiety disorder.
October 2009
A Philadelphia jury returns a $2.5 million verdict against GlaxoSmithKline, finding the company responsible for the rare heart defect of the child of a woman who took Paxil during pregnancy.
2012
GlaxoSmithKline LLC pays $3 billion to settle claims that they fraudulently marketed Paxil and other drugs.
2015
Study finds link between Paxil use by pregnant women and fetal heart defects.
April 2016
Consolidated Paxil litigation paused by Philadelphia County judge.
April 2017
Chicago jury awards $3 million to the widow of a Paxil patient who committed suicide. They found GlaxoSmithKline liable for not adequately warning about the increased risk of suicide for people taking Paxil.