Is there currently a class-action Tasigna lawsuit?
There is no class-action Tasigna lawsuit. If you, or a family member, has been harmed by Tasigna, you have the right to file a claim seeking compensation. This is a national problem — no matter where you live in the United States, McIntyre Law is ready to help. We serve our clients with small-town values. So even if you're across the country, we'll treat you like you're just around the corner. You can call our founder Noble McIntyre anytime to talk about your case.
What to Know Before you File a Lawsuit
---
It's your right to file a lawsuit and seek compensation from the justice system. But to get a Tasigna lawsuit started, you'll need to acquire all the pertinent medical records. You'll also need to file legal papers, like petitions, summons, or complaints. And then, you'll be facing the high-priced attorneys hired by big pharmaceutical companies in court.
It's no wonder that nearly all substantial claims awards are won by people who are represented by experienced lawyers. The team at McIntyre Law will take care of the legal details and strategy, and level the playing field as you take on big pharma.
What is a contingency fee?
When a lawyer works on a "contingency fee" basis, they're agreeing to accept a fixed percentage of any monetary rewards from your lawsuit to cover their legal fees. If there are no rewards from your Tasigna lawsuit, you don't pay the lawyer. We get paid if, and only if, you do.
The Statute of Limitations for Tasigna Lawsuits
The statute of limitations for a Tasigna lawsuit depends on many different factors. These include when the patient started taking the drug, when they first reported their side effects, how severe the side effects were, and even what state they live in. If you or a loved one is suffering from Tasigna side effects, the best thing you can do is call an attorney right away. They can help you sort through the facts and file your case immediately, if necessary.
What compensation can I get from a Tasigna lawsuit?
When courts award compensation for a successful Tasigna lawsuit, they will consider factors like:
Psychological damages
Medical bills
Pain and suffering
Lost wages
Working with McIntyre Law
---
At McIntyre Law, we've seen the physical and emotional trauma that cancer patients go through. No cancer patient should have to deal with severe side effects that they weren't informed about. We can't reverse the damage, but we want to make sure that patients and their families get justice for unfair treatment.
Do you have a case for an Tasigna lawsuit?
Anyone suffering severe side effects after taking Tasigna should contact a lawyer. Tasigna is a powerful drug that may not have been subjected to the correct amount of testing before it was approved. At McIntyre Law, we'll listen to your story and tell you whether we think you have a case to get compensation. The consultation is free, and we'll give you honest advice.
Meet Our Tasigna Attorneys
Our strategic, experienced attorneys are ready to take your Tasigna lawsuit case.
What is Tasigna used for?
Patients with CML have an abnormality known as the Philadelphia chromosome, which causes their bodies to make too many white blood cells. Tasigna blocks a protein called BCR-ABL, which promotes this abnormal cell growth.
Who manufactures Tasigna?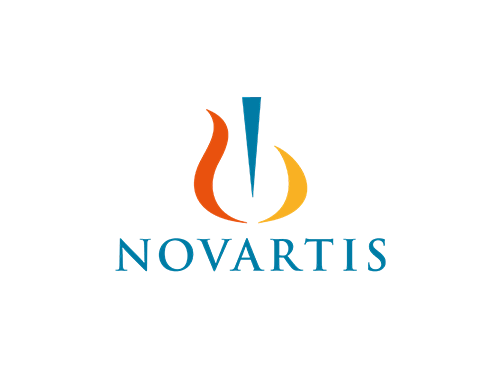 Despite growing evidence of severe side effects from Tasigna, the Switzerland-based company that manufactures the drug, Novartis, has not yet pulled it from the market. Novartis is fighting against leukemia patients and their families seeking fair compensation for suffering caused by Tasigna.
Tasigna Side Effects and Risks
Tasigna is a powerful drug, associated with many side effects. Some are severe, others are quite common.
Severe side effects:
Arteriosclerosis (artery disease)
Severe stomach or abdominal pain
Toe or joint pain
Painful urination
A change in the amount of urine
Swelling hands/ankles/feet
Unusual or rapid weight gain
Symptoms of high blood sugar
Signs of liver disease
Common side effects:
Skin rash
Headache
Cold symptoms
Fatigue
Tiredness
Itching
Joint pain
Muscle aches
Diarrhea
Nausea
Constipation
Temporary hair loss
Back pain
Tasigna and the FDA
---
Tasigna has not been recalled by the U.S. FDA. But, in Canada, the government required Novartis Pharmaceuticals Canada, Inc to release a formal warning about Tasigna's dangerous side effects.
Tasigna Timeline
October 2007
Tasigna (nilotinib) approved for use by the FDA.
April 2011
A study of Tasigna treatment outcomes finds a pattern of artery disease and sudden death that the report's authors call "troubling."
April 2013
Health Canada releases a safety alert regarding reports of arteriosclerosis-related conditions in patients treated with Tasigna.
March 2016
The nation's first Tasigna lawsuit is filed in the U.S. on behalf of a man who died from complications related to arteriosclerosis in 2014, after he began taking the drug in 2012.
March 2018
The FDA approves Tasigna use for children as young as one year old.
How was Tasigna approved by the FDA?
Tasigna was approved for use by the FDA in 2007. A clinical trial study, released in 2006, had shown that the drug was significantly more potent than an earlier drug, imatinib, against chronic myelogenous leukemia cells.