Is there currently a class-action Juul lawsuit?
Class-action lawsuits are underway against Juul Labs, the manufacturer of Juul devices and the nicotine-containing Juul pods, as well as the tobacco company Altria Group that holds a 35% ownership of Juul. The class-action suits have been filed on behalf of those who became addicted to the nicotine in the Juul pods, many of whom were in their teens and unaware that the products contained addictive nicotine. Families of those who became addicted also alleged that Juul intentionally marketed fruity flavors in colorful packaging to appeal to teens. If you or someone you love has been harmed in a similar manner, you may be eligible for compensation through one of these class-action suits.
McIntyre Law represents clients from across the country who have been harmed by Juul products. We are committed to our clients' success and provide them with the kind of service and attention you would expect from a small-town law firm, but back our work with nearly 100 years of combined litigation experience and a successful record against large companies and their legal teams.
What to Know Before You File a Lawsuit
---
If you have been diagnosed with a vaping-related illness after using Juul electronic cigarettes, your case should begin by gathering all relevant medical records and other legal documents. This can be a tedious process, but it's essential to the success of your case.
At McIntyre Law, we know this process inside and out. This may seem like something you can do yourself, but having professional help from the beginning will lay the groundwork for your case and insure a more favorable outcome. Juul is partially owned by players from the world of Big Tobacco, and you'll need an experienced attorney in your corner.
What is a contingency fee?
McIntyre Law takes all personal injury cases on a contingency fee basis. That means that we don't collect our fee until your case is resolved and you've been awarded compensation. The contingency fee structure also applies to those participating in one of the class-action lawsuits against Juul Labs. No member of the injured class pays any legal fees. Legal teams are awarded their fees from any judgment against the plaintiff, and the courts must approve the percentage paid as legal fees.
The statute of limitations for Juul lawsuits
Every state establishes a limit on the period of time the injured have to file a lawsuit seeking compensation. The statute of limitations varies from state to state, so if you've been injured by using Juul Labs products, you should file a lawsuit as soon as possible. In some states the limit can be as little as one year, but some allow as many as four. Since onset of vaping-related injuries and illnesses can be slow, some states apply the discovery rule. This calculates the statute of limitations from when the injury was discovered or should have been discovered. This can also differ depending on where you live, so contact McIntyre Law today to find out where your case stands in relation to the rules of your state.
What compensation can I get from a Juul e-cigarette lawsuit?
If you or your teen have become addicted to Juul products, the class-action lawsuits that are under way may be able to compensate you for the long-term cost of the addiction. And they may do so in a way that strongly encourages Juul Labs to end the practices that appeal to young nonsmokers.
Plaintiffs who participate in the Juul class-action lawsuit could receive the following:
Compensatory, consequential, and actual damages
Monetary awards to cover medical monitoring, diagnostic testing, and nicotine cessation programs
Punitive damages
Working with McIntyre Law
---
McIntyre Law exists to help those harmed by large companies that put profit ahead of safety and public health. We also have families, and as legal professionals, we will always take action when we discover that someone has targeted children for financial exploitation and put their health put at risk. Up until now, Juul's dangerous marketing practices have been financially rewarding for the company. At McIntyre Law, we want to be a part of the process that corrects that situation and ensures that companies like Juul Labs are no longer rewarded by employing questionable marketing tactics.
Are you eligible for a Juul lawsuit?
If you've been harmed by using Juul vaping products you could be eligible for a Juul lawsuit. The known negative Juul side effects include suffering severe addiction, cardiovascular disease, respiratory issues, heart problems, nicotine poisoning, and mental health issues associated with addiction. Additionally, anyone who purchased and used Juul products before they were 18 years old is eligible to participate in class-action suits over Juul's deceptive advertising practices.
Meet Our Juul Attorneys
Our attorneys representing plaintiffs in Juul vaping lawsuits have decades of litigation experience, and we only work for plaintiffs like you.
What Are Juuls?
Juul electronic cigarettes, commonly known as Juuls, are devices that have grown popular in recent years as an alternative to traditional cigarettes. E-cigarettes use a pod or liquid that contains nicotine to create a vapor that is inhaled like cigarette smoke. A Juul cigarette is not a cessation product; rather, it's an alternative that is thought to help smokers avoid some of the most dangerous elements in cigarette smoke while meeting their need for nicotine and the sensation of smoking. Juuls are unique in that the vaping pen looks much like a USB drive, making it discreet and hard for parents to spot among a teen's belongings.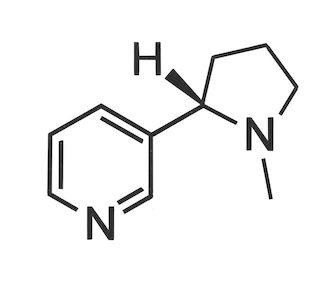 Juul Ingredients
Juul pods use a combination of ingredients to create a range of flavors that have proven popular with teens. Some Juul users may encounter black-market Juul pods that contain substances not contained in the pods produced by Juul Labs.
Common Juul Ingredients
Propylene glycol and glycerine
Benzoic acid
Nicotine
Natural and artificial flavors
Black-Market Ingredients
THC (tetrahydrocannabinol)
Unknown thickening agent used to stretch THC oil
Is Juul bad for you?
Juul Labs states that their purpose is to help smokers transition from traditional cigarettes. But there's no evidence that Juuling is any safer than smoking. Both methods can cause severe nicotine addiction, and using electronic cigarettes can actually make it easier to receive a higher dose of nicotine.
Juul Side Effects
Studies on Juul side effects and vaping in general have only taken place in the last several years. Many smokers transitioned to using electronic cigarettes in the hopes of avoiding some of the well-known dangers of smoking tobacco, but it now appears that using electronic cigarettes can expose users to many of the same Juul side effects.
Side Effects of Vaping
Dry mouth
Dizziness
Cough
Insomnia
Gum inflammation
Tooth decay
Side Effects of Nicotine Use
Increased heart rate
Increased blood pressure
Heart disease
Stroke
Angina
E-Cigarette Popularity and Juul Addictions
Juul first hit the market in 2015 and quickly grabbed a majority share of the electronic cigarette market. A group of researchers from Stanford University has concluded that Juul's advertising and social media campaigns during their first three years had an unusually strong focus on teens and young people. Juul hit the market with a range of flavored e-liquid pods that appealed to youthful, new users and not older smokers who were struggling to drop the habit. Juul's design choices also created an e-cigarette that looked much like a USB device and made it easy for teens to hide their addiction in plain sight. Additionally, the company relied on youthful social media influencers to create demand for their new product. It's no coincidence that the teen vaping epidemic followed the release of Juul Lab's product.
FDA & Juul Lawsuit Timeline
---
The concept of delivering nicotine as an aerosol or vapor has been around since the 1930s, but commercially viable products like Juul e-cigarettes and Juul pods only appeared in the last decade. The FDA Center for Tobacco Products established regulatory control over electronic cigarettes in August 2016 and admits that more testing is needed to fully understand the risks of Juuling and other forms of vaping.
2004
Graduate students at Stanford University conceive of Juul's precursor, Ploom.
2007
Company launched to produce the Ploom vaporizer.
2013
Ploom releases their first consumer vaporizer under the name Pax.
2015
Ploom purchased by tobacco company JTI and rebranded at Pax Labs.
2015
Pax Labs makes Juuls e-cigarettes available to consumers.
2017
Juul attains a majority share of the e-cigarette market.
2018
Epidemic of Juul use among teens.
2018
FDA crackdown on sales of Juul products to teens.
2018
FDA launches investigation of Juul's marketing practices.
2018
FTC launches investigation into Juul's marketing practices.
2018
Altria Group (formerly Philip Morris Companies, Inc.) buys a 35% stake in Juul.
2019
FDA launches investigation into medical e-cigarette dangers.
2019
Discovery of cases of lung disease in teens who used Juul.
2019
U.S. attorney's office launches criminal investigation into Juul's practices.
2019
Consumers begin to file personal injury and class-action lawsuits against Juul Labs.
How is vaping FDA-approved?
Tobacco companies first requested FDA permission to market electronic cigarettes in 1998. The FDA did not yet regulate tobacco, but it rejected the request on the grounds that the devices were drug delivery systems. The FDA banned the devices from import on the same grounds through the first decade of the 2000s. In June 2009, the Family Smoking Prevention and Tobacco Control Act granted the FDA regulatory control over the tobacco industry, and the agency continued to fight a legal battle against e-cigarette companies who claimed their products were not drug delivery devices but tobacco products. In April 2011, the FDA announced that it would regulate electronic cigarettes as they do traditional tobacco products, but also that they would regulate any claims concerning health benefits as if the products were drug delivery devices.