Is there currently a class-action Stryker hip replacement lawsuit?
No class-action lawsuits are pending for Stryker products. However, two multidistrict litigation lawsuits are underway in U.S. courts. As of August 2019, the U.S. District Court of Massachusetts is hearing more than 300 cases surrounding liability for Stryker LFIT V40 Femoral Head Products.  Over $2 billion in settlements have been paid to settle injury cases involving Rejuvenate and ABG II Hip implant products.
Multidistrict litigation is a way for courts to combine many similar cases so suffering victims can get the compensation they deserve more quickly. Both sides make arguments, and the court decides what compensation is warranted (or the parties settle). Cases from all over the country are part of the multidistrict litigation, so it's not important where your lawyer is—just that they are experienced and ready to fight for the compensation you deserve. At McIntyre Law, we take pride in treating our clients as if they were right next door. Clients can call our founder, Noble McIntyre, any time they want to discuss their case.
What to Know Before you File a Lawsuit
---

If you are suffering from a Stryker hip replacement product, you may be able to join the multidistrict Stryker lawsuits. But you shouldn't try to do it alone. You'll have to track down medical records from doctors, billing records from hospitals, and any other pertinent medical records. You'll need to file documents with the courts, like petitions and summonses.
The records collection process isn't easy, and the court system can be confusing. The physical and emotional pain of a faulty hip replacement can make it hard to prepare your own case.
The experienced attorneys at McIntyre Law will guide you through this process and file all your documents the right way. You'll have the same level of representation that corporations with enormous financial and legal resources have. An experienced legal team on your side gives you the best chance to win the compensation you deserve.
What is a contingency fee?
When a lawyer works on a "contingency fee" basis, they're agreeing to accept a fixed percentage of any monetary rewards from your lawsuit to cover their legal fees. If there are no rewards from your Stryker hip replacement case, you don't pay the lawyer.
We get paid if, and only if, you do.
The Statute of Limitations for Stryker Hip Replacement Lawsuits
You should start your Stryker lawsuit as soon as you experience complications from one of its devices. Each state applies a different statute of limitations to hip replacement lawsuits. To be sure, it's best to contact an attorney who knows the rules. Your suffering doesn't have a timeline but your Stryker lawsuit does.
What compensation can I get from a Stryker hip replacement lawsuit?
In a multidistrict lawsuit, the courts combine similar cases and recommend compensation amounts. But every settlement is decided individually, so you need a good lawyer who will make sure the compensation is fair for you. If you can't work anymore because of your faulty hip replacement, you deserve compensation for the paychecks you've missed, and the ones you'll miss in the future. Types of compensation include:
Medical bills
Pain and suffering
Lost wages
Working with McIntyre Law
---
At McIntyre Law, we have seen first-hand the suffering that hip replacement complications can cause. When we secure cash settlements for our clients, we know it will help repair the damage to their bodies, careers, and lives. Your suffering isn't your fault, and you deserve justice.
Do you have a case for a Stryker hip replacement lawsuit?
If you've received a Stryker hip replacement, you could be entitled to compensation. Contact the attorneys at McIntyre Law for a free consultation about your options. We've handled many of these cases and will give you a fair assessment of your chances to get compensation. It's a single phone call that will help you find out if you're eligible for a settlement that could change your life.
Meet Our Stryker Hip Replacement Attorneys
We're currently litigating Stryker lawsuits. Let us add yours to our list of cases won.
Types of Stryker Hip Implants
In April of 2012, Stryker initiated a recall of their Rejuvenate Modular and ABG II Modular-Neck Hip Stems. The two parts of the implant were found to wear against each other in a way that can allow small flakes of titanium, chromium, and cobalt to migrate into surrounding tissue. This caused pain and swelling in patients.
The 2012 and 2016 recalls are only the most recent problems with Stryker manufactured hip replacement systems. In January of 2008, the company recalled their Trident Acetabular PSL Cup and Trident Hemispherical Cups after unsanitary conditions were discovered in multiple Stryker manufacturing facilities. The FDA found evidence of staphylococcus bacteria (more commonly known as the cause of "staph" infections), corynebacterium propinquum (known to cause diphtheria and acute infectious disease), and rhodococcus (a rare form of bacterial infection).
Are there other hip implant lawsuits?
If you are experiencing the symptoms of hip replacement failure, but have implant hardware from another manufacturer, you may still be eligible for compensation. Please check the other hip replacement information pages on our site to find out whether you are affected by another hip recall: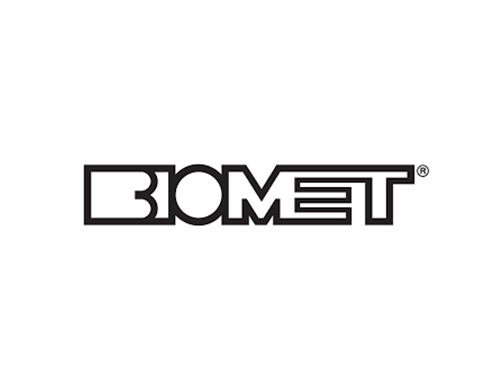 (Now Zimmer Biomet) The company produces the M2a Magnum MoM implant.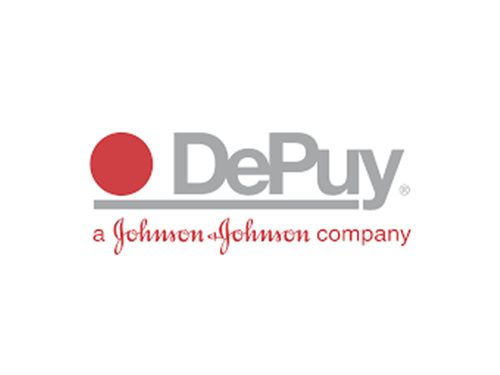 Removed its Rejuvenate and ABG II models from the market In 2012.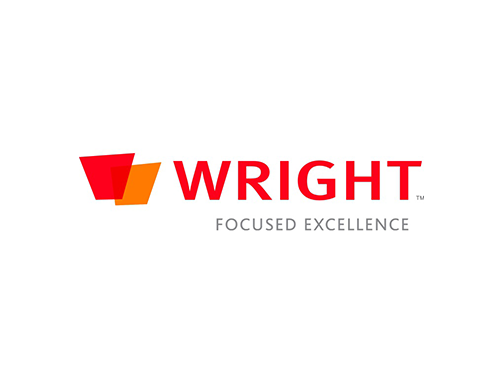 The company settled with a California patient for $1 million in 2015.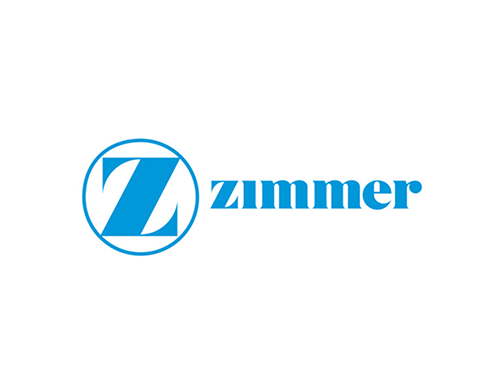 (Now Zimmer Biomet) Recalled its Durom cup and settled an MDL in 2016.
Stryker Hip Replacement Complications and Side Effects
In 2012, Stryker recalled two of its hip replacement implant systems after multiple reports of failures that included corrosion and fretting. Metal-on-metal hip replacements like those manufactured by Stryker have been shown to have higher failure rates than other types of hip replacement devices. Possible health impacts from these dangerous devices include:
Metallosis
Groin pain
Inner thigh pain
Pain when standing or weight bearing
Buttock pain
Significant start-up pain when walking
Significant start-up pain when riding from a seated position
Inability to exert resistance in a straight-raised leg
General pain and swelling
Clicking and popping
Fracture
Loosening
Problems walking
Dislocation
Metal debris
Headaches
Anxiety
Irritability
Fatigue
Ringing in the ear
Rashes
Shortness of breath
Cognitive decline
Stryker Hip Implant Recalls
Stryker has issued multiple recalls of hip replacement components.
Zirconia Ceramic Femoral Head
Stryker recalled this model in 2001 because it was fracturing at a higher rate than expected 13 to 27 months after being implanted.
Rejuvenate and the ABG II
In 2012, Stryker voluntarily recalled two of its models after finding they were corroding and sending metal flakes into patients' soft tissue.
Trident PSL and Hemispherical Acetabular Cups
In 2008, Stryker voluntarily recalled these devices because the factory that manufactured them wasn't meeting cleanliness standards.
LFIT Anatomic V40 Femoral Head
In 2016, the FDA issued a Class 2 device recall after Stryker received complaints about the device's "taper lock failure".
Stryker Hip Replacements and the FDA
---
The FDA is responsible for ensuring that hip replacement devices are safe.
Stryker Hip Replacement Timeline
September 2001
Stryker initiates recall of zirconia ceramic femoral head.
January 2008
Stryker recalls Trident PSL and Hemispherical Acetabular Cups made in its Ireland factory. The factory did not meet safety standards.
January 2009
Stryker initiates recall of Accolade TMZF Hip Stems.
March 2011
Stryker initiates recall of Accolade TMZF Plus Hip Stems.
April 2012
Stryker initiates recall of Rejuvenate modular stems and ABG II modular stems.
October 2012
Stryker initiates recall of Accolade TMZF Plus Neck Angle Hip Stems.
June 2013
Multidistrict lawsuit "concerning design, manufacture, marketing and performance of Stryker's recalled Stryker Rejuvenate and ABG II modular-neck stems" is certified by U.S. District Court.
March 2014
A study finds that 28% of patients who received the Stryker Rejuvenate neck stem implant required revision surgery.
October 2014
Stryker initiates recall of Accolade II 127 Neck Angle Hip Stems.
November 2014
$1.4 billion in settlements offered by Stryker to victims.
December 2016
The Stryker settlement offer was extended.
August 2019
1,209 lawsuits pending in federal court in Minnesota.
How did Stryker hip implants get approved by the FDA?
Metal-on-metal hip replacement systems, like Stryker's Rejuvenate and ABG II stems, were introduced starting in the 2000s. By 2012, more than 500,000 people had received MoM hip implants.
When considering approval for these devices, the FDA didn't consider them as "new" devices, even though they were. The medical device companies convinced the FDA that they were similar to existing devices—because they were considered similar, they didn't get the rigorous testing that a new device would get.
The medical device companies were able to start selling the devices sooner. Hip replacement patients were the victims. The metal implants weren't like the other devices. They failed at a much higher rate and caused dangerous side effects like, metal poisoning, that the FDA didn't anticipate.