Is there currently a class-action Taxotere lawsuit?
While there currently are no Taxotere class-action lawsuits, there is ongoing multidistrict litigation (MDL). The MDL originally consolidated 33 lawsuits in October 2016 to the Eastern District of Louisiana. Since then, the number of Taxotere lawsuits filed by breast cancer survivors and their families has grown to almost 9,000.
Courts form MDL lawsuits to help handle large numbers of cases more efficiently, but MDLs are different from class-action lawsuits. In an MDL, each case remains an individual lawsuit throughout the litigation process. In the case of a class-action Taxotere lawsuit, it would involve thousands of individual cases but would be represented by only one or two plaintiffs. Any courts awards and compensation would then be split among all of the plaintiffs. For MDLs, courts select representative cases to conduct test or "bellwether trials". The outcome of these trials determine how the other cases move forward and rewards may differ on a case-by-case basis. Multiple Taxotere bellwether trials are scheduled for 2019.
Class-action lawsuits and MDLs bring together individual cases from everywhere in the United States. At McIntyre Law, we call Oklahoma home, but that doesn't stop us from getting our clients the compensation they deserve regardless of where they live. If you ever have questions about your case, our owner, Noble McIntyre, is always available to help.
What to Know Before You File a Lawsuit
---

It's no small thing to file a lawsuit against Big Pharma. Even small claims cases require you to file court documents, and the burden of managing a major lawsuit can weigh on someone whose physical and emotional health is already suffering. That's why it's smart to get professional lawyers to file and manage your Taxotere lawsuit for you. At McIntyre Law, we offer the legal and emotional support to see you through the process of collecting your medical records, petitioning the court, serving a summons, and preparing your legal strategy.
Professional legal teams like McIntyre Law work hard to get Taxotere victims a better chance at compensation. When you sue billion-dollar businesses like pharmaceutical companies, you're taking on an army of lawyers with enormous resources. McIntyre Law will be at your side with a group of experienced and passionate attorneys who can net you a larger profit than if you'd gone it alone.
What is a contingency fee?
When a lawyer works on a "contingency fee" basis, they're agreeing to accept a fixed percentage of any monetary rewards from your lawsuit to cover their legal fees. If there are no rewards from the case, you don't pay the lawyer. We get paid if, and only if, you do.
The Statute of Limitations for Taxotere Lawsuits
There isn't one set deadline for filing your Taxotere lawsuit. Your time limit for filing a claim against Sanofi-Aventis depends on what state you live in, and usually starts when you first discover your permanent hair loss. It's critical that you contact a legal professional as soon as possible, because if you miss the statute of limitations, you may never be able to file your claim. Only a Taxotere lawyer can let you know for sure if your deadline has passed.
What compensation can I get from a Taxotere lawsuit?
Permanent hair loss is a disfiguring condition, and thousands of breast cancer survivors who develop alopecia after taking Taxotere suffer emotional damages. Permanent hair loss can affect your ability to work because of psychological trauma from hair loss. As a result, you may be entitled to the following compensation:
Medical bills
Lost wages
Emotional pain and suffering
Working with McIntyre Law
---
While Taxotere is a life-saving drug for those with cancer, no cancer survivor should have to suffer needlessly because of unreported side effects. Cancer survivors already have many personal choices taken away. They don't need choices about their own treatment hampered because they don't have the facts. At McIntyre Law, we believe victims of cancer shouldn't also become victims of corporate misconduct. Getting you the compensation you deserve goes a long way in helping you restore your overall health and wellbeing.
Do you have a case for a Taxotere lawsuit?
There's a good chance you have a Taxotere lawsuit if you've experienced permanent hair loss after being treated with Taxotere. Patients who were never informed by their physicians about the risks of developing alopecia after using Taxotere have strong cases against the manufacturers. Unfortunately, we can't cure your hair loss, but we can make sure you don't miss out on the compensation you deserve.
Meet Our Taxotere Attorneys
Your pain and suffering matters. We're ready to fight for the compensation you deserve.
What is Taxotere?
Taxotere (docetaxel) is a chemotherapy drug used to treat several different types of cancers, including breast, prostate, stomach, head and neck, and non-small-cell lung. There are several generic and name-brand forms of docetaxel currently being marketed. These include Taxotere, Docefrez, and Docetaxel Injection. Taxotere contains alcohol and is administered through slow injection into a vein. The drug has side effects common to other chemotherapy drugs, so patients should expect hair loss, low blood cell counts, nausea, vomiting, etc. However, one long-term complication of Taxotere can be permanent hair loss, and thousands of victims and their families are filing Taxotere lawsuits claiming the drug's manufacturer knowingly withheld the side effect from patients and their physicians.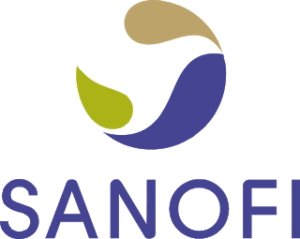 Who manufactures Taxotere?
Sanofi-Aventis is the multinational pharmaceutical company based in France that manufacturers Taxotere. Aside from the lawsuit's claim that Sanofi-Aventis withheld information about permanent hair loss side effects from patients, the company also has a history of making false claims about the effectiveness of its drugs.
Source: US Department of Justice
Taxotere Risks and Side Effects
Taxotere has similar side effects as other chemotherapy drugs, which include fatigue, bone pain, muscle aches, neuropathy (nerve damage) in the hands and feet. However, Taxotere patients report some side effects specific to the drug. While chemotherapy drugs do cause hair loss during treatment, some patients taking Taxotere have reported permanent hair loss. The drug also contains ethanol (alcohol), which the FDA reports could "cause patients to experience intoxication or feel drunk during and after treatment" — a dangerous side effect for patients transporting themselves to and from treatment. Here are the most common Taxotere side effects and reported complications: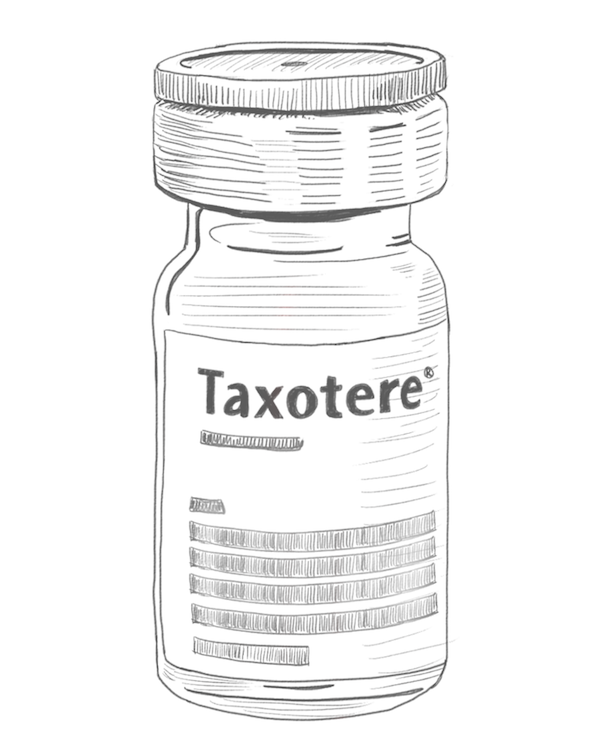 Reported Taxotere Side Effects
Permanent hair loss
Intoxication
Tingling of the hands and feet
Loss of reflexes
Fluid retention
Fatigue
Pneumonitis: lung disease
Infusion reactions: flushing, itching, dyspnea, fever, hypersensitivity
Febrile neutropenia: reduced white cell count
Cutaneous toxicity: tingling sensation in palms or soles, followed by tenderness or swelling
Nail toxicity: issues with nail growth, separation of the nail from the bed, other nail changes
Epiphora and lacrimal duct stenosis: excessive tearing or eye-watering
Gastrointestinal complications: abdominal pain, diarrhea, dehydration, perforation
Taxotere vs. Taxol
Taxol (paclitaxel) and Taxotere (docetaxel) are both chemotherapy drugs with comparable results for treating breast cancer. However, Taxotere brings a much higher risk of permanent hair loss. Patients involved in Taxotere lawsuits claim they would have opted for treatment with Taxol or other chemotherapy drugs if they had been informed about the higher risks of developing alopecia.
Taxotere Recalls
To date, the FDA has yet to recall Taxotere, but the agency did require a label change for the drug after reports of alopecia began in 2015.
Taxotere and the FDA
---
The FDA first approved Taxotere for medical treatment in 1996, and since then the agency continues to monitor reports of permanent hair loss, alcohol intoxication, and other complications.
1986
Sanofi-Aventis patents Taxotere.
1996
FDA approves Taxotere for medical use.
1998
Sanofi-Aventis sponsors GEICAM 9805 study showing 9.2% of women suffer from alopecia.
2006
Study of 500 cancer patients shows 6% developed alopecia after using Taxotere.
2012
Study of 20 breast cancer patients shows link between Taxotere and alopecia.
2014
FDA warns Taxotere may cause symptoms of alcohol intoxication after treatment.
2015
FDA issues label change after victims report developing alopecia.
2016
Court consolidates 33 individual lawsuits into MDL in the Eastern District of Louisiana.
How was Taxotere approved by the FDA?
The French-based company, Sanofi-Aventis, first petitioned the FDA for approval of Taxotere in 1994, but the agency rejected the request saying the chemotherapy drug was more toxic than the comparable drug Taxol. Two years later, the FDA granted approval of Taxotere, but in 2009 the agency warned Sanofi-Aventis that its marketing of the drug was misleading and overstated the drug's effectiveness. The FDA's reprimand has led to multidistrict litigation against the drug maker for making false claims about Taxotere's effectiveness and intentionally hiding serious side effects like permanent hair loss.