Is there currently a class-action Xarelto lawsuit?
While there currently are no Xarelto class-action lawsuits, there is ongoing multidistrict litigation (MDL). The MDL originally consolidated 21 lawsuits in December 2014 to the Eastern District of Louisiana. Since then, the number of Xarelto lawsuits filed by victims and their families has grown to more than 20,000 cases.
Courts form MDL lawsuits to make managing large numbers of cases easier on the legal system. MDLs are different from class-action lawsuits because each case remains an individual lawsuit throughout the entire litigation process. In contrast, a Xarelto class-action lawsuit would be filed by only one or two plaintiffs on behalf of an entire group or "class" of plaintiffs with very similar complaints. If individual cases are too different, a court will likely keep the litigation in an MDL form.
For MDLs, courts select representative cases to conduct test or "bellwether trials". The outcome of these trials determines how the other cases move forward, including possible compensation, but each is still decided on a case-by-case basis. As of July 2018, the bellwether trial selection process is underway for the Xarelto MDL.
MDLs can include thousands of plaintiffs living anywhere within the U.S. Even though McIntyre Law is based in America's heartland, we can represent you no matter where you live. We help victims all over the country, but we treat everyone like our neighbors. You're more than just another case number to us, and our founder Noble McIntyre is always a phone call away to answer your questions.
What to Know Before You File a Lawsuit
---

If you have suffered because of Xarelto's improper labeling, you may be eligible to participate in a lawsuit. But you will be going up against the Bayer Corporation and Johnson & Johnson, two of the largest corporations in the world. These pharmaceutical corporations have almost unlimited resources to fight a Xarelto lawsuit and keep you from getting the compensation you deserve.
McIntyre Law levels the playing field, putting our experienced, strategic attorneys at your disposal. We will be by your side as you gather your medical records and file legal documents that are often highly technical and confusing. Did you know that the amount of time medical providers are required to keep records varies from state to state? We can help you figure out how to get those records before they are destroyed. We will listen to your story and use it to file a Xarelto lawsuit claim that's correctly prepared and delivered on time.
You don't have to take on Big Pharma by yourself.
Form a team with McIntyre Law and give yourself the best chance of winning your Xarelto lawsuit. Together, we'll get the compensation you deserve.
What is a contingency fee?
When a lawyer works on a "contingency fee" basis, they're agreeing to accept a fixed percentage of any monetary rewards from your lawsuit to cover their legal fees. If there are no rewards from the case, you don't pay the lawyer. We get paid if, and only if, you do.
The Statute of Limitations for Xarelto Lawsuits
The statute of limitations for filing a Xarelto lawsuit varies from state to state. Most state laws start the clock at the moment you knew, or should have known, about your injuries. But even that depends on the type of claim being made. The best thing you can do is contact a Xarelto attorney. They can figure out whether you have a legal basis for filing a Xarelto lawsuit.
What compensation can I get from a Xarelto lawsuit?
Courts or juries decide how much compensation to award victims who win their Xarelto lawsuit. Often, awards include medical bills, pain and suffering, emotional damages, and lost wages. Courts take all of these circumstances into account when deciding on fair compensation that will offset the damages from taking Xarelto. Some of the common types of compensation include:
Cash awards
Hospitalization costs
Surgery costs
Pain and suffering
Lost income
Future expenses
Travel costs for medical visits
Funeral and burial expenses
Working with McIntyre Law
---
The plaintiffs of Xarelto lawsuits argue that the drug's warning labels didn't adequately explain the risks of using the drug. At McIntyre Law, we believe that people facing difficult medical choices should have all the facts—not just the ones the drug companies decide are important. It's our mission to help people who were harmed by Xarelto receive fair compensation for their pain and suffering.
Do you have a case for a Xarelto lawsuit?
If you or a loved one are suffering serious complications after using Xarelto, you may have grounds to file a Xarelto lawsuit. The drug's manufacturer didn't adequately warn patients about the risks of severe bleeding, stroke, hematoma, and other side effects. After contacting McIntyre Law, you'll know whether you're eligible for a Xarelto lawsuit. We provide a free phone consultation that's quick, painless, and informative. There's really nothing to lose, other than the chance to get just compensation for you or your loved one's injuries.
Meet Our Xarelto Attorneys
Let's work together, as a team, to get the justice and compensation you deserve from Xarelto manufacturers.
What is Xarelto?
Xarelto (rivaroxaban) is a blood thinner that decreases your blood's ability to clot. The drug is a factor Xa inhibitor, which interferes with the body's natural blood coagulation process by preventing factor Xa, an enzyme, from working properly. It is considered a fast-acting drug because it doesn't need to be combined with any additional anticoagulants.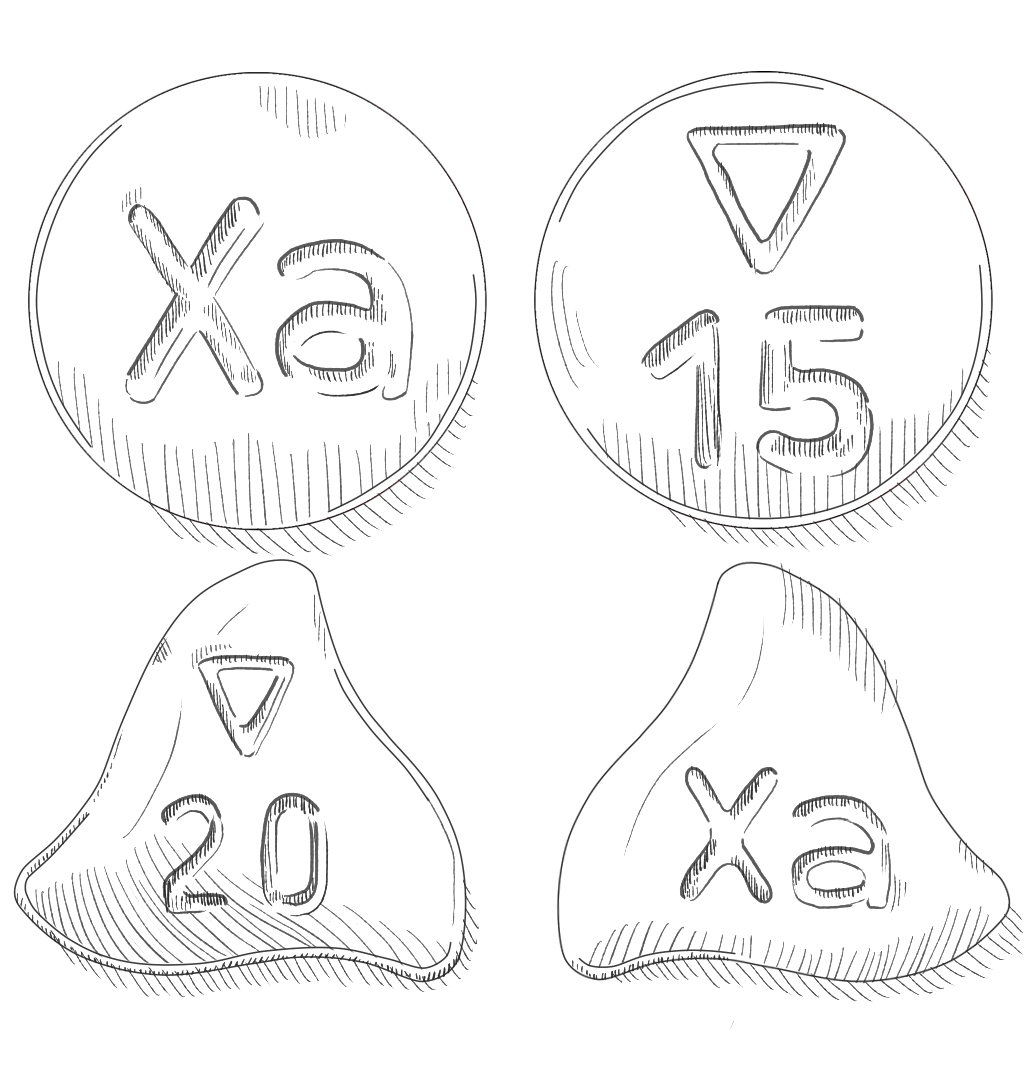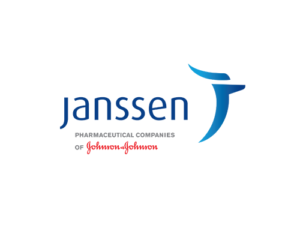 Who manufactures Xarelto?
The German company Bayer AG invented the blood thinning drug rivaroxaban, which now goes by the brand name Xarelto. Today, Janssen Pharmaceuticals (Johnson & Johnson) manufactures the drug. These pharmaceutical companies are listed as defendants in an MDL containing thousands of individual Xarelto lawsuits.
Xarelto Side Effects and Risks
Although Bayer AG, Janssen Pharmaceuticals, and Johnson & Johnson continue to fight existing Xarelto lawsuits, the companies admit that there are life-threatening side effects of Xarelto. Also, unlike the less-expensive drug Warfarin, which is also used to prevent blood clots, there is no antidote for the anti-clotting Xarelto causes. Once bleeding starts, it can be difficult for doctors to stop it.
Possible Side Effects of Xarelto
Increased risk of stroke after discontinuing use of Xarelto
Internal bleeding and hemorrhaging
Spinal/epidural hematoma
Muscle spasm
Bloody, black, or tarry stools
Pink or brown urine
Coughing up or vomiting blood or material that looks like coffee grounds
Frequent nosebleeds
Bleeding from gums
Heavy menstrual bleeding
Weakness
Tiredness
Headache
Dizziness or fainting
Blurred vision
Pain in arm or leg
Rash
Itching
Difficulty breathing or swallowing
Hives
Pain or swelling at wound sites
Source: Medline Plus
Xarelto vs Warfarin
Xarelto and Warfarin are both drugs that reduce the clotting ability of blood and "thin" the blood. Both drugs work by blocking enzymes involved with the coagulation process, but each works slightly differently because each blocks a different enzyme. Xarelto starts to work within hours, while the full effects of Warfarin may take a couple of days. While Warfarin takes longer to work, there has also been an antidote to reverse the effects of the drug in case of complications. With Xarelto, the first antidote was only approved in May 2018, seven years after the FDA approved the drug.
Xarelto Recalls
Despite the serious side effects experienced by Xarelto users and the monetary damages awarded by juries, neither the FDA nor Bayer HealthCare AG have recalled the drug.
Xarelto and the FDA
---
Since the FDA approved Xarelto in 2011, it has monitored both labeling and side effects of this powerful drug.
2011
(July) Xarelto approved by FDA.
2011
(November) The FDA issues the first of 24 revisions to Xarelto's label.
2017
(May) Johnson & Johnson submit application for ongoing use of Xarelto by patients at risk of dangerous blood clots.
2017
(October) Study shows Xarelto no more effective than low doses of aspirin in preventing repeat strokes.
2017
(December) Jury issues $27.8 million verdict against Xarelto manufacturers.
How did Xarelto get approved by the FDA?
Xarelto was developed and patented by Bayer Pharmaceuticals. The FDA approved Xarelto even though there was no Xarelto reversal antidote, meaning that doctors cannot easily stop heavy bleeding in patients once it starts.
When the FDA approved Xarelto for use in 2011, they required that the drug's label include a "black-box warning." This is the strongest warning the FDA requires and signals that the drug has life-threatening side effects. Since 2011, the FDA has required more than 20 revisions to the Xarelto label as patients and doctors have reported new information about the effects of the drug.