Is there currently a class-action Biomet hip replacement lawsuit?
Yes, there's currently a class-action lawsuit against Zimmer Biomet that covers three categories; failure to warn, manufacturing defects and design defects. Some individual cases from a 2014 multidistrict $56 million settlement are still unresolved. Don't let that stop you from seeking compensation for medical expenses or suffering—patients who've suffered complications after receiving a metal-on-metal M2a series hip implant can still pursue individual Biomet lawsuits.
McIntyre Law is an Oklahoma-based legal firm that's currently litigating these types of Biomet lawsuits. Although we're located in the U.S. heartland, our legal knowledge, expertise, and professional reach extend across all fifty states. We believe the best way to win lawsuits is to build close relationships with our clients. Every victim's situation is different, and it's our job to get to know yours. That's why our founder, Noble McIntyre, is available to answer any of your questions or talk about your case.
What to Know Before You File a Lawsuit
---

Anyone considering a Biomet lawsuit needs to consult a legal professional. To properly prepare a legal case, you need to gather your medical records and file necessary court documents. At McIntyre Law, we can help you file court petitions and serve summons to defendants to appear in court. All of this investigation and organization can overwhelm victims who try and handle their own case.
If you're a victim of a defective MoM hip replacement, you have enough on your plate, and the physical and emotional pain can make it difficult to effectively prepare your own case. That's why it's smart to hire a legal team to do the heavy legal lifting. With professional Biomet attorneys by your side, you can level the playing field against large corporations with enormous financial and legal resources. Bringing your own legal team to court substantially improves your chances of getting compensation for your damages.
What is a contingency fee?
When a lawyer works on a "contingency fee" basis, they're agreeing to accept a fixed percentage of any monetary rewards from your lawsuit to cover their legal fees. If there are no rewards from the case, you don't pay the lawyer.
We get paid if, and only if, you do.
The Statute of Limitations for Biomet Hip Replacement Lawsuits
You should start your Biomet lawsuit as soon as you suspect you're suffering complications from one of their defective devices. The deadline to file your lawsuit could be getting closer than you think. Statutes of limitations differ depending on where you live. In most states, it's one or two years from the time you know (or should have known) about your injuries. But to be sure, it's best to contact an attorney who can find your specific model of hip replacement implant, check your state's statutes, and legally document when you first discovered your symptoms. Your suffering doesn't have a timeline, but your Biomet lawsuit does.
What compensation can I get from a Biomet hip replacement lawsuit?
The types of compensation you can receive from a Biomet lawsuit depends on your specific situation and where you live. An attorney will be able to explain your situation after they've reviewed your claims. They will also be able to fully present your specific case, which is crucial to getting every dime of compensation you're entitled to. McIntyre Law makes sure all of your damages are accurately and thoroughly represented in court. Here are some types of compensation courts are awarding victims of MoM hip implants:
Cash awards
Reimbursement of current medical expenses
Subsequent hip replacement procedures
Lost wages
Working with McIntyre Law
---
At McIntyre Law we care about getting justice for every victim of a defective Biomet hip replacement. Cash settlements and court awards help our clients repair the damage done to their bodies and lives. They also send powerful messages to big corporations who put profit over the safety of patients or try to avoid responsibility for their defective products. So, winning your case is a win for all victims. When you work with McIntyre Law, you're getting an experienced, committed team of legal professionals who always put you and your Biomet lawsuit first.
Do you have a case for a Biomet hip replacement lawsuit?
Anyone who has received a Biomet M2a system hip replacement and experienced complications is a good candidate for a Biomet lawsuit. There are thousands of cases across the country still pending, and it's never a waste of time to talk with an attorney about your situation. Firms like McIntyre Law who work on a contingency fee basis will only take your case if they think you have a good chance to win. Plus, they have the knowledge and skills to get your lawsuit started before the statute of limitations runs out.
Meet Our Hip Replacement Attorneys
We're currently litigating Biomet lawsuits. Let us add yours to our list of cases won.
Types of Biomet Hip Implants
Biomet produces a number of hip replacement and resurfacing products, including femoral heads, acetabular shells, and liners. However, the two components currently subject to multidistrict litigation are the company's M2a Magnum femoral head and the M2a Acetabular shell. Both are components of a metal-on-metal hip implant, a device type connected with complications like metallosis (metal poisoning) or necrosis (dead tissue). These components can cause serious medical conditions that can require hip revision surgery:
M2a Magnum
The Biomet
M2a Magnum
has a large metal femoral head made from an alloy of cobalt, chromium, and molybdenum. The device is intended for non-cemented hip replacements and revision procedures. In addition to metallosis, other complications with the M2a Magnum include inadequate positioning, loosening, fracture of the head, and joint dislocation.
M2a Acetabular
The Biomet M2a Acetabular system consists of a titanium outer acetabular shell with a cobalt alloy metallic bearing for metal-on-metal articulation. The Acetabular system is also intended for non-cemented hip replacements and revision procedures. Common problems reported include metallosis, necrosis, fracture, impingement, and bearing failure.
Source: FDA Website
Are there other hip implant lawsuits?
Biomet is only one of several MoM hip implant manufacturers facing multidistrict litigation for defective devices. You may still be eligible to file a lawsuit if your hip implant was manufactured by any of these other companies.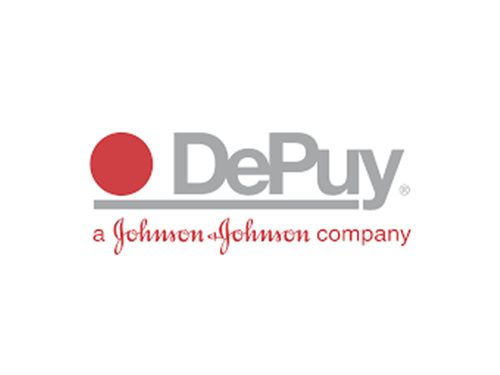 Depuy Lawsuits
Makers of the Pinnacle and ASR models of hip replacement implants.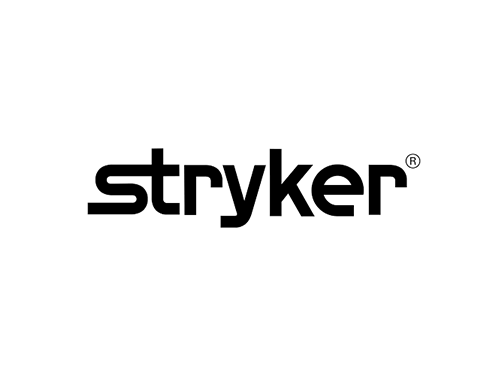 Stryker Lawsuits
Removed its Rejuvenate and ABG II models from the market In 2012.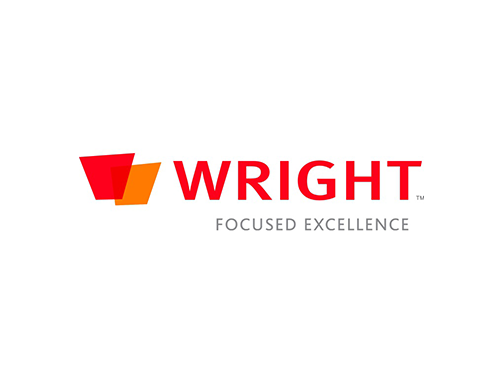 The company settled with a California patient for $1 million in 2015.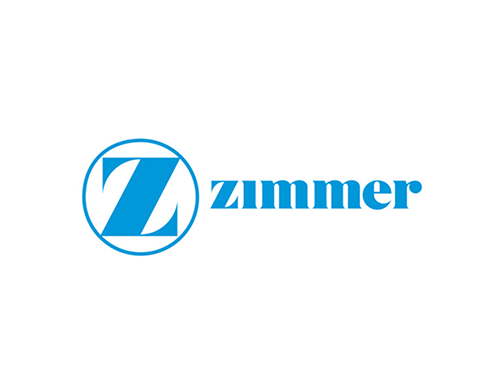 Zimmer Lawsuits
(Now Zimmer Biomet) Recalled its Durom cup and settled an MDL in 2016.
Biomet Hip Replacement Complications and Side Effects
The M2a systems are metal-on-metal construction that use metal alloys designed for strength and durability. But these devices aren't perfect. Aside from fracturing, dislocating, or completely failing, MoM hip implants can also lead to a host of other side effects and complications. As the metal surfaces grind against one another over time, small flakes and metallic ions can be released into the surrounding tissue and bloodstream. This can cause metallosis, metal poisoning, and/or death of the tissues and bone surrounding the implant. Complications and side-effects from a failing Biomet hip symptoms include: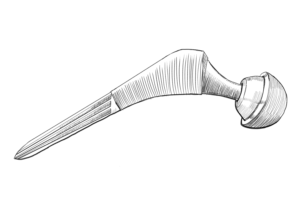 Reported Biomet Implant Injuries
Headaches
Anxiety
Irritability
Fatigue
Ringing in the ears
Rashes
Shortness of breath
Cognitive decline
Pain in the hip, leg, or groin
Pain when standing or weight bearing
Buttock pain
Severe start-up pain when walking
Pain from seated position
Swelling at or near the hip joint
Limping or a change in walking ability
Popping, grinding, clicking from the hip joint
Source: FDA Website
Biomet Hip Implant Recalls
Since 2001, Biomet has recalled two orthopedic implants due to high fracture rates and mislabeling of sizes.
Zirconia ceramic femoral heads
Tibial Bearing ARCOM UHMWPE
Despite thousands of lawsuits and patient complaints to the FDA, Biomet has yet to issue similar recalls for either the M2a Magnum or M2a Acetabular systems.
Biomet Hip Replacements and the FDA
---
So far, the FDA has overseen only two major Biomet recalls since 2001. However, more are expected as more patients report side effects from their M2a system MoM hip implants.
2001
Recall of zirconia ceramic femoral heads.
2006
FDA approves M2a Magnum.
2008
Biomet recalls Tibial Bearing ARCOM UHMWPE.
2012
Federal Court of Indiana begins multidistrict litigation for M2a Magnum claims.
2014
(February) Biomet reaches $56 million settlement with M2a Magnum plaintiffs.
2014
(April) Zimmer acquires Biomet for $13.4 billion, becoming Zimmer Biomet.
2017
(March) Zimmer Biomet to pay $22 million in a knee injury case in Pennsylvania.
2019
(July) 190 cases still pending in a multidistrict litigation (MDL) in an Indiana federal court.
2022
(August) Zimmer Biomet loses appeal on $3.5M hip implant suit verdict.
How did Biomet hip implants get approved by the FDA?
In 2001, Biomet faced its first major recall of its hip implants after the FDA required eight companies using the French-made zirconia ceramic femoral heads to pull their products from the market. Later, the company moved from ceramic heads to metal-on-metal construction with the approval of the M2a Magnum in 2006. But after the FDA became aware of the potential hazards from MoM devices, the company became the focus of multidistrict litigation in 2012. Two years later, Biomet paid $56 million to settle thousands of lawsuits by victims who were harmed by the M2a systems. Some of these cases are still unresolved as other victims continue to seek justice and compensation. Neither the FDA nor Biomet has yet to recall any of these M2a devices.