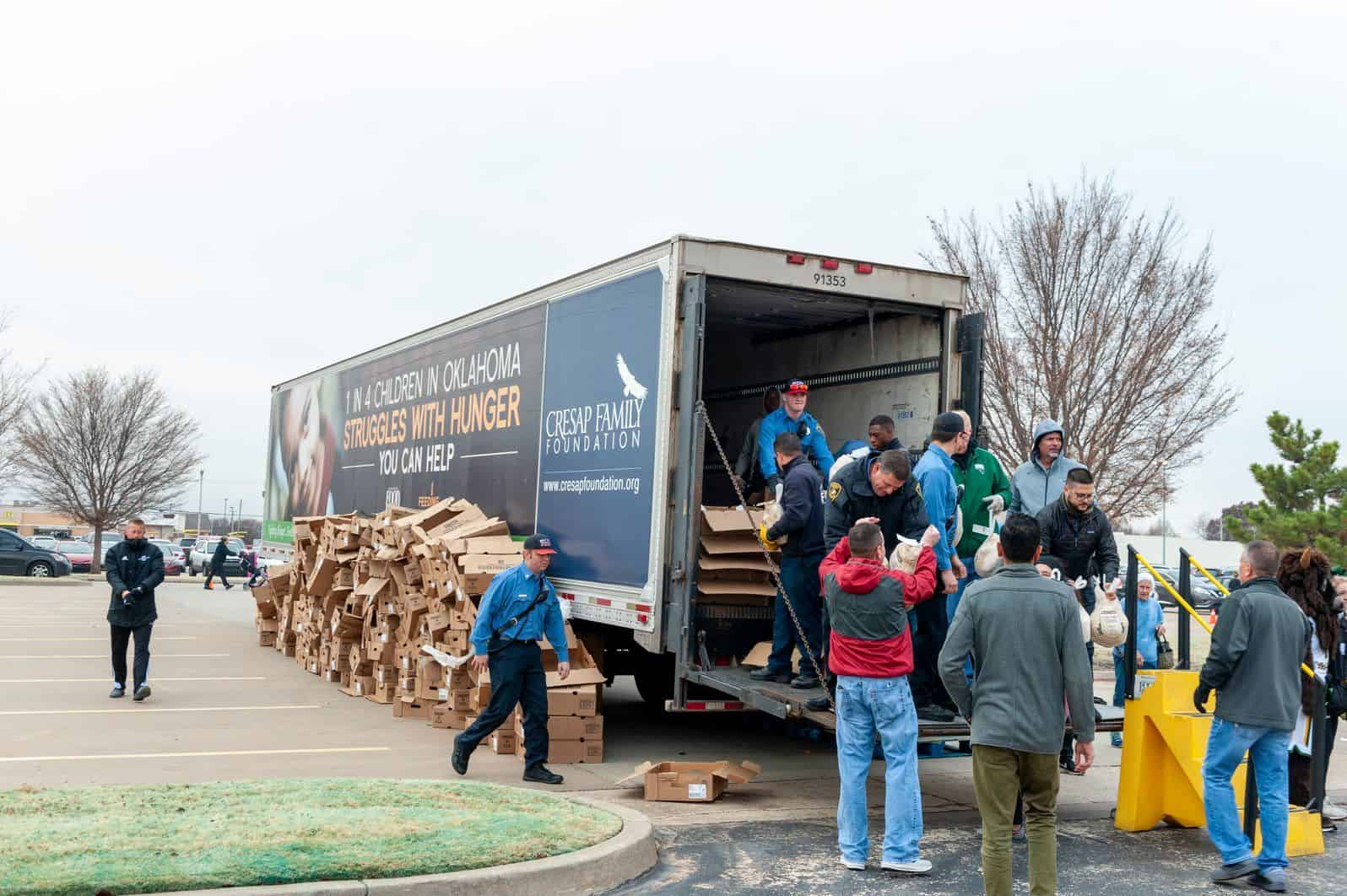 Announcing McIntyre Law's 11th Annual Day of Kindness
Published on November 6, 2020
Join us Friday, November 20, at 9 a.m. for the 11th Annual Day of Kindness! Along with the Oklahoma Association for Justice, Lawyers Fighting Hunger, the Food Bank of Eastern Oklahoma, and more than 100 Oklahoma trial lawyers and law firms, McIntyre Law will distribute free Thanksgiving turkeys for food-insecure families in Oklahoma City. The team at McIntyre Law is honored to once again give back to our community. If your family is struggling to put food on the table this Thanksgiving, we want to help.
The Day of Kindness turkey giveaway location is:
Southern Hills Baptist Church
8601 South Pennsylvania Ave. OKC
How to Get a Turkey in Oklahoma City
There will be 2,000 turkeys available this year in Oklahoma City. Turkeys will be given out on a first-come, first-served basis until they are gone. Preregistration is recommended. By email, please contact Noble McIntyre at firm@mcintyrelaw.com. By text, please text the word "mobile" to 877-664-5454. Or download the McIntyre Law app and click on the turkey in the lower left corner to preregister.
Safety Precautions for Day of Kindness 2020
McIntyre Law recognizes the importance of keeping our participants and volunteers safe, so this year there will be some new safety precautions in place. Masks and social distancing are required. Hand sanitizer will be available, and special precautions will be taken while distributing food so that volunteers and recipients are safely distanced.
Special Guests at the 11th Annual Day of Kindness
The University of Oklahoma will be participating in the event again this year. The Sooner Schooner and the ponies Boomer and Sooner, OU men's basketball coach Lon Kruger, and multiple members of the Oklahoma Baptist University coaching staff will also be in attendance. Oklahoma City Firefighters with the Local 157 will be helping to distribute food.
Other Lawyers Fighting Hunger Locations in Oklahoma
If you can't join us in Oklahoma City, Lawyers Fighting Hunger has three additional locations in Oklahoma:
Tulsa: November 14 (by preselection only), begins at 8:30 a.m. 
Iron Gate parking lot at 2nd St. and Elgin Ave.
Volunteers will be assembling 1,000 bags of groceries to go with the 5-pound bag of potatoes and turkey, starting at 8:30 a.m. There will be 1,000 turkeys and 1,000 bags of groceries given out total. The 25-plus partner agencies, including Women in Recovery, the VA, EduRec, Aruba, Cura for the World, Parkside, Emergency Infant Services, Iron Gate, and many more, will pick up all bags, turkeys, and potatoes on Saturday. The remainder of distribution for the families who have preregistered through Iron Gate will be done at their drive-through program the following week on Monday, Wednesday, and Friday.
Mustang: November 20, begins at 10 a.m.
1116 W. State Hwy 152 (Bridge Church)
There will be 100 turkeys available.
El Reno: November 20, begins at 10 a.m.
415 S. Rock Island Ave. (El Reno Elks Lodge)
There will be200 turkeys available.
Donations to Fight Hunger in Oklahoma
Lawyers Fighting Hunger events connect donors to local organizations who lead the fight against hunger in Oklahoma. Giving this year exceeded $80,000, which brings the total funds donated by Oklahoma plaintiff trial lawyers over the past 11 years to just over $935,000.
If you wish to donate, go to the Lawyers Fighting Hunger website to learn how.
We look forward to once again serving and celebrating with our community. See you there! And happy Thanksgiving!
Personal Injury Resources
---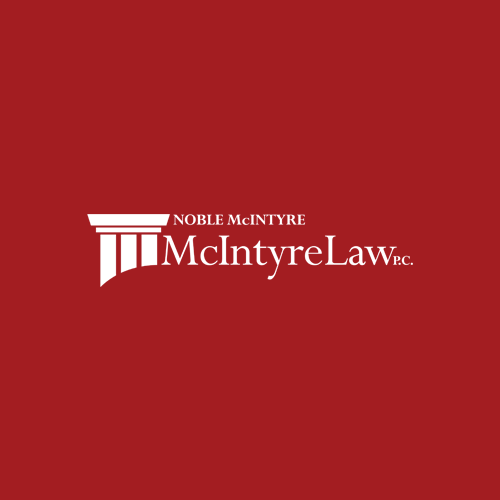 The legal team at McIntyre Law has more than 90+ years of experience representing those injured in accidents or harmed by dangerous drugs and medical devices. The team's experience ranges from representing plaintiffs in individual lawsuit to overseeing mass torts like class-actions and multidistrict litigation.
---