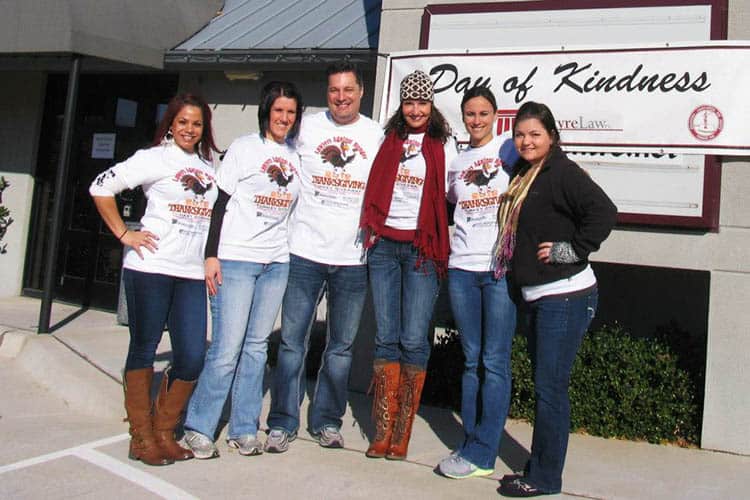 McIntyre Law's 3rd Annual Day of Kindness
Published on November 20, 2012
"My family and I are going to have a good thanksgiving again this year thanks to McIntyre Law. Last year you provided the meat for our dinner as well. It is amazing how much one turkey does for our whole family. God bless all of you for making my life less stressful. Thank you," wrote one of the participants in the McIntyre Law 3rd Annual Day of Kindness. This past Thursday, November 14, 2012 McIntyre Law gave away thousands of turkeys to hungry Oklahomans outside of our Oklahoma City office.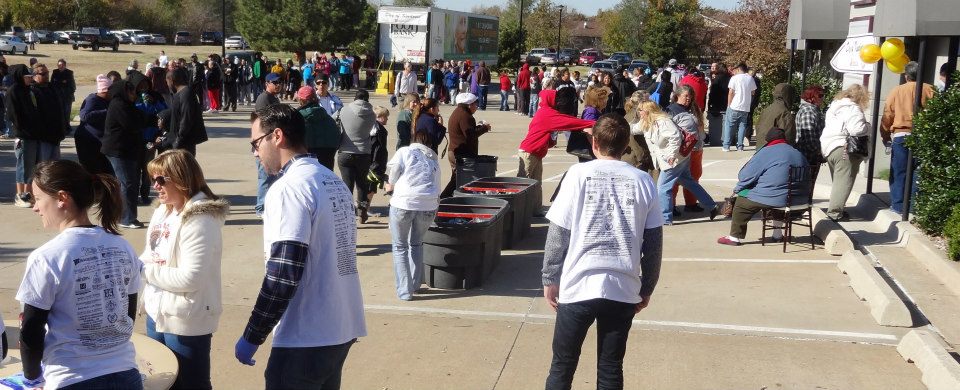 One in six Oklahomans struggles with hunger every day. This year, in connection with the Regional Food Bank and Lawyers Against Hunger McIntyre Law was able to give away a record number of turkeys, and help feed more needy Oklahomans than we had ever dreamed possible even a few years ago. Over this past weekend, over 5,000 turkeys were given away across four sites. Lawyers Against Hunger, and the individual attorneys involved worked hard to raise over $78,000 towards the goal of increasing the number of turkeys given away, and the number of families helped.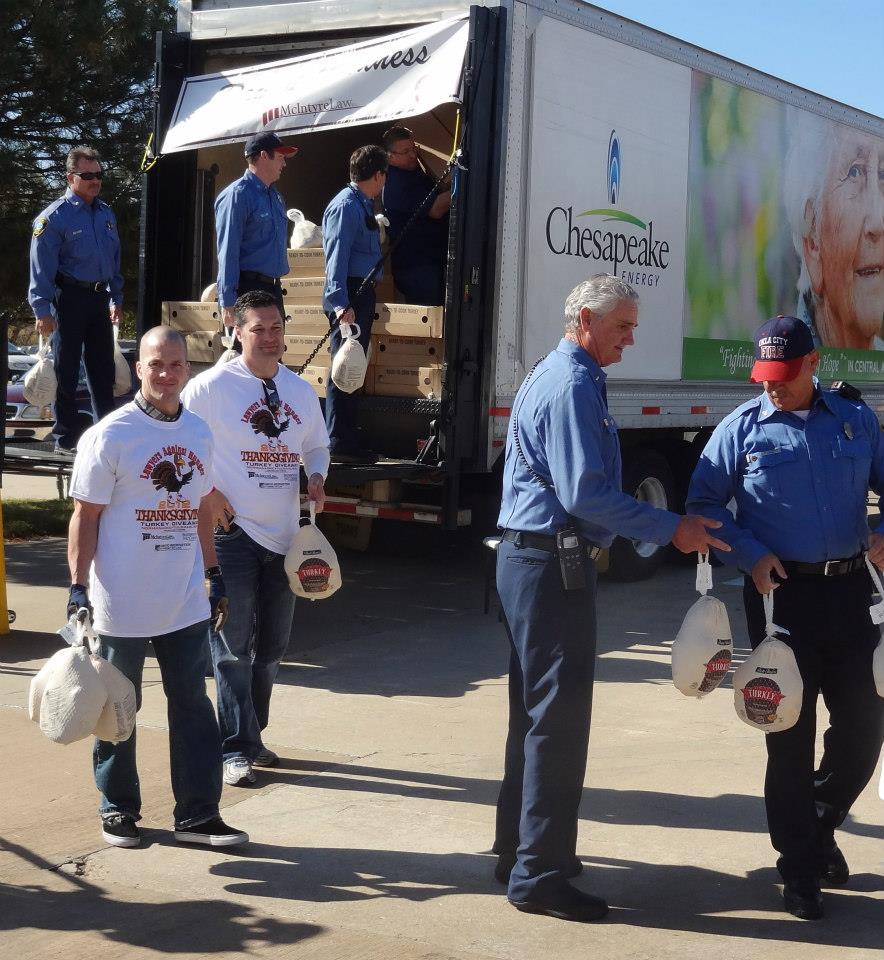 The turkey give-away began about 11 a.m. Thursday at the McIntyre Law Firm near SW 86th and Western. Thousands of families were already lined-up and waiting for a turkey by 9 a.m., even though the registration began at 11 a.m., and turkeys weren't distributed until noon. The lines of people, and the backed up traffic only confirmed what a need there is in this city.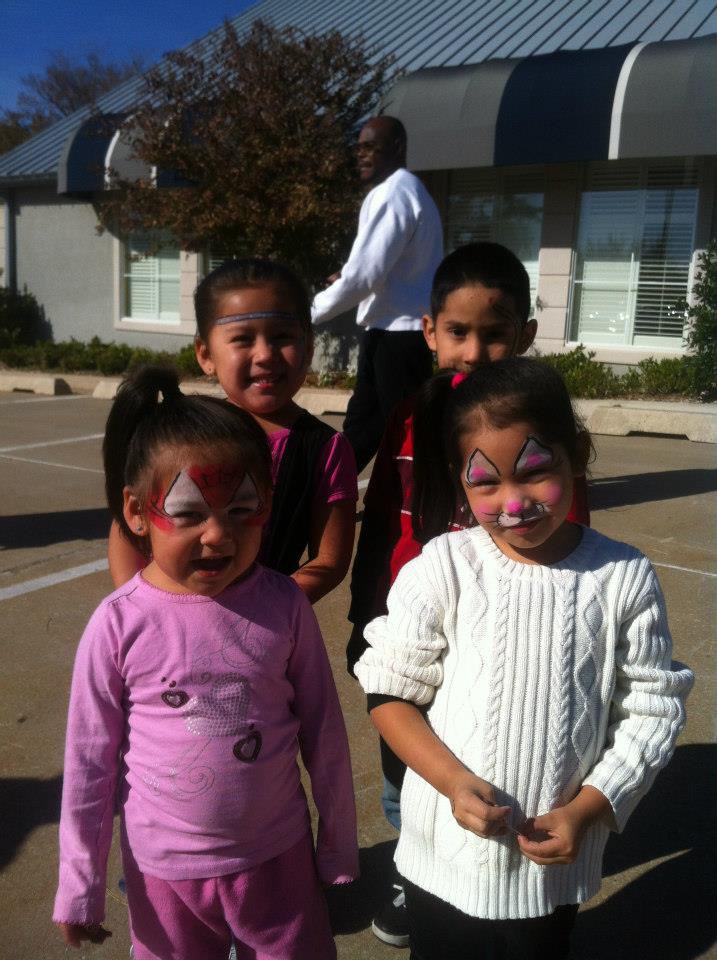 There is a lot of hunger in Oklahoma, and everyone at McIntyre Law feels fortunate that we have the privilege of helping those in need. The line formed early, but spirits were high, and the gratitude was overwhelming. Some families waited hours for a free turkey, a box of traditional thanksgiving sides, and free hamburgers for lunch. Every family has its own story of struggles great and small. It's an honor to be able to lighten that load for them each, if only a little bit.
While we know the individuals who received a turkey feel blessed, we often wonder whether they know how much they have touched and blessed our lives. The attorneys and staff at McIntyre Law are blessed in that our eyes are opened to the broken hearted and we hope that the needy in our community know they are not forgotten.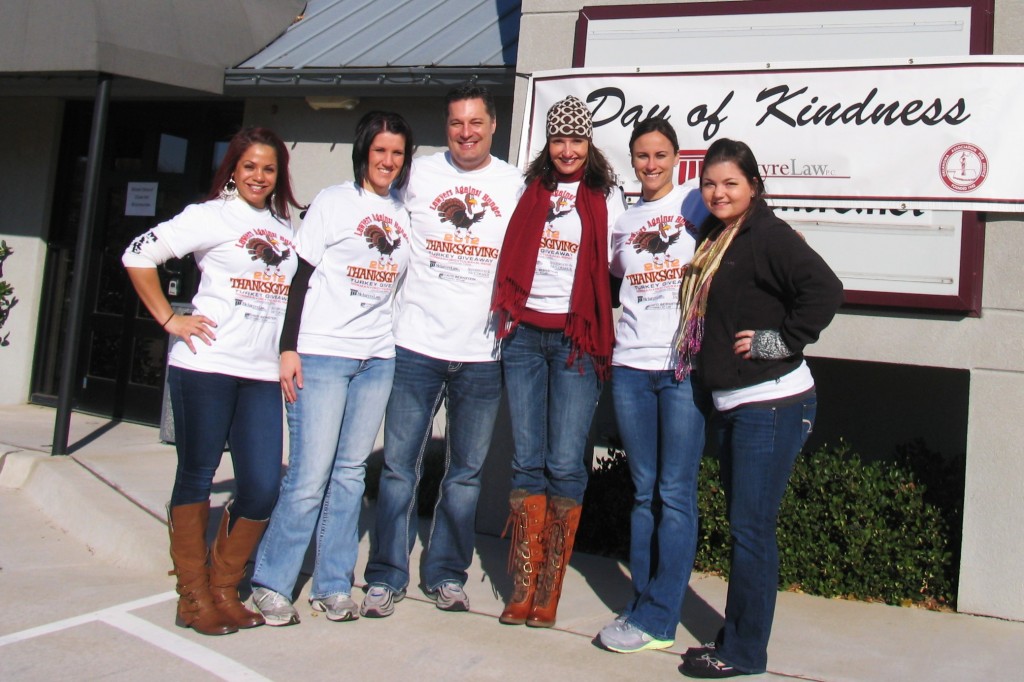 Thank you to everyone who contributed any amount, and thank you to everyone who came out and brightened our day.
More Photos and Video from McIntyre Law's 3rd Annual Day of Kindness
Personal Injury Resources
---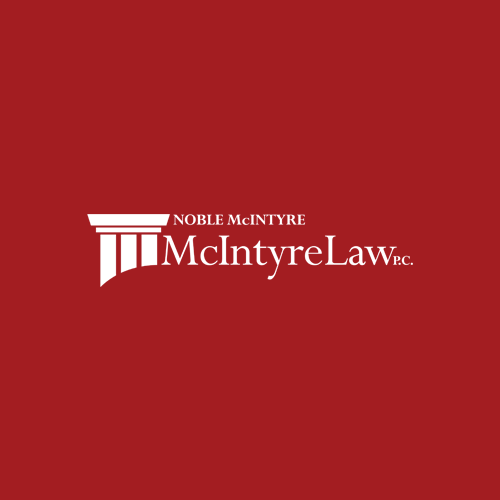 The legal team at McIntyre Law has more than 90+ years of experience representing those injured in accidents or harmed by dangerous drugs and medical devices. The team's experience ranges from representing plaintiffs in individual lawsuit to overseeing mass torts like class-actions and multidistrict litigation.
---