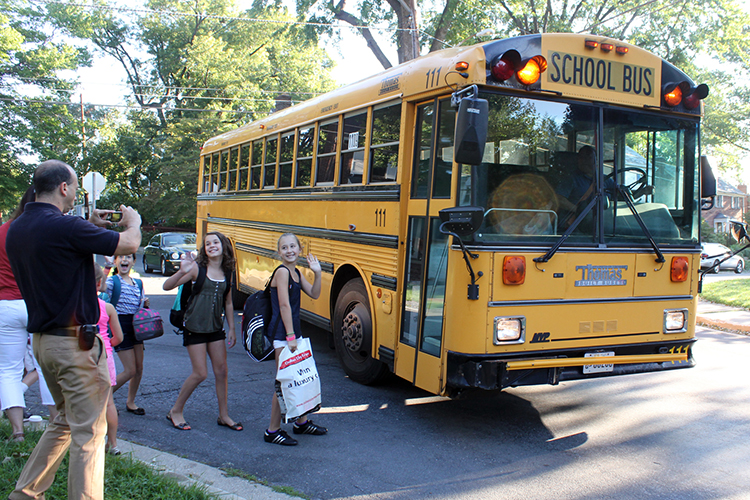 Back to School Safety, Part I: School Bus Safety Tips
Published on August 12, 2014
Whether you're sorry to see the long summer days draw to a close, or you're breathing a sigh of relief that the kids are finally going back to school, one thing is for sure: You're about to see many more school buses traveling your local streets, and everyone — parents, students, bus drivers and allmotorists — need to take some extra precautions.
Motorists Safely Sharing the Road with School Buses
School buses are the safest way for children to travel to and from school. The National Highway Traffic Safety Administration (NHTSA) has said that children on a bus are 13 times safer than children in passenger vehicles and 10 times safer than children walking to school. However, the most dangerous part of riding the bus to and from school is the time when students are getting on and off the bus. Most school-bus related injuries and fatalities are caused when motorists illegally pass a stopped school bus.
Here are some laws and procedures that you need to know about sharing the road with school buses:
It is illegal to pass a school bus that is stopped to load or unload children.
Yellow flashing lights on a school bus tell you that it is preparing to stop to load/unload children. Red flashing lights and an extended stop sign tell you that the bus is stopped and children are currently getting on or off the bus.
On undivided roads, traffic traveling in both directions must stop when children are getting on or off the bus. Although in some states, traffic approaching a school bus from the opposite direction on a divided road is allowed to pass, all states require that traffic traveling in the same direction as the bus is required to stop, even on a divided road, as children are getting on and off the bus.
Children are in the greatest danger of being hit within 10 feet around the bus. You must stop your car far enough from the bus so that children have plenty of space to safely board and exit the bus.
Never pass a school bus on the right! It is illegal and can be very dangerous!
Remember that children are unpredictable. Especially because they exit school buses in areas that are familiar to them, they are likely to ignore hazards, daydream or be otherwise distracted. Young children are likely to forget to look both ways when crossing the street, so be extra alert when children are boarding and exiting school buses nearby.
Safety Tips for Your Child When Riding a School Bus
Of course, we would love to believe that all motorists will be as careful as we'd like when our children are getting on and off the school bus. Sadly, that's not always the case, so it's important that you share some basic safety precautions with your child so that he can be prepared for waiting for the bus, walking to and from the bus stop and boarding and exiting the bus.
Children should board and exit the bus at locations that are safe for access to the bus or access to the school. If you believe that your child's bus stop is hazardous, please call the school and discuss it with an administrator or the school bus driver.
Teach your child to wait for the bus to make a full stop before approaching or stepping off the curb.
Be sure that if the child needs to walk near the bus or cross the street, he can see the driver at all times (so that the bus driver can see the child, too).
If the child must cross the street, teach him to be sure to look both ways just in case the traffic doesn't stop as it should (also, your child should wait for the driver's signal before crossing).
Children should be reminded to stay in their seats while the bus is moving. If the bus is equipped with seat belts, all children should be encouraged to wear their seat belts on the bus, just as they would in a car.
Be sure to check back in with us over the next few weeks as we continue our Back to School Safety series!
References: National Safety Council, American Academy of Pediatrics
---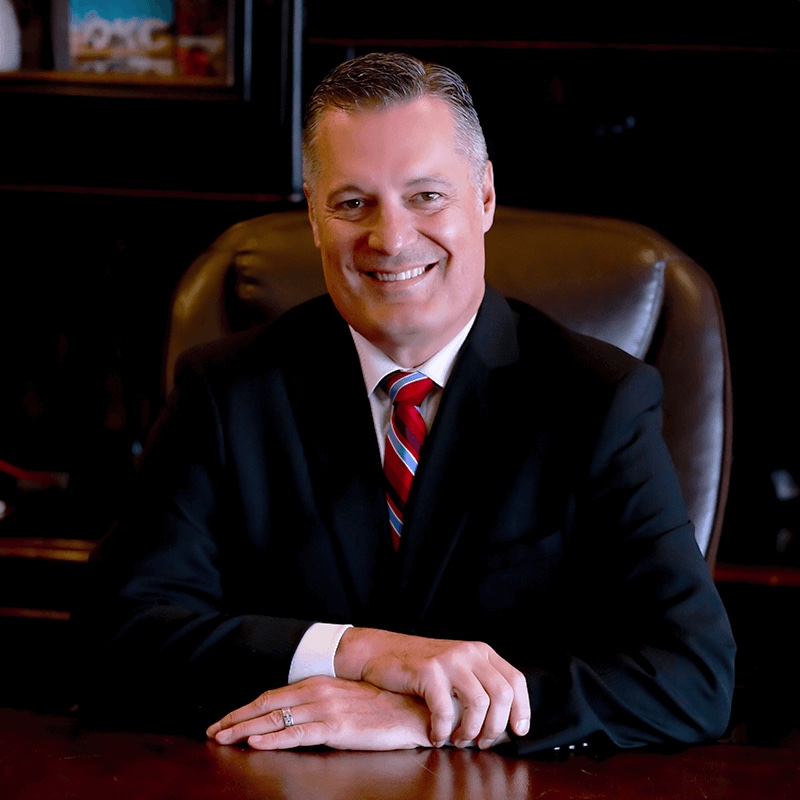 Noble McIntyre began practicing law in Oklahoma in 1995, and has spent his entire career exclusively devoted to representing the injured. Noble has built McIntyre Law into a practice that represents clients nationally in mass tort cases, as well as those injured in his cherished home community of Oklahoma. He leads a practice dedicated to obtaining just outcomes for the injured and his team has obtained multi-million-dollar settlements and judgments for clients.
Read more about Noble McIntyre
.
---
Contact us today for a free consultation
Leave a Comment