Boo! Staying safe on Halloween
Published on October 29, 2013
For some, Halloween is the most fun night of the year. Adults and kids alike love spooky decorations, creative costumes and arriving home with a haul of candy. It's not all merriment, however. There are safety considerations that should be top of mind: First, adults need to remember that the holiday is shared with little ones. Young children are likely to be running around outside long after dark and it's important to keep their safety (and yours) in mind. Second, although there's fun to be had, the dangers are about more than the old urban legends about razor blades hidden in candy – even fun-loving adults should be cautious about Halloween-related traffic safety.
Whether you've got a little monster or you're heading out for some sophisticated adult fun, here are a few ways to help ensure that the holiday will end on as a high a note as it began:
Be sure that costumes fit properly. Masks and shoes, especially, should fit comfortably to avoid the risk of trip and falls.
If your costume involves swords or knives, have them be short, soft and flexible. Also, it's a good idea to avoid carrying anything resembling a firearm.
Test your makeup ahead of time! Try any facepaint or makeup on a small patch of skin to make sure that it's not an irritant. Regardless of how tired you are, it's a good idea to wash off any face makeup before you go to bed (especially for kids with sensitive skin).
If you're going to be trick-or-treating, use reflective tape or glow sticks to allow drivers to see you and your children more easily.
Be wary of decorative contact lenses (also known as fashion contacts, Halloween contacts, color contacts, cosmetic contacts or theatre contacts). They are medical devices and are regulated by the FDA. Contacts should not be obtained from a novelty or Halloween store, and they should only be purchased with a prescription. Wearing any kind of contacts has risk, but the risk is lessened when use is overseen by a licensed medical professional. Risks can include corneal abrasions, allergic reactions, decreased vision, infection and blindness.
Trick-or-treating safety tips:
Children should not trick or treat alone. Young children should only go out with adult supervision; older children should travel in groups.
Candy should be examined by an adult before it is opened to make sure that it is factory-wrapped and that no tampering has occurred.
Trick-or-treaters should use sidewalks and crosswalks when available. In neighborhoods without designated walking areas, they should walk on the correct side of the street and be sure to look both ways when crossing. It's always a good idea to use flashlights when trick-or-treating.
Never enter a stranger's home, and stop only at homes that are well-lit.
For homeowners expecting trick-or-treaters: Avoid having lit candles or luminaries near the door where trick-or-treaters are likely to walk. Also, keep all walking areas well-lit and free of debris like leaves, sticks or snow. Finally, keep pets indoors and/or restrained so that they cannot become spooked and bite a costumed visitor.
Halloween traffic safety tips from AAA Oklahoma:
Drive slowly in residential neighborhoods and be extra cautious when obeying traffic signs and signals. Drive at least five miles per hour below the posted speed limit during the times when children are likely to be trick-or-treating.
When entering or exiting driveways or alleys, watch for children crossing.
Drive with your headlights on (even if it's still daylight or dusk) for added visibility.
Look for children outside the scope of where you normally would as you drive; scan yards, porches and walkways as you progress through the neighborhood. Children are likely to be excited, and also might not be observing pedestrian conventions – be sure to be on the lookout for children crossing mid-block or from in between parked cars.
Sources:
---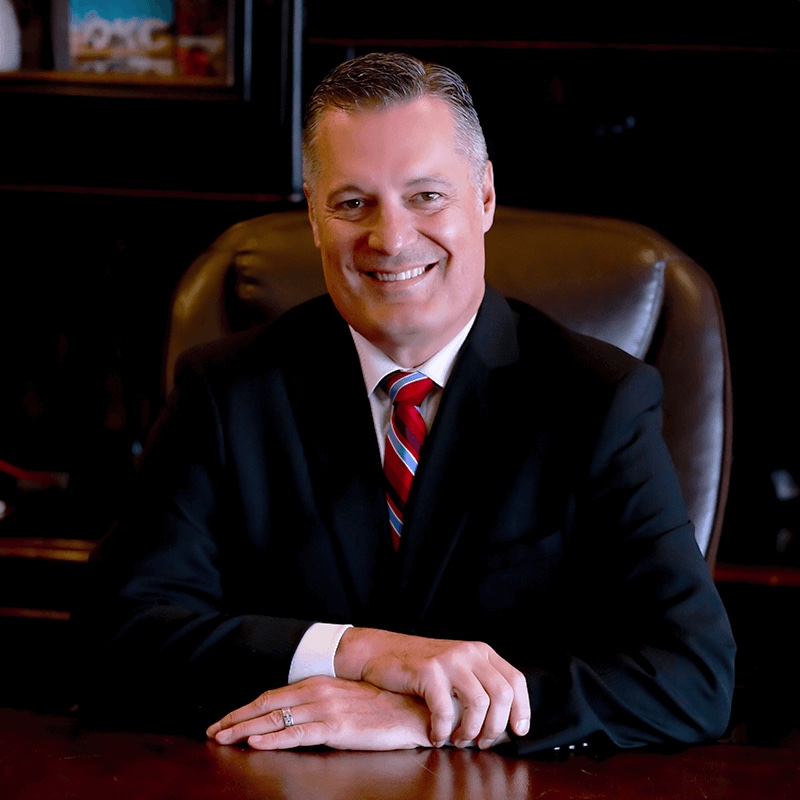 Noble McIntyre began practicing law in Oklahoma in 1995, and has spent his entire career exclusively devoted to representing the injured. Noble has built McIntyre Law into a practice that represents clients nationally in mass tort cases, as well as those injured in his cherished home community of Oklahoma. He leads a practice dedicated to obtaining just outcomes for the injured and his team has obtained multi-million-dollar settlements and judgments for clients.
Read more about Noble McIntyre
.
---
Contact us today for a free consultation
Leave a Comment