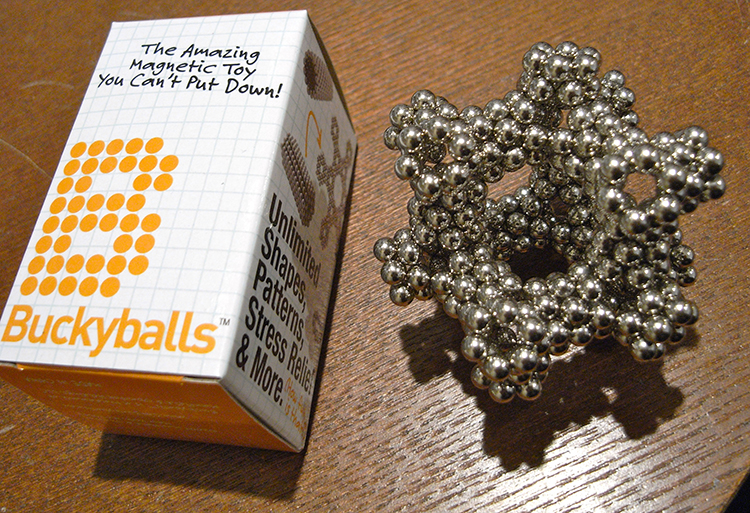 Child's Play: A Look at Dangerous Toys
Published on July 15, 2014
Childhood should be a fun and worry-free time… for kids, that is. As parents, we're always trying to make sure that we're doing the right things so that our kids grow up safe and healthy. We focus on child safety seats in the car, eating healthy foods, and making sure they don't get a sunburn — but what about making sure their toys are safe? That's important, too, and there are hazards out there of which you need to be aware.
Buckyballs and Buckycubes
The Consumer Product Safety Commission (CPSC) recently issued a Buckyballs recall, which affects both the popular Buckyballs and also Buckycubes. These are high-powered magnet sets that have injured children and teens when the tiny magnets were ingested. Although marketed as a desk toy for adults, they are attractive and fun for kids. However, these magnets are more powerful than typical magnets because they are made from rare-Earth elements. The reason why these are particularly harmful if swallowed is because the magnets attract each other in the intestines, which can cause blockages, tissue damage and perforation if a child swallows multiple magnets.
One pediatric gastroenterologist from Texas Children's Hospital said that although kids swallow lots of things that they shouldn't, these magnets are more dangerous than other items. One child consumed Buckyballs thinking that they were cake decorations, and another swallowed them after pretending that they were tongue piercings. Apparently, the fact that these toys have strict warning labels on the packaging doesn't matter, because parents rarely read the warnings.
Buckyballs aren't the only harmful magnetic toys; many recalls cropped up for various sets like Magnetix after a 20-month-old boy died from swallowing magnets that had fallen out of a set. The Centers for Disease Control and Prevention has published an article on magnetic toy hazards for children.
Other hazardous toys
Magnets aren't the only hazard of which you should be aware. The U.S. Public Interest Research Group publishes its annual "Trouble in Toyland report, which sets forth specific toys that might be hazardous in a given year. This includes toys with choking hazards, lead, magnets, cadmium, phthalates, and toys that are so loud as to be harmful to your child's ears.
Did you know that balloons cause more choking deaths than almost any other children's product?
Ultimately, it's up to you to be sure that the toys you're giving your child are safe with which to play. One rule of thumb is that if you can fit a toy through the opening of a toilet paper roll, then it's a choking hazard for a child under three years old. While you can't tell by looking if toys or play jewelry contain lead, cadmium or phthalates, packages are often marked that they are lead- or phthalate-free. You can also look for toys that meet ASTM standards for safety. Small children should only play with magnets under careful supervision, and only those that are large enough that they cannot go into a child's mouth.
At McIntyre Law, P.C., we take product safety very seriously. If you think that your child has been injured by a dangerous toy, call us at (877) 917-5250 for a consultation.
---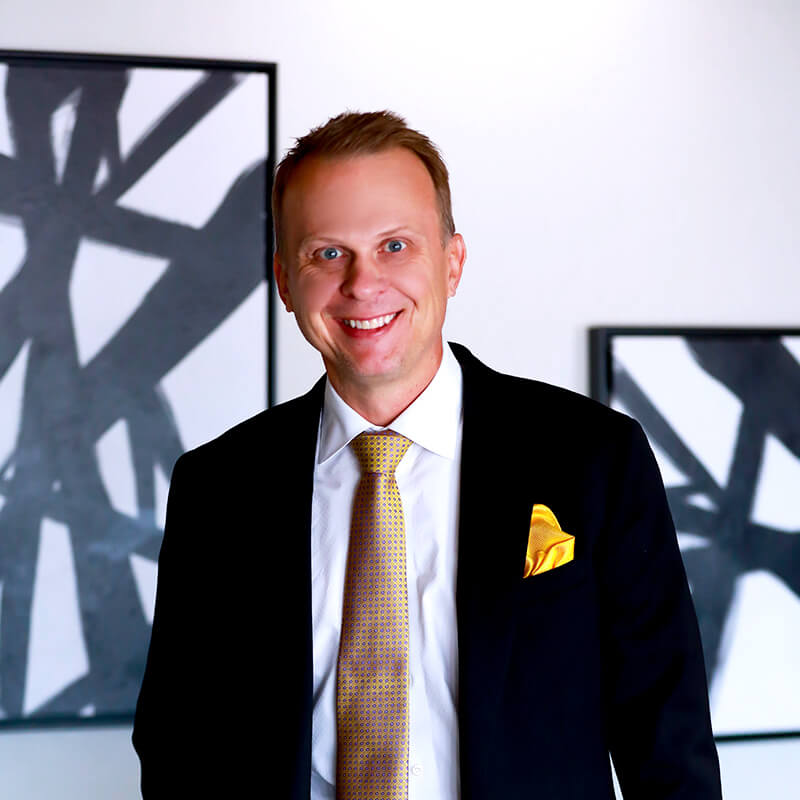 Jeremy Thurman has been practicing law since 2002, and spent his first two years in practice with an insurance company defense firm. He joined McIntyre in 2004 and draws on his previous experience with insurance companies to represent plaintiffs in personal injury and mass tort cases. His primary areas of practice include auto negligence, medical malpractice, defective drugs, and nursing home negligence.
Read more about Jeremy Thurman
.
---
Contact us today for a free consultation
Leave a Comment