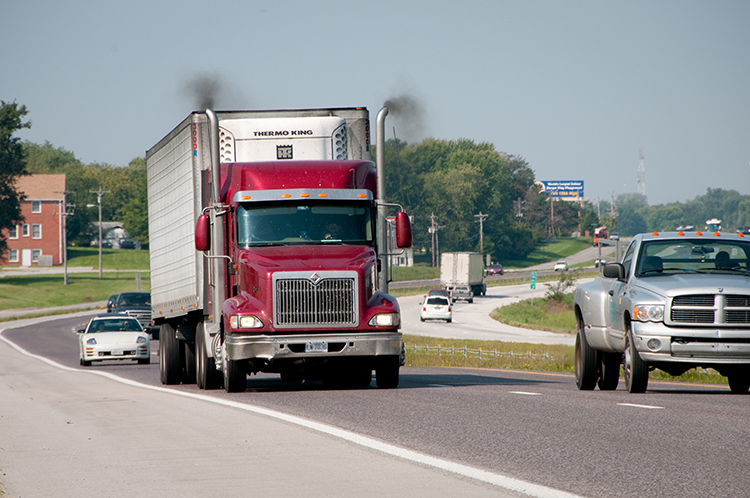 Distracted Driving – Investigation into Trucking Collision with North Central Texas College Softball Bus
Published on September 29, 2014
Interesting details coming from the live stream on KOCO of the Oklahoma Highway Patrol's news conference regarding the tragic accident on Interstate 35 that claimed the lives of four athletes from the North Central Texas College. If you follow these types of tragic semi accidents, you will know that a northbound tractor trailer crossed over the median and struck a bus carrying a softball team from North Central Texas College. According to reports, along with the four (4) deceased players numerous others young adults were injured. Fox News has reported the following regarding the investigation:
Right now, it's being investigated like a homicide," Hampton said, adding that both drivers will undergo standard toxicology tests. Hampton said details of the crash were still not known but "something happened to cause (the semi-tractor driver) to depart the roadway and impact the other vehicle.
After listening to the Oklahoma Highway Patrol's news conference, it appears driver distraction remains a focus of the investigation. In the news conference Trooper Hampton mentioned that the driver of the semi made a statement that he was distracted. However, the trooper also stated that no findings at this point have been made and the Oklahoma Highway Patrol is continuing its investigation. I have had the unfortunate opportunity to represent several family members of individuals who have been killed in traffic collisions on Oklahoma highways as a result of crashes involving tractor-trailers. I am well versed in the procedure that the Oklahoma Highway Patrol will employ and what investigators (both criminal and civil) will be looking for in this tragic collision. Before I discuss what investigators are looking for, you will note that I have not and will not use the word "accident." "Accident" is a term reserved for wrecks in which nothing could be done to prevent the crash. In almost every commercial trucking collision, there are steps that could have been taken by the driver and/or trucking company or other parties to prevent the collision. In this instance, common sense tells us that this collision was preventable by the semi staying it's the northbound lane of traffic. Typically, in any fatality collision, the Oklahoma Highway Patrol will attempt to perform a thorough reconstruction of the wreck. In this matter, they will most likely do the following:
The driver of the semi and bus will have to submit to toxicology tests within hours of the collision.
Interview all potential witnesses.
Interview the semi driver at the scene and then do a follow up interview.
They will interview the driver of the bus and do a follow-up interview.
They will take accident reconstruction measurements of all skid marks.
They will pull the engine control module ("ECM") from the semi and send it to a lab in Tulsa where they will attempt download information from it. Depending on the make and model of the semi the ECM might contain information regarding speed, braking distances, time from first hard brake and other objective measurables.
They will attempt to look at the semi driver's record of duty status. This might tell them how many hours he had been on duty at the time of the accident.
They will subpoena the cellular phone records of the driver.
Attempt to determine the speed of the vehicles.
Look at the driver's driving history.
Attempt to determine if there were any mechanical defects and/or lack of maintenance that could have contributed to the collision.
Determine if there was any other in cab distractions.
Investigators may also attempt to get QUALCOMM data and satellite data regarding the semi if that data available.
Again, from the media we have learned the driver of the semi crossed over the median (it appears this was not a small median) and drove into oncoming traffic. Also, it is being reported that the driver made an admission at the scene that he was distracted. The National Highway Traffic Safety Administration has defined distracted driving as the following:
While drowsiness and daydreaming can be categorized as inattention, the term distraction as used in this plan is a specific type of inattention that occurs when drivers divert their attention away from the driving task to focus on another activity instead. These distractions can be from electronic distractions, such as navigation systems and cell phones, or more conventional distractions such as interacting with passengers and eating.
So the big question left to be answered is what distracted the driver and how do you determine that. At McIntyre Law, our initial catastrophic investigation team will include not only accident reconstruction experts, but also national recognized human factors experts who have training and experience in dealing with distracted and fatigued driving. Human factors experts allow us to weave together a complete accident reconstruction by providing vital information linking complex events including how the driver perceived and interacted with his or her driving environment. We believe that this method ensures that investigators are able to piece together a true and accurate version of the events leading up to and at the time of the collision.
In the end, this tragic collision most likely could have been prevented. Along with our heartfelt prayers for the deceased and those injured, we hope a thorough investigation allows for continued safety improvements for all motorists. This will most likely mean that this driver is never allowed to drive a commercial motor vehicle again and/or is criminally charged. It also means holding the trucking company accountable depending on their knowledge and/or purposeful blind eye to the dangerous actions of this or other drivers.
---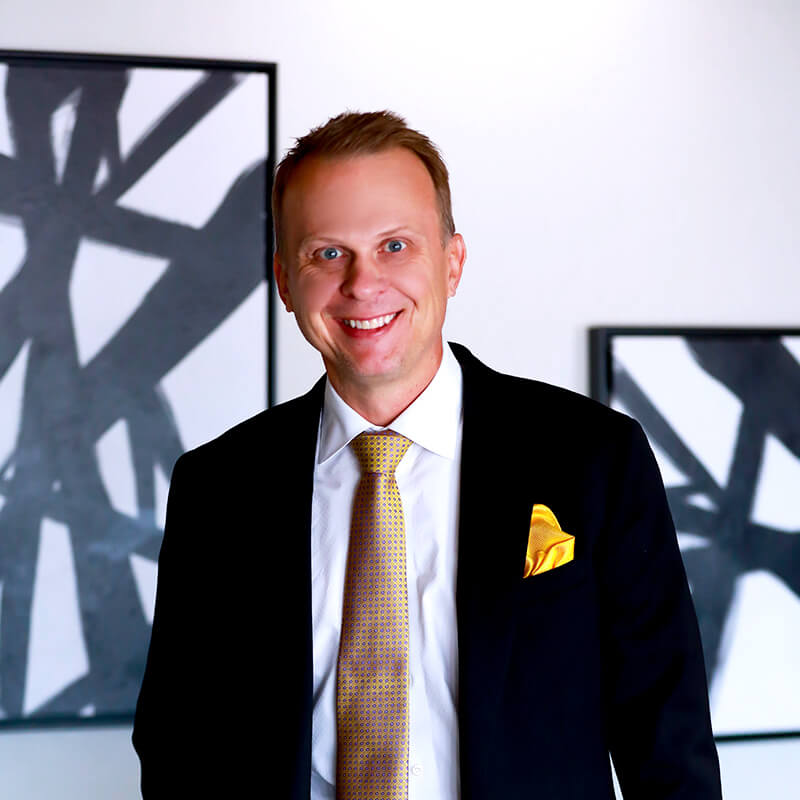 Jeremy Thurman has been practicing law since 2002, and spent his first two years in practice with an insurance company defense firm. He joined McIntyre in 2004 and draws on his previous experience with insurance companies to represent plaintiffs in personal injury and mass tort cases. His primary areas of practice include auto negligence, medical malpractice, defective drugs, and nursing home negligence.
Read more about Jeremy Thurman
.
---
Contact us today for a free consultation
Leave a Comment