McIntyre Law Releases Sixth Annual DUI Report
Published on December 28, 2015
Statistics Show 9% Decrease in Alcohol-related Traffic Fatalities in Oklahoma
It's no secret that DUI, or Driving Under the Influence, continues to be a nationwide problem, and Oklahoma is no exception. The good news is that the number of alcohol-related fatalities on Oklahoma roads has decreased a small amount in the past year. Specifically, the Oklahoma drunk driving statistics show that there were 9 percent fewer alcohol-related fatalities in 2014 than in 2013. While it's encouraging that the number is trending downwards, there is still work to be done — alcohol-related fatalities are preventable. Who can prevent them? YOU. By taking precautions to make sure that you never are drunk behind the wheel, you can be part of the solution.
McIntyre Law's research concluded that the number of fatalities from alcohol-related accidents decreased by 9 percent in 2014. This is not as dramatic a decrease as in 2013, at which time the number of alcohol-related fatalities was down 27% from 2012.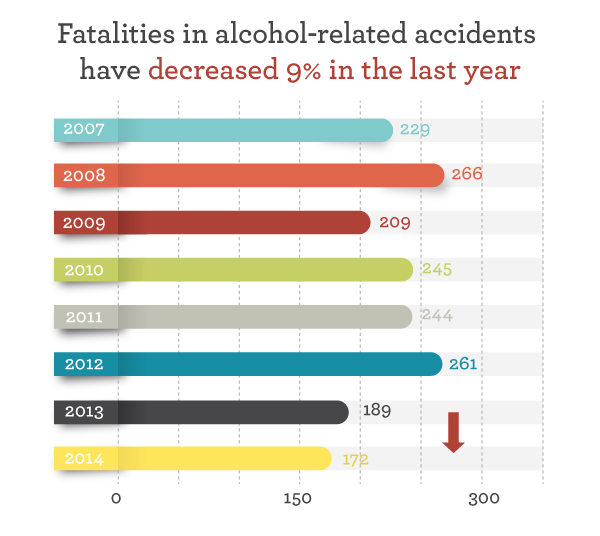 Who is responsible for DUI fatalities and crashes? The research indicates that DUI is not a male- or female-associated issue. Continuing the trends from prior years, the statistics show that while male drivers were responsible for fatalities in 87 percent of the alcohol-related crashes, female drivers were still behind the wheel for a quarter of the alcohol-related crashes (not necessarily fatalities).
Where do the most Oklahoma DUI crashes happen? Between 2006 and 2014, there were the most alcohol-related fatalities in Tulsa and Oklahoma counties — more than 76 fatalities in each. Cleveland and Comanche counties had the next-highest concentration of alcohol-related fatalities.
However, this does not mean that the problem is limited to those counties. On the contrary, Cimarron, Dewey and Seminole counties each saw increases of more than 20 fatalities between those years. In fact, Cimarron county had the greatest number of fatalities relative to its population in the past several years.
McIntyre Law is dedicated to strengthening our community, and that means working with you to keep everyone as safe as possible. If you're heading out and plan to drink, always select a designated driver before the festivities begin. Make sure that person knows that she or he is the designated driver and that she or he is committed to not drinking at all — getting everyone home safely is a big responsibility, so it has to be taken seriously!
The 2014 DUI Report has everything you need to know about Oklahoma drunk driving statistics. Our Community Resources page has even more information about distracted driving, teen driving, drowsy driving, motorcycle accident resources and helmet laws, what to do if you've been a victim of a dog bite attack, and oil field accidents and injuries.
If you or a loved one has been injured as a result of a drunk driving accident, a distracted driver, or any other kind of vehicle or other personal injury incident, the team at McIntyre Law is here to help. Contact us today to see what are your options for a full recovery.
---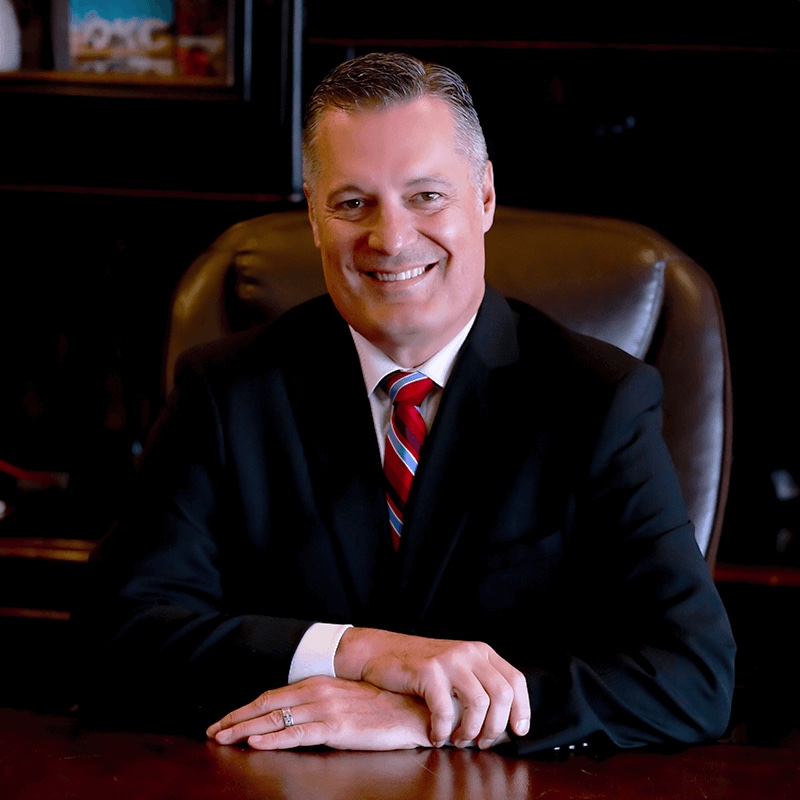 Noble McIntyre began practicing law in Oklahoma in 1995, and has spent his entire career exclusively devoted to representing the injured. Noble has built McIntyre Law into a practice that represents clients nationally in mass tort cases, as well as those injured in his cherished home community of Oklahoma. He leads a practice dedicated to obtaining just outcomes for the injured and his team has obtained multi-million-dollar settlements and judgments for clients.
Read more about Noble McIntyre
.
---
Contact us today for a free consultation
Leave a Comment