Nursing Home Neglect and Elder Abuse
Medical Malpractice on

February 4, 2014
More and more Baby Boomers are being faced with the responsibility of caring for their elderly loved ones — mom, dad, even grandparents. For some, this can mean caring for the elderly relative in your own home, but often that's too much for a family to handle and the emotional, financial, space and other considerations make it more feasible to carefully select a nursing home for your elderly family member's later days.
Nursing home care is expensive, and while you might be choosing the absolute best that's affordable for your family, there are still thousands of elderly people in the United States who fall victim to elder abuse each year. In fact, a recent study by the National Center on Elder Abuse, Bureau of Justice Statistics indicated that nearly 6 million elderly Americans were victims of elder abuse in 2010, which is close to 10% of the elderly population. The majority of these abuse cases were based on neglect, and it was found that 91% of nursing homes are lacking adequate staff to properly care for patients.
Nursing home abuse could be as extreme as assault and battery or rape, or it could be in the form of forced restraint (either physically or medically, i.e. psycho-pharmaceutical drugs not prescribed by a physician). It could also be emotional: insults, humiliation, threatening, menacing, ignoring, disregard or isolation. Finally, nursing home patients can be victims of neglect, which can include withholding food, water, and/or medication, failure to change bedding or take care of personal hygiene needs.
If you're fortunate enough to live close to where your loved one is in a nursing home and can make frequent, unannounced visits, that's a good way to make sure that the patient is being treated as s/he should be. However, if that is not feasible, when you do visit, check for the following signs of abuse:
unusual bruising or bleeding
open wounds, bed sores, cuts
burns or abrasions
sudden and unexplained weight changes
soiling, poor hygiene, smells of urine or fecal matter
infections
hair loss
torn, stained or bloody clothes or linens
listlessness or unresponsiveness
infantile or strange behavior
physical or emotional withdrawal
disappearing personal items
sudden or unusual financial transactions
If you arrive to visit your loved one and you're denied visitation (during regular visiting hours), or if the staff won't allow you to be alone with your loved one, these could be signs that they have something to hide.
If you suspect that abuse is taking place, or if anything seems out of the ordinary, there are steps you can take to ensure that appropriate care is being provided. First, raise these issues to the nursing home's management. They are required by law to address your concerns, and they must have a written policy explaining this. If you're unsatisfied by the management's response, or if you don't see improvement by the next visit, you can contact the National Adult Protective Services Association in your state to file a report. As well, you could call the National Center on Elder Abuse at (855) 500-3537 for additional guidance. However, if you believe that your loved one, or any elderly nursing home resident, is experiencing a serious and immediate threat of harm, don't hesitate to call 911 or your local emergency number for immediate assistance.
If your loved one has been injured in a fall or other accident because of nursing home abuse or neglect, or if you suspect other injury or maltreatment, call the experienced attorneys at McIntyre Law. Our team will assist you and your loved one in handling the indignities that elder abuse can present and will get you the help you need.
---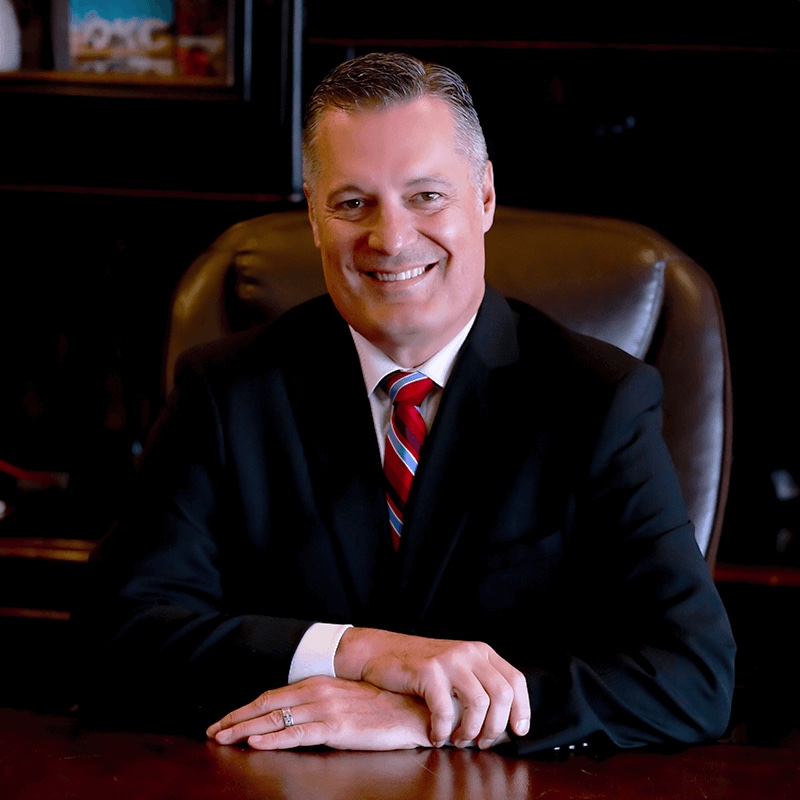 Noble McIntyre began practicing law in Oklahoma in 1995, and has spent his entire career exclusively devoted to representing the injured. Noble has built McIntyre Law into a practice that represents clients nationally in mass tort cases, as well as those injured in his cherished home community of Oklahoma. He leads a practice dedicated to obtaining just outcomes for the injured and his team has obtained multi-million-dollar settlements and judgments for clients.
Read more about Noble McIntyre
.
---
Leave a Comment
Contact us today for a free consultation