Power Outage Survival
Published on December 23, 2013
Thousands of people are still without electricity in Oklahoma today following a freezing rain and ice storm over the weekend. Of course, there's never a good time to be without power, but holiday time is likely even more inconvenient than usual. When the storm began on Friday, it was estimated that there were over 30,000 outages in Oklahoma.
The most important thing during this time is to stay safe. Power outages can present a particular risk when it comes to food safety. If your power has been out for more than four hours, you need to be aware of the risks and take precautions:
Keep your refrigerator and freezer doors closed as much as possible.
If the temperature in your refrigerator has exceeded 41˚F, throw away any meat, eggs and dairy products, including leftovers.
Generally, frozen food can stay in the freezer without power for up to 48 hours. However, if a product has thawed, you should not refreeze it. Either use it right away or throw it out. Rely, again, on the 41˚F rule: If it has reached that temperature, throw it out. If not, it can be cooked and eaten.
If any food has an unusual smell, color or texture, throw it out.
The CDC's rule of thumb when it comes to food safety: When in doubt, throw it out!
If your home cannot be heated with the power out, here are some tips for keeping your family warm in cold temperatures. First, be wary of portable gas heaters or generators that can produce carbon monoxide (CO). The danger of CO is that it's invisible, odorless and tasteless, but it is highly toxic and is produced from burning gasoline, natural gas, kerosene, charcoal or wood. Danger occurs in a home when a gas appliance is not vented properly, as well as smoldering or poorly vented fireplaces.
Symptoms of CO poisoning include headache, dizziness, weakness, sleepiness, nausea and vomiting. These symptoms could lead to more severe issues including disorientation, coma, convulsions and death. If you suspect that someone in your home is suffering from CO poisoning, open doors and windows immediately, turn off any gas appliances and go outside for fresh air. Call 911 or your local emergency number right away.
Here are some tips for avoiding CO poisoning in your home:
Look at the flames in your stove or burner. A flickering yellow flame produces more CO than a blue flame. If the flame is yellow in your furnace or stove burner, adjust the settings until it flickers blue.
Don't use an unvented gas or kerosene heater in an enclosed space, especially not in sleeping areas.
Don't use appliances like an oven, range or clothes dryer to heat your home.
Don't burn charcoal inside your house, garage or vehicle for heating or cooking—not even in the fireplace.
Be sure to keep all heaters, stoves and fireplaces at least three feet away from anything that could burn. Have a screen in front of your fireplace, and keep children and pets away from fireplaces or space heaters. Do not burn candles when you're out of the house or sleeping.
If you're using a propane or kerosene heater, use only the correct kind of fuel and add fuel only when the appliance is completely cool. Store fuel outside in closed metal containers.
It's a good idea to turn your thermostats down during a power outage so that you minimize the risk of a power surge when the electricity returns. As well, turn off all appliances and lights, except for one inside and one outside.
Ice and freezing rain can wreak havoc on power lines; if you see a downed line, assume that it is energized and dangerous. Stay away and call your local electric company immediately. As well, call your local police department; they could come and guard the area from traffic or passers-by until the electric company has arrived.
Do not touch anything that is on or near a power line – this includes tree limbs or cars. Be sure to remain at least ten feet away from anything that is touching a power line. Even if you don't touch the line directly, the current can travel through the ground and shock or kill you. Electric current is capable of traveling through the ground or other conductor and into your body. Do not drive over downed power lines; even if not energized, they can become tangled in the undercarriage of your car and cause damage or injury.
If a power line falls on a car while you're in it, STAY in the car. If you absolutely must leave the car, jump clear of the car. Keep your feet together and land on both feet. Then, still keeping your feet together, shuffle away from the car – keep your feet in contact with each other and with the ground – until you're safely away from the car and the downed power lines.
If a line is down, exercise caution even if you believe it to be dead. Dead power lines can become re-energized. If you're removing tree debris from your property, look for downed lines before clearing anything.
The top priority during a winter storm is safety. If you have anyone in your home who is elderly, ill or an infant and you need help, call your local municipality to find out what resources are available nearby. Don't hesitate to call 911 or your local police department if a true emergency arises. Please consider checking on elderly or infirm neighbors.
Our best wishes for a warm and safe holiday to you and yours!
---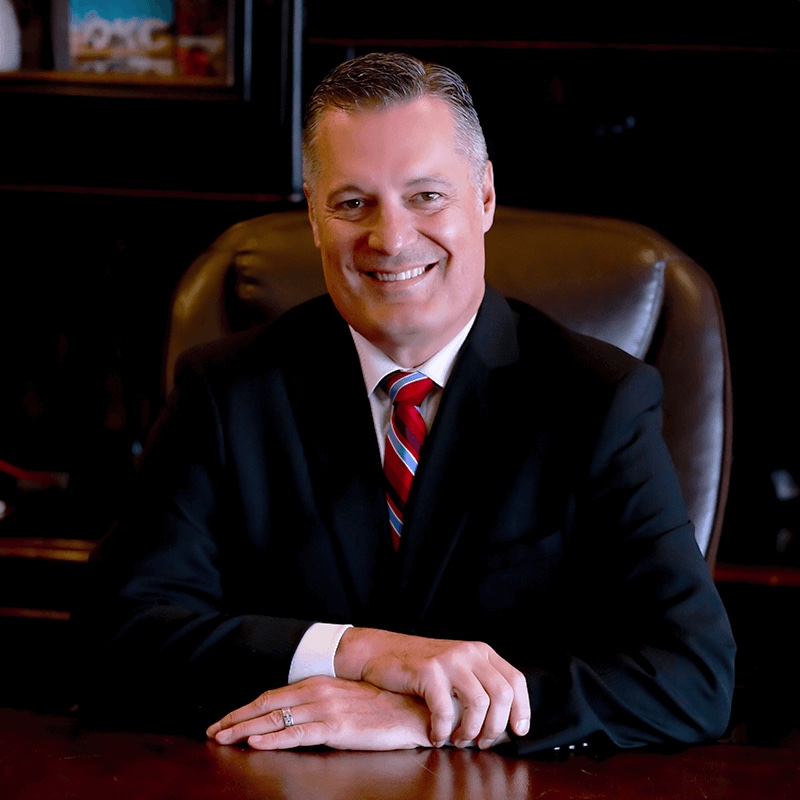 Noble McIntyre began practicing law in Oklahoma in 1995, and has spent his entire career exclusively devoted to representing the injured. Noble has built McIntyre Law into a practice that represents clients nationally in mass tort cases, as well as those injured in his cherished home community of Oklahoma. He leads a practice dedicated to obtaining just outcomes for the injured and his team has obtained multi-million-dollar settlements and judgments for clients.
Read more about Noble McIntyre
.
---
Contact us today for a free consultation
Leave a Comment