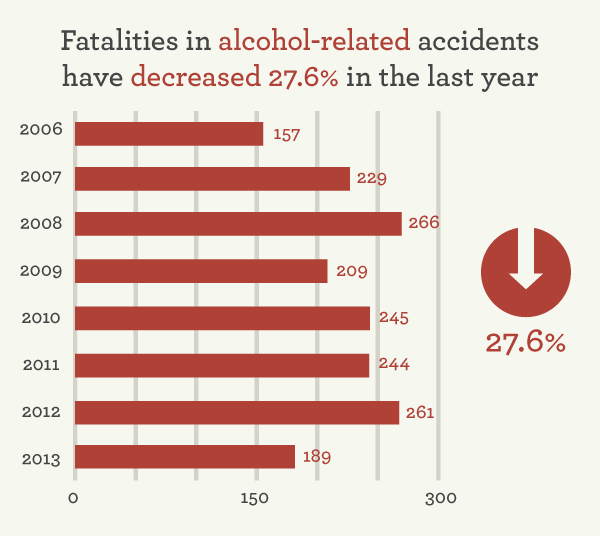 Press Release: DUI Fatalities in Oklahoma Down 27%
Published on January 20, 2015
There's a glimmer of hope in the ongoing fight against DUI in Oklahoma. In 2013, fatalities from DUI accidents were down 27% from 2012. While specific numbers of fatalities continue to fluctuate from year to year, this substantial decrease—of nearly one-third—is promising news. 2013 shows a strong improvement in the number of DUI-related fatalities since 2006, though there were still nearly 200, which means that DUI continues to be a problem on Oklahoma roads.
McIntyre Law, P.C. is releasing its fifth annual McIntyre Law DUI Report with new statistics from 2013. The study's data are from the National Highway Traffic Safety Administration (NHTSA), Oklahoma Highway Safety Office (OHSO) and the Fatality Analysis Reporting System (FARS).
Here's a look at some of our other findings with respect to Oklahoma DUI accidents in 2013:
Driver fatalities: 19% female, 81% male
Drivers in alcohol-related crashes: 25% female, 75% male
More alcohol-related crashes happened on Saturdays and Sundays in 2013 than any other days of the week. This is consistent with the data from the past six years.
In 2013, Oklahoma had the following alcohol-related incidents:

3,825 crashes
2,696 injuries
189 fatalities
The McIntyre Law DUI Report also looks at alcohol-related crashes by county. From 2006-2013, Tulsa County had the greatest number of DUI fatalities, followed closely by Cleveland County. There were no DUI fatalities in Harmon County, and very few in Cimarron, Harper, Cotton, Tillman and Jefferson counties. The highest number of DUI fatalities per capita was in Roger Mills County.
McIntyre Law, P.C. continues to publish this annual report to raise awareness of DUI and its consequences. Our mission is to make Oklahoma's roads safer and to protect the rights of car accident victims. We provide free, no-obligation consultations to people who have been injured or lost loved ones in drunk driving accidents. As well, we encourage Oklahomans to join the conversation by contacting our Oklahoma City Mothers Against Drunk Driving (MADD) chapter.
To view additional Oklahoma DUI statistics and information, please see our complete 2013 DUI report. As well, we have data and information on our Community Resources page about distracted driving, teen driving, drowsy driving, motorcycle accident resources and helmet laws, what to do if you've been a victim of a dog bite attack, and oil field accidents and injuries.
---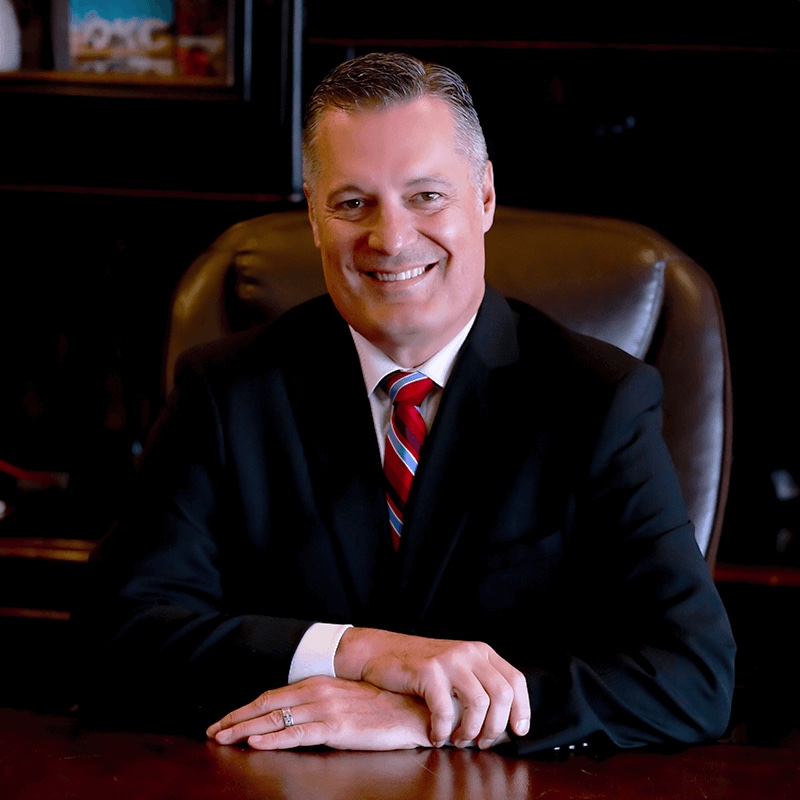 Noble McIntyre began practicing law in Oklahoma in 1995, and has spent his entire career exclusively devoted to representing the injured. Noble has built McIntyre Law into a practice that represents clients nationally in mass tort cases, as well as those injured in his cherished home community of Oklahoma. He leads a practice dedicated to obtaining just outcomes for the injured and his team has obtained multi-million-dollar settlements and judgments for clients.
Read more about Noble McIntyre
.
---
Contact us today for a free consultation
Leave a Comment