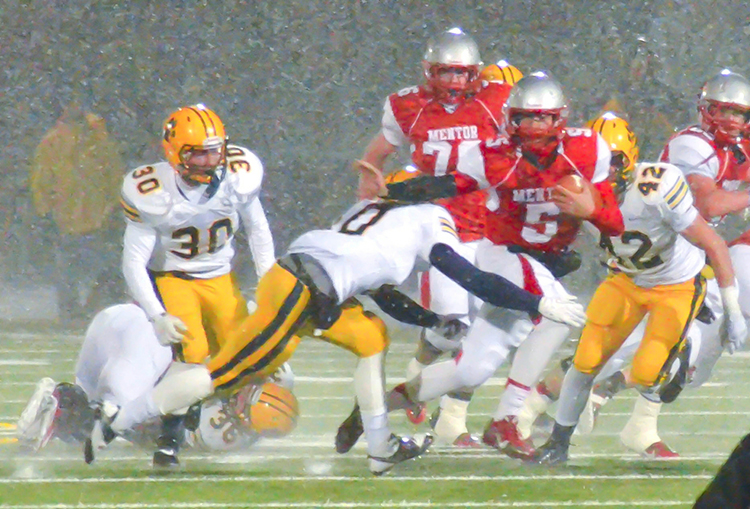 Staying safe on the football field!
Published on November 23, 2015
There are few things more wholesome and all-American than high school football, right? But, the popular sport (for players and spectators) is coming under scrutiny because of increased attention to serious injuries that happen on the field.
News9 reported this month that there have been three serious football injuries this season that have required that Oklahoma City high school players be airlifted off the fields. One member of the Oklahoma Secondary School Activities Association (OSSAA) and former football coach quoted in the story said that "It's what you accept when you participate," and that serious injuries are part of playing football. But, a junior linebacker in Deer Creek suffered a head injury after a routine tackle in November, a player at Bartlesville Wesleyan Christian High School died in September after a history of concussions and a brain bleed, and a Bethany High School player suffered a spinal injury in October that was the result of a tackle.
Prevent football injuries by using the proper equipment
Injuries will happen, but there are things that parents and coaches can do to help keep teens safer on the field:
Wear the proper helmet. The National Operating Committee on Standards for Athletic Equipment (NOCSAE) has established safety requirements for helmets so that they have a hard plastic shell and a padded interior. A coach or sporting goods professional can help find a helmet with the proper fit. A helmet also has a rigid facemask from coated carbon steel and a chin strap with protective chin cup. The facemask should be properly secured and specific to the player's position. The chin strap should be snugly fastened at all times.
Use the correct uniform equipment. That means leg pads, shoulder pads, shoes or cleats, mouth guard, athletic supporter and cup, padded neck rolls, forearm pads, padded or non-padded gloves, flak jacket to protect the ribcage and abdomen.
Make sure that all players understand the correct rules of the game
Tripping, facemask grabbing, blocking below the knees, clipping and helmet-on-helmet contact are against the rules of football. Yes, the game involves hitting opposing players, but if done incorrectly or in a way that breaks the rules, there is increased risk of injury. Here are a few tips to pass on to the football player in your life:
Tackle with your head up. Don't lead with the helmet. Leading with the top of your head increases the chance of a traumatic head or neck injury (and is called "spearing", which is against the rules).
Pay attention to the players around you at all times. Like when you're driving, you always want to know where the other vehicles are, the same is true on the field. When you're paying attention to what is happening around you at all times, you might be able to avoid an accidental collision.
If you're on offense, defenders will be trying to tackle you. Learn to absorb contact and protect yourself when you're in possession of the ball.
Respect the whistle. You're probably playing with all of your heart and soul, but if the whistle blows, you have to suspend play. Often, injuries occur if one player is still playing when others have relaxed.
If you suspect that a player on the opposing team is trying to injure you deliberately, let your coach and a referee handle it. Don't try to go on the offensive by fighting or retaliating. That's how things can get ugly fast.
Know the playbook backwards and forwards. Practice each of your plays until you're one hundred percent confident that you know how they should be executed. If you're confident in your strategy, you will be less likely to make mistakes that could cause an injury.
If you feel pain, take yourself out of the game. If you have an injury, playing through it will only make it worse, and then you will ultimately be down longer than necessary. If something doesn't feel right, stop playing and consult your coach and a medical professional.
There should always be a plan in place in case of serious injury, even during practice time. The coach or other responsible adult should always be present, and there should be someone available who knows how to administer first aid.
The bottom line is that injuries will happen in any full-contact sport. But, the smartest, safest thing to do is to know the rules before you play and follow them. If you do find that a loved one has suffered a brain injury from football or any other accident, we can help. The traumatic brain injury attorneys at McIntyre Law, P.C. are experienced in getting plaintiffs the compensation they need for medical and other living expenses. Contact us for more information.
Sources:
KidsHealth.org
New York Times
Pop Warner Little Scholars
---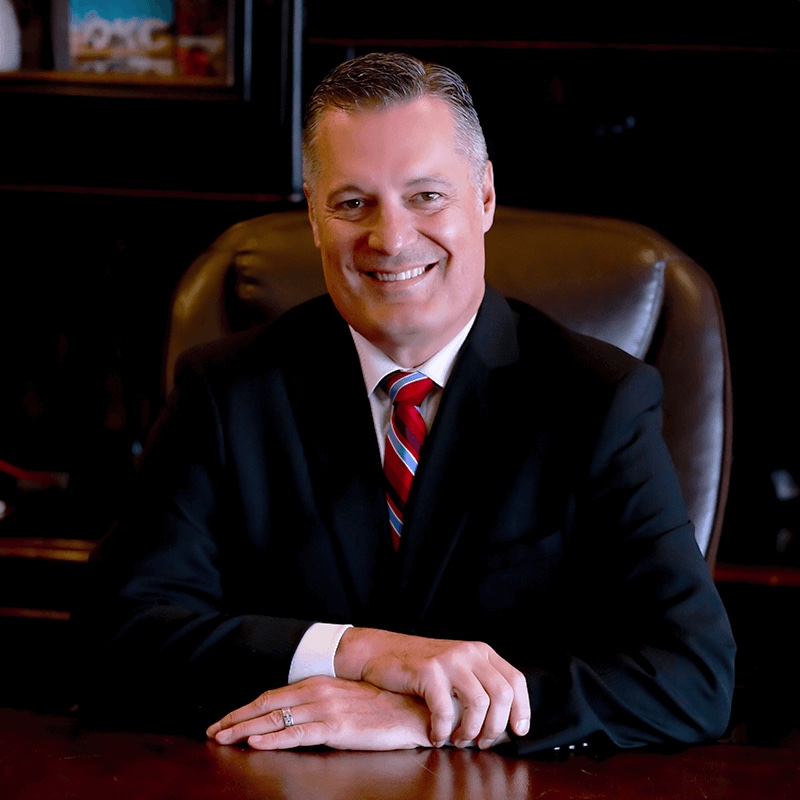 Noble McIntyre began practicing law in Oklahoma in 1995, and has spent his entire career exclusively devoted to representing the injured. Noble has built McIntyre Law into a practice that represents clients nationally in mass tort cases, as well as those injured in his cherished home community of Oklahoma. He leads a practice dedicated to obtaining just outcomes for the injured and his team has obtained multi-million-dollar settlements and judgments for clients.
Read more about Noble McIntyre
.
---
Contact us today for a free consultation
Leave a Comment