The Truth About Space Heaters
Published on March 30, 2011
On January 31, 2009 a young mother in Healdton, Oklahoma put her two year old son and one year old daughter to sleep. It was a cold night and the rental home had recently experienced lost heat and the situation had not yet been repaired by the landlord. In order to keep her young family warm, the children's father had purchased a space heater at a local Wal-Mart. At 9 o'clock a fire broke out in the family living room. The small home was quickly engulfed in flames. The young mother and her two young children were tragically killed in the fire.
Fire investigators indicated the fire started in the living room and was caused by a space heater. "It did not have the automatic shut-off, and then tipped over, and ensuing it continued to get hot and the materials underneath it get hot, and the fire started from there," said investigators. This tragic event ended the lives of a young woman and her children. It ended the lives of my clients.
The U.S. Consumer Product Safety Commission (CPSC) estimates that in 1994, electric space heaters were associated with 2,400 fires resulting in 80 deaths, 240 injuries and $48.2 million in property loss. While safety tips may not eliminate all of the fire, deaths and damages because some space heaters are simply defective, many can be prevented by following a few important safety tips.
THE PROBLEM
Even though electric space heaters don't have an open flame, the heating elements of some types of electric heaters are hot enough to ignite nearby combustibles like draperies, paper, clothing, furniture and flammable liquids. It is, therefore, important to check surrounding objects periodically to see if they feel hot. Refer to the manufacturer's instructions to see how far the heater should be placed from combustible materials, and for how far the heater should be placed from the floor so that carpeting or flooring materials don't ignite.
Additionally, to prevent electrocutions, always keep portable electric heaters away from water, never use them in a bathroom or near a sink. (If you must use an appliance near water, always use a ground fault circuit interrupter).
SAFETY TIPS
CPSC recommends the following when selecting an electric heater:
Look for one that is listed with a nationally-recognized testing laboratory. These heaters have been tested to meet specific safety standards, and manufacturers are required to provide important use and care information to the consumer. On heaters that are not listed, consumers have less assurance that the safety features and operating instructions are adequate.
Purchase a heater with a guard around the heating element. A wire grill or other protection is essential to keep fingers or fabrics from touching the hot element. Portable electric heaters that heat by circulating oil or water, however, usually have lower surface temperatures and may not need guards.
Before using the heater, read and follow the instructions for its operation and maintenance.
If you must use an extension cord, make sure it is a heavy duty cord marked with a # 14 gauge or larger wire. An incorrectly-sized cord may create a fire hazard. If the heater's plug has a grounding prong, use only a grounding (three-wire) extension cord.
Never run the heater's cord (or any cord) under rugs or carpeting.
Do not leave the heater operating unattended or operating while sleeping. Portable electric air heaters are designed for use only as temporary supplemental heating and only while attended.
Do not use an electric heater as a dryer by placing clothing over it and never use it as a heater to thaw pipes.
Keep the heater in safe working condition. Replace missing guards and controls at once. Never operate a defective heater.
Don't place the heater where children might play near it or where people might trip over or bump into it.
Place the heater on a level surface for stability.
Regardless of the type of heating system you have, install and maintain at least one smoke detector that is in good working condition on each floor of your home.
McIntyre Law knows firsthand the pain and anguish caused by a loved one. We hope for nothing but the health and safety of all our friends and clients. Please follow these safety tips. They may save your life.
---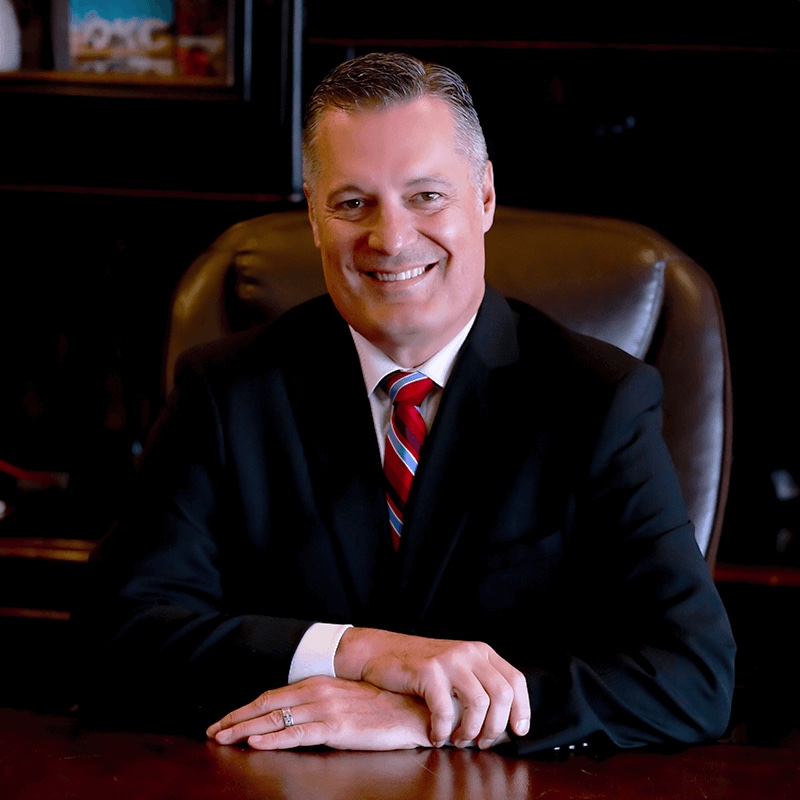 Noble McIntyre began practicing law in Oklahoma in 1995, and has spent his entire career exclusively devoted to representing the injured. Noble has built McIntyre Law into a practice that represents clients nationally in mass tort cases, as well as those injured in his cherished home community of Oklahoma. He leads a practice dedicated to obtaining just outcomes for the injured and his team has obtained multi-million-dollar settlements and judgments for clients.
Read more about Noble McIntyre
.
---
Contact us today for a free consultation
Leave a Comment