Tornado Safety
Published on April 15, 2014
No one likes to think about tornado season approaching, especially following the devastating tornado last year. However, Oklahoma's first tornado warning since May 31, 2013 was issued yesterday and we all need to be prepared. A brief tornado touched down in Stephens County, and there were reports of hail both in Stephens and Norman counties. Tornadoes are inevitable this season, though we always hope that they are not as strong or as catastrophic as last year's. We can't control the tornadoes, but we can be prepared. Although you can't guarantee safety in a tornado, there are precautions you can take to lessen your risks.
Each household should have a tornado plan. Every member of your household, including children, should know where they can take immediate shelter (i.e. in a matter of seconds). Your tornado plan should include annual tornado drills and an established location where your family can meet afterwards.
The greatest safety threat in a tornado is usually flying debris. Wherever your shelter space is, have protective coverings like mattresses, sleeping bags or thick blankets ready so that they can be used with only a few seconds' notice. Especially when there is a tornado watch or warning in place, review your plan with your family and have your supplies ready. As well, be sure to keep your local TV or radio on in order to be aware of additional or strengthened warnings.
Not every tornado will happen while you're at home. Know where the safe areas are in your workplace or school, and even in stores or other public buildings that you frequent. Bathrooms or storage rooms can be good interior shelter areas; know the shortest routes to those locations.
Signs of a tornado:

Persistent cloud base rotation

Whirling dust or debris on the ground beneath the cloud base

Hail or heavy rain followed by calm or fast, intense wind shift

Loud, continuous roar that doesn't come and go like thunder does

Small blue/green or white flashes at ground level near a thunderstorm (not silvery lightning in the sky) can indicate that power lines are being snapped by strong wind

Persistent nighttime lowering from the cloud base that is illuminated by lightning, or a blue/green/white power flash underneath

If you are in a house with a basement, go there! Be underneath sturdy protection (like a heavy table) and away from any objects that could fall on top of you. Also, be aware of where heavy items are on the floor upstairs (like your refrigerator or a piano) and don't be beneath them because weakened floors could allow them to fall through.
If no basement is available, avoid windows and head for the lowest floor and a small, center room (bathroom, closet or interior hallway). Crouch as low as you can and cover your head with your hands. Bathtubs can be a good place for partial protection, and you should still cover yourself with thick padding to protect against flying objects or debris from a breaking roof. Don't get into an elevator, as you could become trapped if the power goes out. Remember, the key is to be away from glass and on the lowest possible floor.
Vehicles are among the riskiest places to be in the event of a tornado. There is really no way to protect yourself, other than to attempt to drive out of the tornado's path by moving at right angles. If you can, seek shelter as fast as possible. If shelter in a building is impossible, park safely (out of traffic) and keep your seatbelt on. Bend over, put your head between your knees (i.e. below the windows) and cover your head and hands with a blanket or other cushion. Do not seek shelter under bridges.
If you are outdoors and cannot find a building in which to seek shelter, lie flat and face-down on the ground and protect your head with your arms. Be far away from trees and cars. Never try to outrun a tornado.
The risks don't end just because the tornado does. Be aware of these precautions you should take in the aftermath of a severe weather event:
Continue to listen for emergency information on a battery-powered radio.
Be careful if you need to enter any structure that has sustained damage.
If you're near debris, wear sturdy shoes, long sleeves, pants and gloves. There will be hazards from exposed nails and broken glass.
If you see an electrical hazard like a downed power line, call the utility company immediately. Don't touch it yourself, and don't allow anyone else near it.
Try to avoid using electricity right away; instead, use battery-powered lanterns or candles (if you can do so safely).
Keep your phone lines clear except to report an emergency.
Cooperate with public safety officials.
References: National Weather Service Storm Prediction Center, Norman, OK.; Ready.gov
---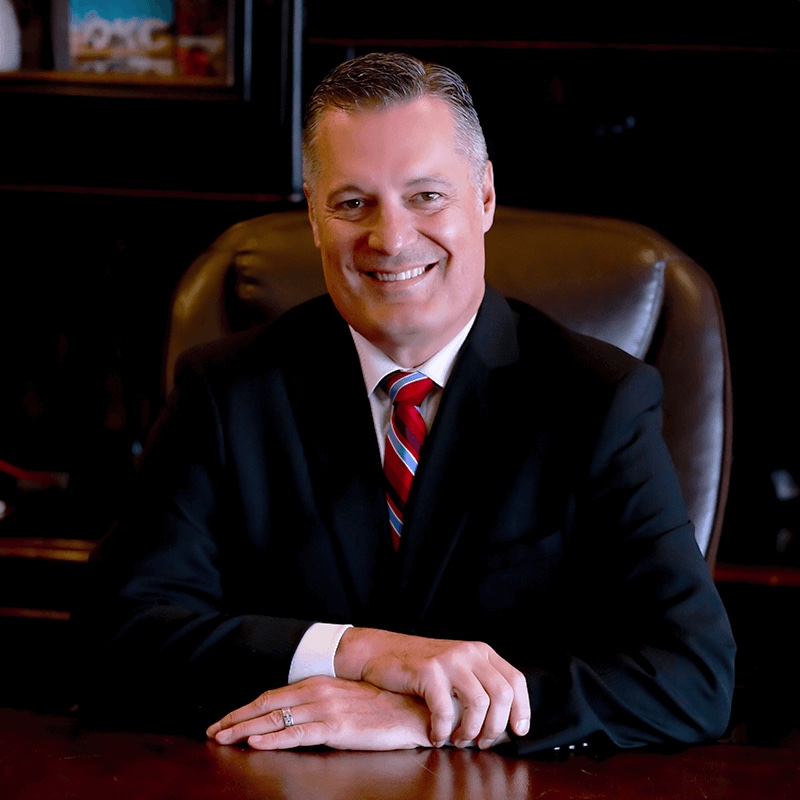 Noble McIntyre began practicing law in Oklahoma in 1995, and has spent his entire career exclusively devoted to representing the injured. Noble has built McIntyre Law into a practice that represents clients nationally in mass tort cases, as well as those injured in his cherished home community of Oklahoma. He leads a practice dedicated to obtaining just outcomes for the injured and his team has obtained multi-million-dollar settlements and judgments for clients.
Read more about Noble McIntyre
.
---
Contact us today for a free consultation
Leave a Comment