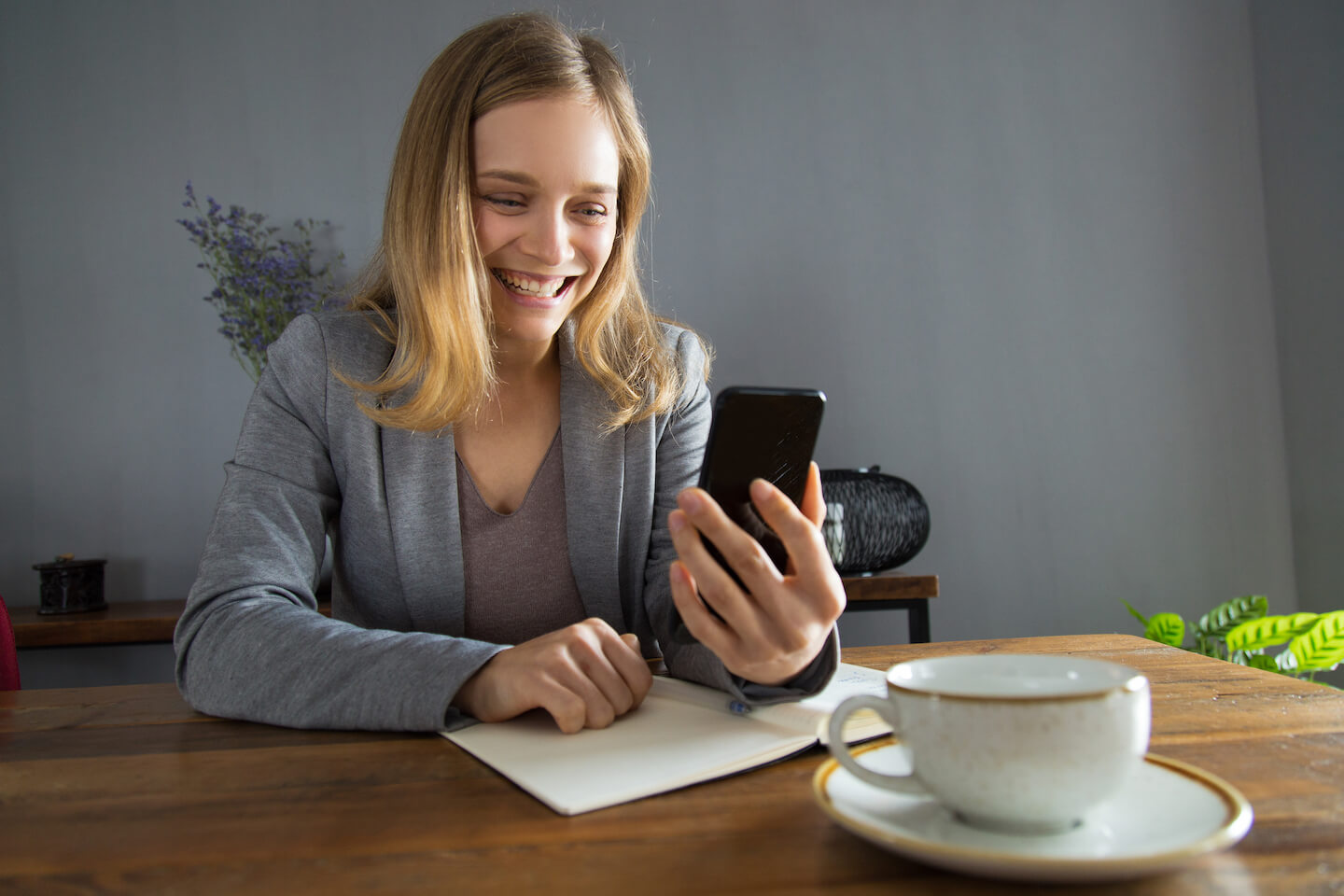 Virtually Meet with an Attorney During the Coronavirus Outbreak
Published on June 11, 2020
At McIntyre Law, our top commitment is the safety and well-being of our clients. That's why we've recently made changes to our routine policies, serving new and existing clients through electronic signatures and free virtual meetings. We're available 24/7 if you want to talk with an attorney during the COVID-19 crisis. You can reach McIntyre Law anytime by phone or online.
Contact McIntyre Law online or call (877) 917-5250
Our procedures during the COVID-19 outbreak
We always have our clients' welfare top of mind, so we've changed some of our procedures to limit people's potential exposure to the coronavirus. McIntyre Law's new COVID-19 business procedures include:
Offering free virtual meetings
Relying on electronic signatures
Meeting clients in our parking lot before appointments
No handshakes
Electronic door locks, with all visitors buzzed in and out
Distanced seating for meetings
No exchanging objects, such as hard copies of documents
Clients who need to use a pen keep that pen
Clients who feel more comfortable wearing personal protective equipment (PPE) are encouraged to do so
How to meet with a personal injury lawyer while social distancing to avoid the new coronavirus
For existing and prospective clients who may not feel comfortable talking with an attorney face-to-face during the coronavirus outbreak, we offer multiple alternatives to contact us:
Email: Our personal injury lawyers' email addresses are available on our website.
Phone: Call us 24/7 at (877) 917-5250.
Zoom
FaceTime
Signing legal documents during the COVID-19 pandemic
The use of electronic signatures was becoming more popular even before the current health crisis. But the technology is especially critical now. McIntyre Law uses DocuSign software, which is not only certified and secure but also speeds up the turnaround time involved in sending out, reviewing, signing, and resending legal documents.
Your electronic signature is just as legally binding as your physical signature. But DocuSign allows you to avoid coming into contact with other people and objects that may be carriers of the coronavirus.
Resources & Law FAQs
Health experts continue to learn more about the coronavirus. And with governmental guidelines frequently changing, it's understandable to have questions about how your legal affairs will be conducted during the COVID-19 pandemic. Below, we've tried to add clarity to our new process and address some of the most common questions we've been asked.
Important information for our clients during the coronavirus outbreak
We want you to know that we're here for you during the coronavirus outbreak. Not even a pandemic will keep us from fighting for your rights. We're adapting to the new conditions thrust upon the legal and business communities, so that does mean a few changes in how we undertake cases for existing and prospective clients.
For our existing clients:
The status of Oklahoma courts varies by county, but rest assured that the team at McIntyre Law is monitoring the situation closely and will let you know right away if your court dates or filing deadlines change. Your lawyer continues to be available to answer your questions via email and/or phone call.
For those wishing to start a new case:
If you think you have a personal injury case, you don't have to wait to talk to an attorney until after the COVID-19 crisis has passed. It's possible to start a new case at McIntyre Law without ever stepping foot into our offices. You can reach out to our team in multiple ways, including virtual meetings.
Contact us to schedule your free virtual consultation
Frequently Asked Questions & Answers from Our Lawyers
Is your law firm still open?
Yes, McIntyre Law is open. In fact, Governor Kevin Stitt declared that legal services were among the Oklahoma essential services exempted from mandated closure.
But even though we're still in operation, we aren't conducting business as we did before the pandemic. For the safety of our clients and staff, we're taking measures to limit exposure to the coronavirus by sanitizing, social distancing, and limiting use of shared spaces and equipment.
Is now the right time to file a lawsuit?
Yes. As Oklahoma and the rest of the country continue to reopen, so are the courts. Even if your court date is pushed out several months to accommodate the current backlog, the statute of limitations (the set amount of time you have to file your lawsuit) still applies. As long as you file before the statute of limitations runs out, you're still eligible, even if the proceedings don't begin until after it expires.
So if you think you have a case, don't delay. Contact McIntyre Law today for a free consultation.
Will the courts be paused during COVID-19?
The courts vary by county, but they are slowly resuming operations. Yet many have new restrictions on in-person proceedings — such as wearing personal protective equipment (PPE) in front of the judge or groups coming in one at a time. Those courts may be rescheduling previously suspended proceedings. The team at McIntyre Law will keep you posted as the situation changes for your specific case.
I've been injured in an accident during the coronavirus shutdown. Is there anything I can do?
If you're seriously injured, you can still go to the emergency room. Injuries like broken bones and deep lacerations that are typical in car accidents can't be put off and need immediate treatment. What's more, if you plan on filing an insurance claim or lawsuit, getting records of your medical treatment is essential to getting the compensation you deserve.
If your injuries aren't severe but access to your regular clinic is limited because of the health crisis, you should consider telemedicine options. Doctors across the country have embraced this strategy in the past few months, and they've seen success.
Can I file a workers' compensation claim if I got injured working at home during the coronavirus outbreak?
Yes, you can file a workers' comp claim if you were injured while working from home, same as before the pandemic. But you'll have to prove that you were injured while performing some action or duty in the interest of your employer. That can be difficult. You'll want the services of a skilled workers' compensation attorney.
Can I file a workers' compensation claim if I contracted COVID-19 from a coworker?
Yes, any injury sustained while working for your employer counts, including COVID-19. The problem is proving that it was your coworker who gave it to you and not some other source, such as a family member or a fellow shopper at the supermarket. Expect your employer to contest your claim and call McIntyre Law right away for help with your workers' comp claim.
Should I continue medical treatment for an injury involved in a lawsuit?
Yes, you should absolutely continue treatment for any personal injuries that led to or are part of a lawsuit. It's not only important for your health but also for your case: You don't want to give the mistaken impression that your injuries were less serious or unimportant to you.
If you're worried about going to an in-person doctor's appointment, try telemedicine instead. Medical professionals have increasingly been using video conferencing technology to treat patients remotely, even guiding physical therapy exercises.
These are difficult and uncertain times for the state of Oklahoma and for the country as a whole. But some things don't change. Just because we're in the middle of the COVID-19 pandemic doesn't mean people stop getting into automobile accidents, suffering from medical malpractice and defective drugs, or enduring nursing home abuse or neglect.
Our justice system is still intact. And that means you need someone to fight for your rights to make sure you receive justice in your case. The entire team at McIntyre Law is here to stand by you in your time of need. We may adapt how we work to keep you safe — but that won't stop us from getting you the compensation you deserve.
— Noble McIntyre, founder and senior attorney at McIntyre Law
---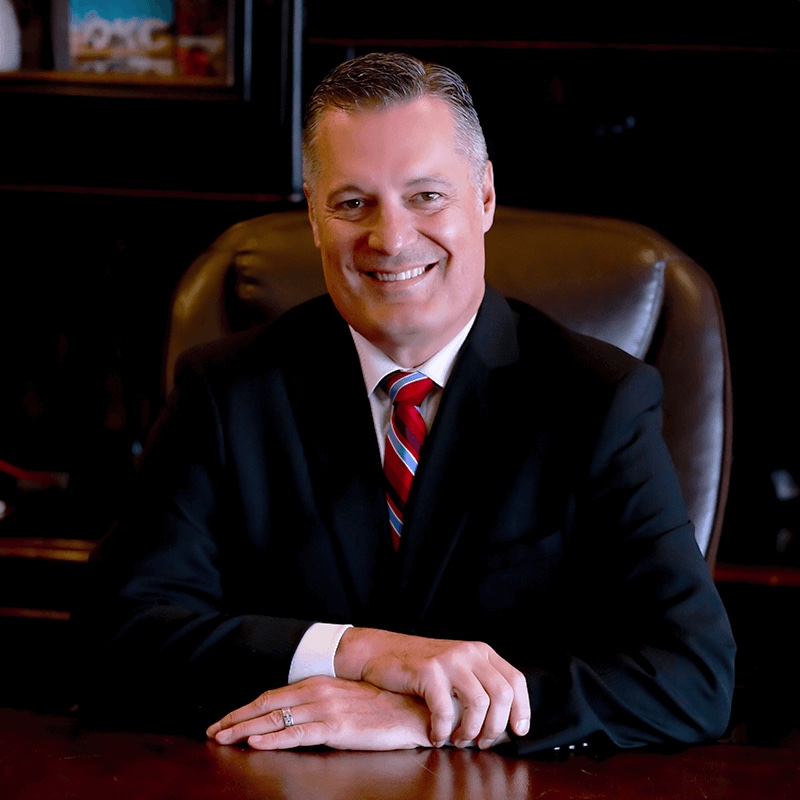 Noble McIntyre began practicing law in Oklahoma in 1995, and has spent his entire career exclusively devoted to representing the injured. Noble has built McIntyre Law into a practice that represents clients nationally in mass tort cases, as well as those injured in his cherished home community of Oklahoma. He leads a practice dedicated to obtaining just outcomes for the injured and his team has obtained multi-million-dollar settlements and judgments for clients.
Read more about Noble McIntyre
.
---
Contact us today for a free consultation
Leave a Comment