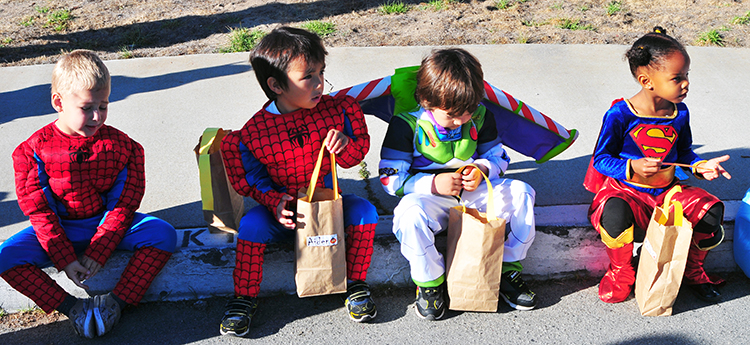 Safe — not spooky — on Halloween!
Published on October 28, 2014
Kids, especially, love Halloween. It's possible that yours have been planning their costumes since July (or sooner). And, while kids and adults alike love to get into the festivities, costumes, sweets and general Halloween merriment, it's important to be aware of a few safety guidelines so that we can all remain safe and healthy.
Trick-or-Treating Safety Tips
Before you head out, it's a good idea to take note of these few warnings from the Centers for Disease Control and Prevention (CDC):
If your child is wearing a costume that includes swords, knives or other accessories, be sure that they are short, soft and flexible.
Children should not trick-or-treat alone. Older children should trick-or-treat in groups, and younger children should be accompanied by an adult. If your older child is heading out with friends, be sure that he has emergency information somewhere on his person. A card with his name, address, your phone number and relevant medical or allergy information could make a life-saving time difference in the event of an emergency.
Use reflective tape or glow sticks on costumes and trick-or-treat bags so that motorists can see you in the dark.
Use a flashlight while trick-or-treating so that you can see and others can see you.
Be sure that your children are aware of pedestrian safety rules. Especially on Halloween, children are excited and might be more likely to run without warning or forget to use caution when crossing the street.
Have your children wear costumes that fit well so that the masks don't obscure vision and so that they aren't wearing anything that would be likely to cause a tripping hazard (for themselves or anyone else).
Teach children not to enter anyone's home unless you give permission to do so.
Watch out for candles that might be burning in jack 'o lanterns.
Safe Costumes
Whether you or your child has created a unique costume from scratch, or you purchased one pre-made, there are a few things of which you should be wary as you don that super-cool disguise:
If your costume involves makeup, test it in a small area first to make sure that it's not going to give you an allergic reaction. Also, wash off makeup before bedtime in order to avoid skin or eye irritation.
Avoid decorative contact lenses. The FDA cautions against any use of "fashion" lenses.
Check to see that masks, beards, wigs and other costume components are flame-resistant. Flame-resistant materials should resist burning and extinguish quickly. As well, try to ensure that costumes don't have sleeves or attachments that are too baggy or billowing. In the past few decades, there have been at least 16 incidents where children have suffered burn injuries from Halloween costumes. One 12-year-old girl died on Halloween after her costume caught on fire from brushing up against a lit jack 'o lantern. In three of the incidents, the flame was from a candle or jack 'o lantern; three involved children being burned by the costume, itself (for example, a battery-powered mask) and the source of the fire is unknown for the remaining incidents.
Children should wear shoes that fit properly. Avoid high-heels or oversized shoes for children.
Decorating Your Home
If you are lighting candles or jack 'o lanterns for Halloween night, keep them away from landings or doorsteps so that they don't ignite anyone's costume. Inside, keep candles and combustibles away from curtains or decorations. Do not leave burning candles unattended or leave them near small children without supervision.
Remove any obstacles from your lawn, steps, porch or walkway. Trick-or-treaters might not see them in the dark.
If you're welcoming trick-or-treaters, keep your house and outside well-lit. When you're finished receiving trick-or-treaters for the night, turn off the outside lights to signal that you're no longer handing out treats.
Above all, have fun! Halloween is one of the only nights of the year where adults and kids can both get into the spirit — and you won't look strange wearing a funny wig or silly outfit. But, by following a few simple precautions, you can make sure that you and your community can share many more Halloweens in the years to come. Boo!!

---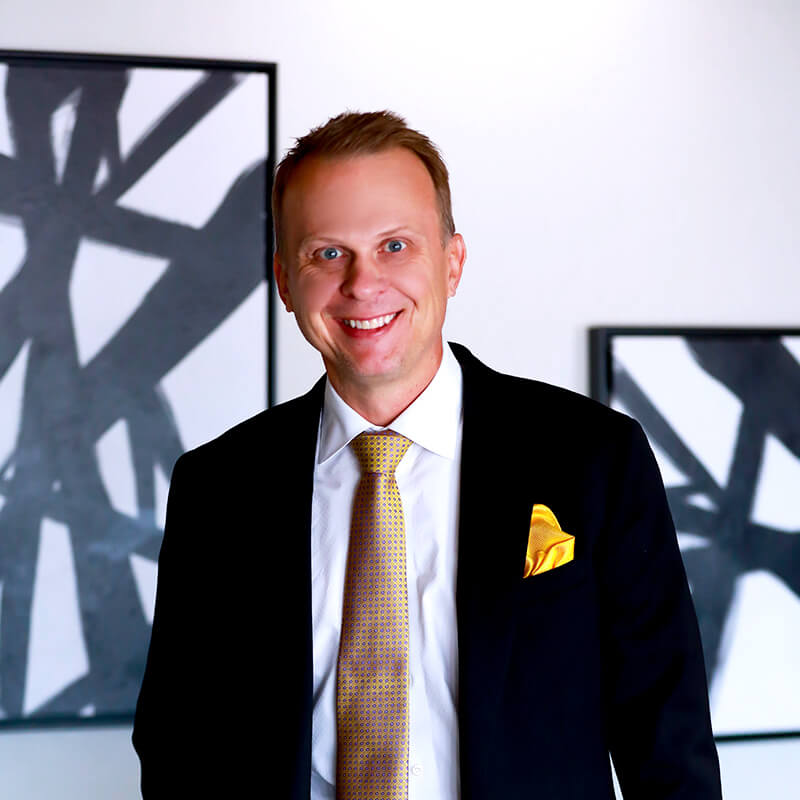 Jeremy Thurman has been practicing law since 2002, and spent his first two years in practice with an insurance company defense firm. He joined McIntyre in 2004 and draws on his previous experience with insurance companies to represent plaintiffs in personal injury and mass tort cases. His primary areas of practice include auto negligence, medical malpractice, defective drugs, and nursing home negligence.
Read more about Jeremy Thurman
.
---
Contact us today for a free consultation
Comment (1)
Leave a Comment