Stay Safe on the Roads in Wintry Weather
Published on November 26, 2013
The snow has already begun to fall in Oklahoma this winter. As well, Mother Nature has treated us to icy conditions this week, which is especially unfortunate timing as we look toward Thanksgiving, which is one of the busiest travel holidays of the year.
Since lots of people are going to be hitting the roads this week, if you haven't already, remember that a bit of common sense can go a long way if you encounter poor driving conditions or, worst-case scenario, if you become stranded somewhere en route to your destination.
Here are a few tips to keep you safe so that you can get to your holiday celebrations—or wherever you need to go—safely and uneventfully.
First, though you always want to know that your vehicle is in good working order, it's especially important in the winter. Before you head out, check (or have a mechanic check) to be sure that these components are working and ready:
Battery
Antifreeze
Windshield wipers and washer fluid
Ignition system
Thermostat
Lights
Hazard lights ("flashers")
Exhaust system
Heater
Brakes
Defroster
Oil level
Winter tires
Second, there are items that you can keep in your car that would be useful in a wintertime emergency:
Flashlights, with extra batteries
Mobile phone with extra battery or charging device
Snow brush and ice scraper
Flares
First Aid kit
Pocket knife
Necessary medications
Blankets
Plastic bags (for sanitation)
Matches
Extra clothes, including gloves, socks, hats and rain/snow gear
Bag of sand (to generate traction under wheels)
Shovel
Tools (pliers, wrench, screwdriver)
Jumper cables
Tire chains or traction mats
Brightly colored cloth (for use as a flag)
Non-perishable food and bottled water
Third, practice safe driving on icy roads. You can't wholly prepare to drive on ice when practicing on a dry road, but you can familiarize yourself with standard techniques so that you understand what to do if you're in a predicament that requires you to act quickly.
Below are some common precautions to keep in mind as you're driving in poor weather conditions:
Drive more slowly than normal. Allow three times more space than usual between your vehicle and the one in front of you.
Brake gently. If your wheels lock, ease off the brake.
Be sure your lights are on.
Keep your lights and windshield clean and free of snow.
Use your low gears for increased traction, especially on hilly roads.
Avoid cruise control or overdrive on icy roads.
Bridges, overpasses and less-traveled roads will freeze first, even at temperatures above freezing.
Don't attempt to pass a snow plow or sander. The drivers' visibility is limited, and the road behind them will be better than the road ahead.
Even four- and all-wheel drive vehicles can have trouble in icy weather. Know your vehicle, and always exercise caution when driving in icy conditions. Know whether you have anti-lock brakes. How you handle the vehicle in the event of a skid depends on what kind of brakes you're using.
Above all, use caution. Remember that even if you're certain that you know how to handle your car in a skid or other icy-road emergency, the driver in the lane beside you may not. Especially on icy roads, the other drivers have as little control over their vehicles as you do, so keeping a safe distance between vehicles is crucial. And, of course, slow down… if it's worth getting there, it's worth getting there in one piece.
From all of us at McIntyre Law, P.C., safe travels and happy Thanksgiving!
Sources:
---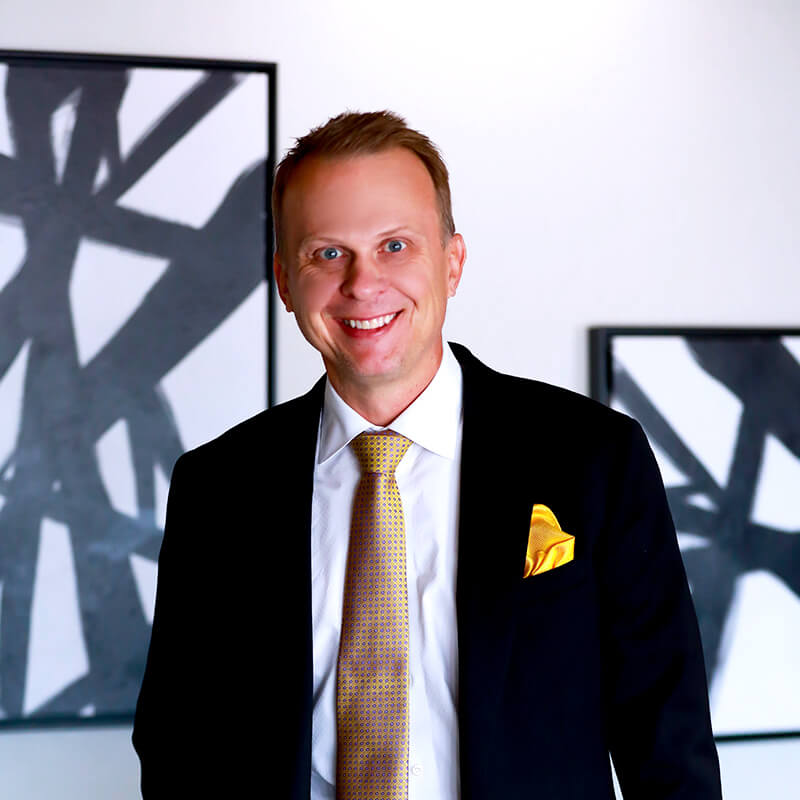 Jeremy Thurman has been practicing law since 2002, and spent his first two years in practice with an insurance company defense firm. He joined McIntyre in 2004 and draws on his previous experience with insurance companies to represent plaintiffs in personal injury and mass tort cases. His primary areas of practice include auto negligence, medical malpractice, defective drugs, and nursing home negligence.
Read more about Jeremy Thurman
.
---
Contact us today for a free consultation
Leave a Comment